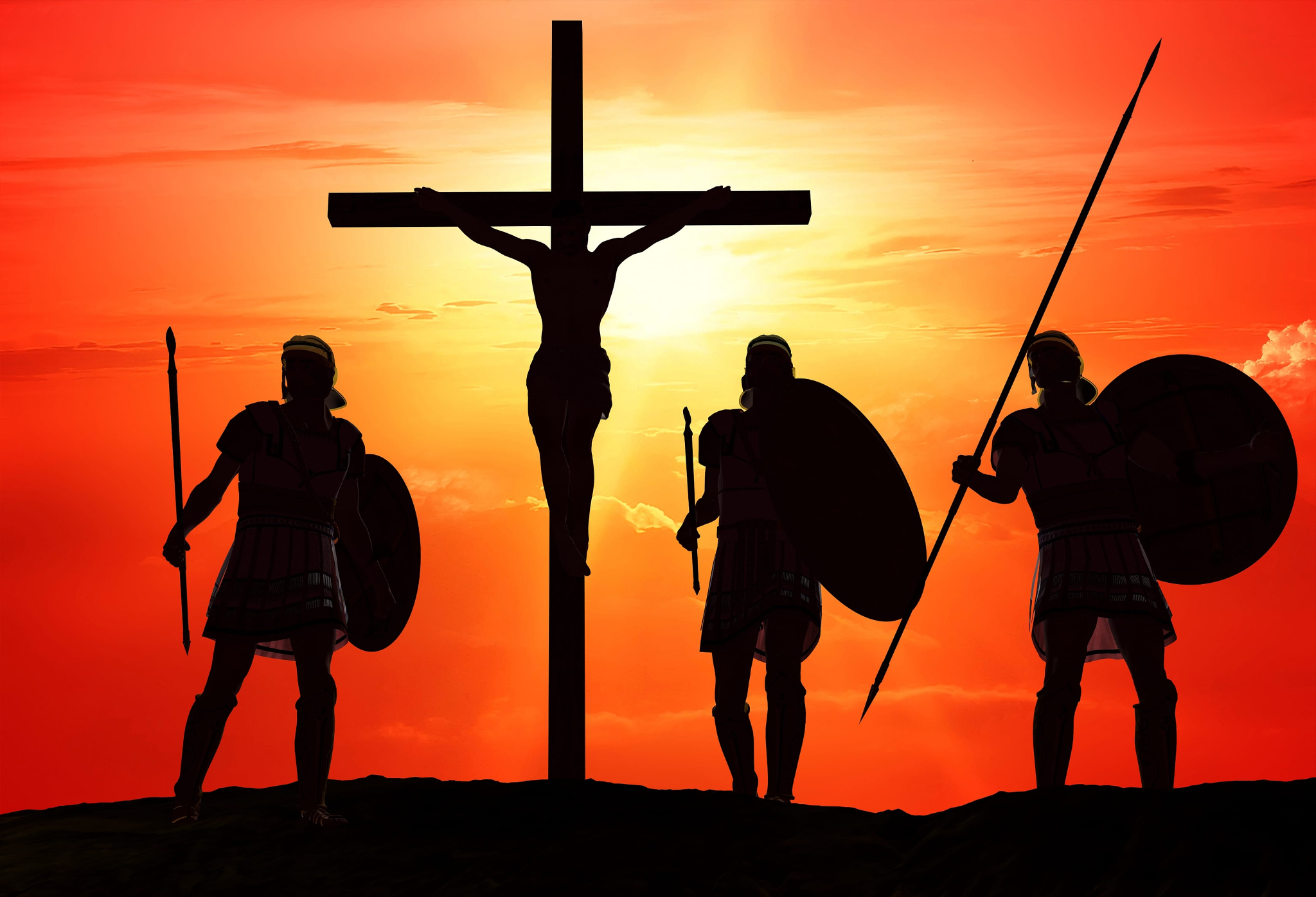 Isaiah 53:1-12
Some 600 years before Jesus walked on earth Isaiah gave us an EXACT description of how God would work out His PLAN FOR OUR SALVATION.
(1) Who has BELIEVED our message? And to whom has the arm of the Lord been REVEALED?
Yes… This is a question that still goes around today. Who believes the message today, and to whom is it revealed. Who understands even a hint of God's unspeakable love?
(2) For He grew up before Him like a tender shoot, And like a root out of parched ground; He has NO STATELY FORM OR MAJESTY that we should look upon Him, NOR APPEARANCE that we should be ATTRACTED to Him.
He was not born in a palace but in a very humble place. And although He was the KING OF KINGS, He had nothing that would be attractive to us. No instead of that (3) HE WAS DESPISED and FORSAKEN of men, A MAN OF SORROWS and ACQUAINTED WITH GRIEF; And like one from whom men HIDE THEIR FACE He was DESPISED, and we did NOT ESTEEM Him.
And while nobody expected this
He (4) surely BORE OUR GRIEFS,
He Himself,
and OUR SORROWS HE CARRIED;
(and seeing how He was) we ourselves ESTEEMED HIM STRICKEN, SMITTEN OF GOD, and AFFLICTED.
(5) But (in reality)
He was PIERCED THROUGH for our TRANSGRESSIONS,
He was CRUSHED for our INIQUITIES;
The CHASTENING for our WELL-BEING fell upon Him,
And by His SCOURGING we are HEALED (from our transgressions and iniquities)
(6) All of us like sheep have GONE ASTRAY, Each of us has turned to his OWN WAY; But the Lord has caused the INIQUITY of us all to FALL ON HIM.
(7) He was OPPRESSED and He was AFFLICTED, Yet He did not open His mouth; Like a lamb that is led to slaughter, And like a sheep that is silent before its shearers, So He did not open His mouth.
And this is describing exactly how the crucifixion went.
(8) By OPPRESSION and JUDGMENT He was taken away; And as for His generation, who considered That He was cut off out of the land of the living For the TRANSGRESSION of my people, to whom the stroke was due?
In Jesus's days on earth there was no one who had the slightest idea that Jesus was SACRIFICED for their TRANSGRESSIONS. And today? Today there are still MANY WHO HAVE NOT RECOGNIZED HIM TO BE THE MESSIAH.
Let us pray for them so their eyes will be opened, and share the Gospel with them so they have a chance to learn to know Him.
(9) His grave was assigned with WICKED MEN, Yet He was with a RICH MAN in His death, Because He had done no VIOLENCE, Nor was there any DECEIT in His mouth.
This too is exactly as it would happen hundreds of years later. Jesus was crucified and died BETWEEN TWO CRIMINALS but was buried in a RICH MAN'S GRAVE. He was sentenced to death while He had DONE NOTHING WRONG.
(10) But the Lord was pleased To crush Him, putting Him to grief; If He would render Himself as a GUILT OFFERING, He will see His offspring, He will prolong His days, And the good pleasure of the Lord will prosper in His hand.
That God was PLEASED to kill His Son will sound very strange to us. And when we understand the word "pleased" as we use it presently, it is.
This word was translated from the Hebrew word ‭ץפח‭ – chaphets (‭khaw–fates'‭) which shows that the fact that He would RENDER HIMSELF AS A GUILT OFFERING happened ACCORDING TO GOD'S DESIRE, that it happened ACCORDING TO HIS WILL, TO SAVE US, not that He had fun in it.
(11) As a result of the ANGUISH of His soul, He will SEE IT and be SATISFIED; By His knowledge the Righteous One, MY SERVANT, WILL JUSTIFY THE MANY, As He will BEAR THEIR INIQUITIES.
Jesus indeed JUSTIFIED MANY with His SACRIFICE. When I think about what He did for me, tears of thankfulness are running over my cheeks. So much love, so much grace, I CANNOT COMPREHEND. And when thinking of His suffering, THANKFULNESS FLOODS MY HEART. I CANNOT UNDERSTAND How He could love me THAT MUCH.
(12) Therefore, I will allot Him a portion with the great, And He will divide the booty with the strong; Because HE POURED OUT HIMSELF to death, And was numbered with the transgressors; Yet HE HIMSELF BORE THE SIN OF MANY, And INTERCEDED FOR THE TRANSGRESSORS.
Were your eyes already opened, and did you already recognize Him as the Messiah (Hebrew) or the Christ (Greek) – Both meaning the Annointed (of God)?
And after you recognized Him, did you repent of your sins?
And did you change?
And did you start to follow Him?
If you had to answer 'no' to any of these questions, than please pray to the Father that He opens your eyes to recognize Him.
If you did not repent and changed the way you were living, or do not yet follow Him; please don't delay.
One day it will be too late for you, and while you will wish you did listen to Him calling you.
Your chances to do so, will be over.
Don't wait till it is too late for you!
About Author