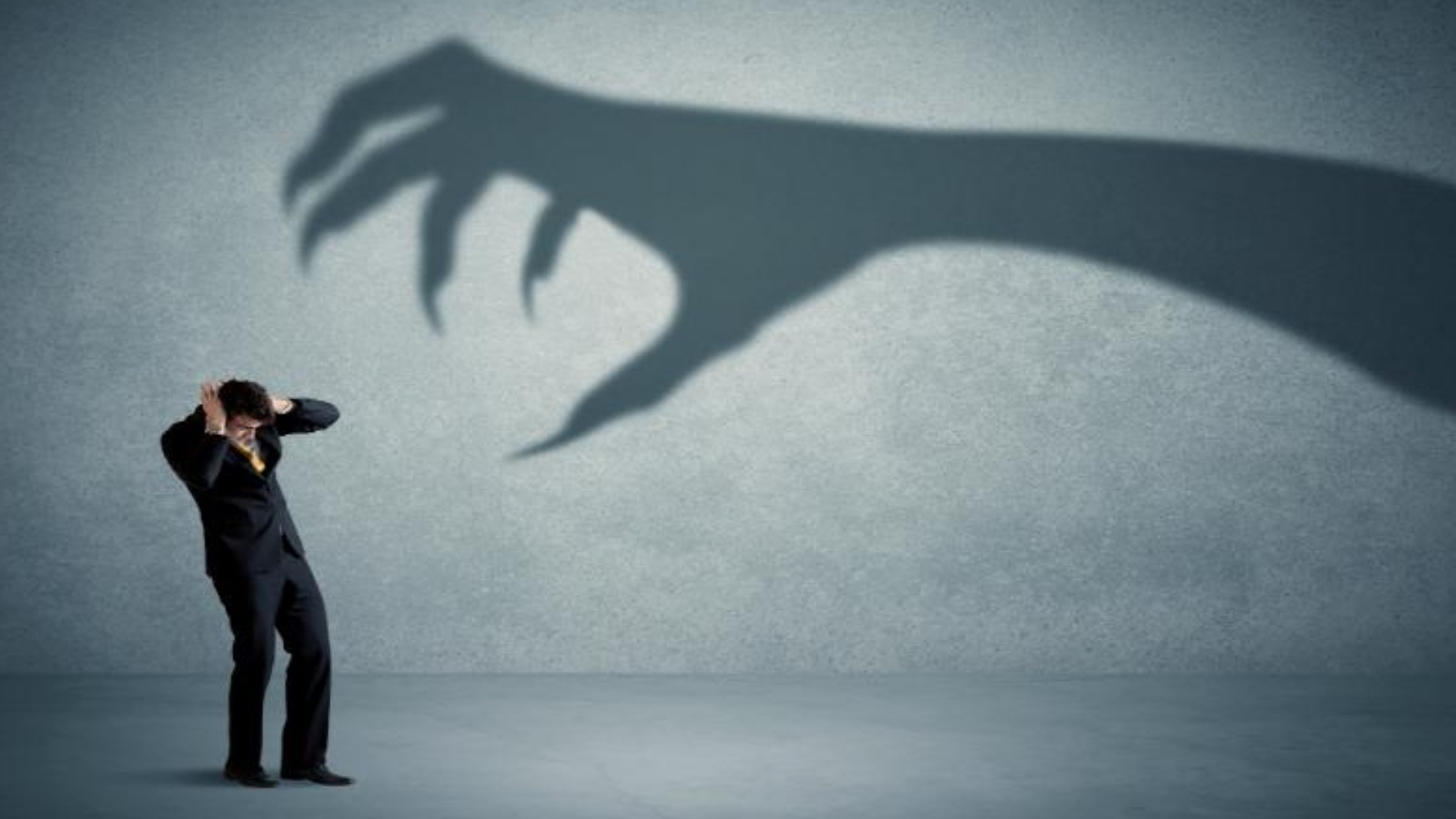 Deuteronomy 31:6 (KJV)
Be strong and of a good courage,
fear not,
nor be afraid of them:
for the Lord thy God,
He it is that doth go with thee;
He will not fail thee,
nor forsake thee.
This Bible verse tells us to be strong, to be courageous, and not to be afraid or tremble, because the Lord your God, personally is going with you, and He will not fail you or forsake you.
Stop living in fear.
When you give in to fear, it will not only hinder your progress, it will cause you to go down.
See what happened when the media made complete nations scared of a virus that till today had far less negative implications than the flu epidemic of two years ago.
Being afraid caused thousands of companies to go bankrupt
Being afraid caused maybe hundreds of thousands people to lose their job.
Being afraid caused millions of people to live in fear, locked up in their houses.
Being afraid caused an uncountable number of people to become sick and have psychological problems.
Being afraid caused complete economies to be disrupted and destroyed
etcetera, etcetera
Still the Bible tells us continually not to fear.
And when you know that God is with you, you have no reason at all to be afraid.
The only thing the media doing is spreading negative propaganda telling you how bad it all is, without any context.
Fear comes from the devil and his demons.
And remember that Satan is the destroyer.
Have you seen enough destruction to recognize him?
Remember that the first time fear appeared in the life of mankind was when Adam and Eve sinned against God.
"I heard you in the garden. I was afraid because I had no clothes. So I hid myself from you." (See Genesis 3:10).
Fear is the product of the fall of mankind in the Garden of Eden.
The enemy casts fear into our lives, specially when he foresees us making progress in the Lord.
Dear friends, being afraid on itself is not a sin, but it can become a sin if you allow it to stop you from carrying out what you ought to do for the Lord and humanity.
To overcome fear, you need to be strong and courageous, knowing that God is with you.
Therefore, in the midst of your fear, declare,
2 Timothy 1:7 AMP
For God did not give us
a spirit of timidity or cowardice or fear,
but [He has given us a spirit]
of power and of love and of sound judgment
and personal discipline
[abilities that result in a calm,
well-balanced mind and self-control].
Prayer suggestion
▪︎ Thank God for giving you rest and peace instead of fear.
▪︎ Ask God to remove the fear that tries to stop you from making progress.
~~~~~
Internet: http://harryschoemaker.nl
~
ENGLISH
Facebook: https://www.facebook.com/worldwide.ekklesia/
Twitter: @SchoemakerHarry
Website: https://devotionals.harryschoemaker.nl
~
NEDERLANDS
(Ligt, doordat het niet meer gelezen werd, momenteel even stil)
Facebook: https//www.facebook.com/wereldwijde.ekklesia/
Twitter: Twitter: @SchoemakerHarry
Website: https://overdenkingen.harryschoemaker.nl