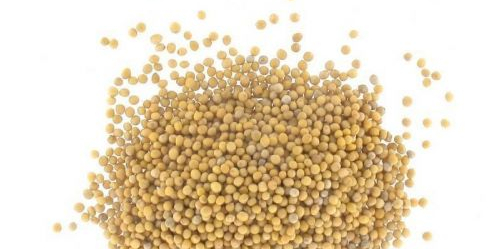 Matthew 13:31-35
³¹He presented another parable to them, saying, "The kingdom of heaven is like a mustard seed, which a man took and sowed in his field; ³²and this is smaller than all other seeds, but when it is full grown, it is larger than the garden plants and becomes a tree, so that the birds of the air come and nest in its branches."
The Leaven
³³He spoke another parable to them, "The kingdom of heaven is like leaven, which a woman took and hid in three pecks of flour until it was all leavened."
³⁴All these things Jesus spoke to the crowds in parables, and He did not speak to them without a parable.
³⁵This was to fulfill what was spoken through the prophet: "I will open My mouth in parables; I will utter things hidden since the foundation of the world."
Devotional
Enthusiastically we participate in an evangelistic campaign or we commit ourselves to help others. But we see so little result. That can be very discouraging.
Will there still be some of God's Kingdom in this world?
Jesus tells two parables here about how we should see God's Kingdom.
He compares it first with a mustard seed.
That is very small, there are about 750 in one gram.
And once such a seed is sown in a field – you will not find it again!
But when it comes up, it becomes a bush of up to 2½ – 3 meters (Matthew 13:31,32).
One day God's Kingdom will have taken the place of all other kingdoms.
All nations will be represented in it (The birds (Matthew 13:32) represent the nations. Cf. Ezekiel 31:6). From a small beginning (the works of Jesus and his disciples) God will create a kingdom spanning all nations.
Something similar happens when a woman puts a lump of yeast in about 40 liters of flour. You won't find that either, but the result is noticeable: a surprisingly large amount of leavened dough (Matthew 13:33)!
The Kingdom of God starts very small: what can we expect from it?
But it ends very big: who could have ever thought that!
That is the way Jesus points for the Kingdom of God, the Kingdom in which God's will is done (Matthew 6:9,10).
The parables of the mustard seed and of the leaven are not so much to tell the progress and growth of the Kingdom of God, but to show the contrast between the insignificant beginning and the unimaginably great end.
This Kingdom will unfold in full splendor when the Son of man comes in glory.
Therefore do not be mistaken about the inconsiderable character of the Kingdom come in Jesus.
The insignificant is there, but soon the result will be unimaginably great.
A comfort to our occupation as children of God today!
It gives us courage to continue to expect it from Jesus (Jesus fulfills the calling of the prophets: revealing the will and plan of salvation of God (Matthew 13:34,35)) and from His Kingdom.
Question
How are you encouraged by 2 Corinthians 1:20-22?
Prayer Suggestion
Ask the Lord to strengthen your weak faith
□ ■ □
Read more of these messages at: https://devotionals.harryschoemaker.nl
Download your Bible pictures from: http://bijbelplaatjes.nl
Email: devotionals@harryschoemaker.nl
Twitter: @SchoemakerHarry