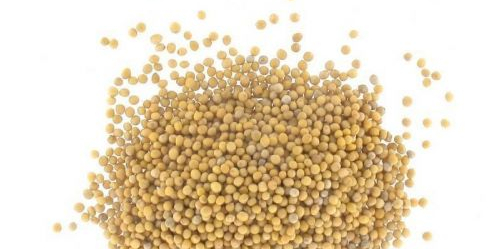 Matthew 13:31-35
³¹He presented another parable to them, saying, "The kingdom of heaven is like a mustard seed, which a man took and sowed in his field; ³²and this is smaller than all other seeds, but when it is full grown, it is larger than the garden plants and becomes a tree, so that the birds of the air come and nest in its branches."
The Leaven
³³He spoke another parable to them, "The kingdom of heaven is like leaven, which a woman took and hid in three pecks of flour until it was all leavened."
³⁴All these things Jesus spoke to the crowds in parables, and He did not speak to them without a parable.
³⁵This was to fulfill what was spoken through the prophet: "I will open My mouth in parables; I will utter things hidden since the foundation of the world."
Devotional
The parable is a powerful form of expression.
With one striking image you can say in a few words what you would otherwise need a whole story for. Today's two parables are good examples of this. They are significant, they clearly show the great power of the Kingdom of Heaven.
A mustard seed is very small (There are about 750 seeds in 1 gram).
But see when the crop is fully grown! Then it has become as big as a tree. (Fully grown the crop can be 2-3 meters high). Such is God's Kingdom. It started very small in the person of the Lord Jesus. When fully grown, this Kingdom will be like a great tree in which all nations can take shelter like birds among the branches (Matthew 13:31,32; Compare Psalms 104:12; Ezekiel 17:23; 31:6; Daniel 4:10-12 God's Kingdom will one day take the place of all other kingdoms).
The second parable is about the same contrast between a small beginning and a great end. A woman takes a small piece of leaven. What does that little bit represent on the whole dough? But when she starts kneading, the whole dough rises. The small piece of leaven gets soaked throughout the dough (Matthew 13:33; Three measures of flour is about 40 liters). Such is God's Kingdom. Christ came to earth. What did it represent? A human. But look what He has wrought in the world!
These two parables are encouraging. It seems so small and insignificant what you can do as a Christian in this world. But wait. Once we will see the result of all our little bits. Then it will be seen that God has made it a mighty work that changes the whole world.
This is how Jesus spoke in parables. This fulfilled a word from the Old Testament (Psalm 78:2). In this doctrinal poem the parables relate to the glorious deeds of God in the history of the people of Israel (Psalm 78.4). That fits nicely with these similarities. The parables of God's Kingdom show the mighty deeds of God in Jesus.
Question
What (small) things do you see about the working of God's Kingdom today?
Prayer Suggestion
Give thanks for these things and pray for them.
□ ■ □
Read more of these messages at: https://devotionals.harryschoemaker.nl
Download your Bible pictures from: http://bijbelplaatjes.nl
Email: devotionals@harryschoemaker.nl
Twitter: @SchoemakerHarry