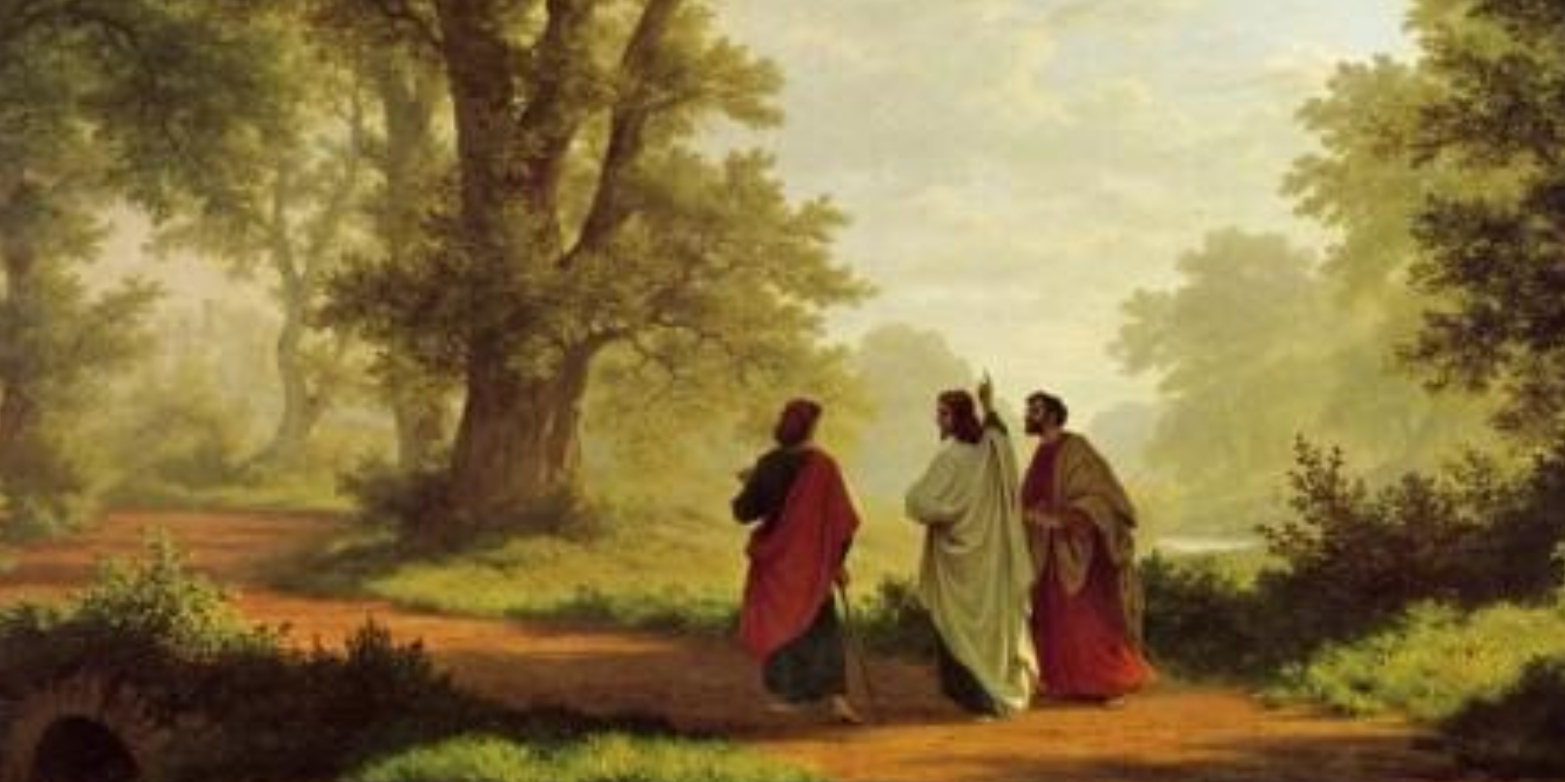 Luke 24:27 AMP
Then beginning with Moses
and [throughout] all the [writings of the] prophets,
He explained and interpreted for them
the things referring to Himself
[found] in all the Scriptures.
The Stranger on the Road started, based on the scriptures, to teach the two men who were walking discouraged on the road to Emmaus. And that is what our Lord Jesus always does; He teaches by means of, and on the basis of, the scriptures.
They were discouraged because their master had been killed and buried, and because their expectation, that He was the Messiah, had collapsed.
Jesus takes the scriptures. He starts with Moses and then goes to the prophets and lets the scriptures reveal what was written of Jesus. Jesus teaches them about Himself.
Moses has written enough of Him, from the promise in the garden of Eden to the tabernacle service with all his offerings.
And from the prophets He can take rich matter. With the passing of the psalms we just call Isaiah where the Redeemer is drawn in His bitter suffering and death.
Are we eager to read and hear from the scriptures what is written of him?
For therein lies life for a lost sinner.
For the Christ must thus suffer and thus enter into His glory.
The opening of Your Words gives light.
Psalms 119:105 NASB
Your word is a lamp to my feet
And a light to my path.
~~~~~
PS. Make it your habit to check out my website, as without any good reason my pages or account on Facebook may be gone again.
Bookmark the devotionals or add it to your homescreen. https://devotionals.harryschoemaker.nl
Internet: http://harryschoemaker.nl
~
ENGLISH
Facebook: https://www.facebook.com/worldwide.ekklesia/
Twitter: @SchoemakerHarry
Website: https://devotionals.harryschoemaker.nl
~
NEDERLANDS
(Ligt, doordat het niet meer gelezen werd, momenteel even stil)
Facebook: https//www.facebook.com/wereldwijde.ekklesia/
Twitter: Twitter: @SchoemakerHarry
Website: https://overdenkingen.harryschoemaker.nl