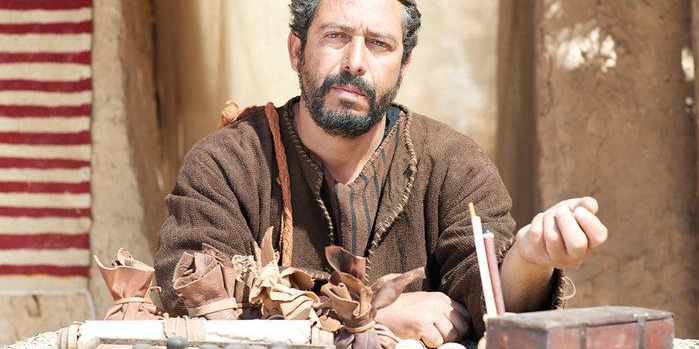 Matthew 9:9
And as Jesus passed forth from thence,
he saw a man, named Matthew,
sitting at the receipt of custom:
and he saith unto him, Follow me.
And he arose, and followed him.
Devotional
And Jesus, going on from there, saw a man sitting in the tax-house called Matthew.
There were many toll houses with tax collectors in the days when Jesus was on Earth
Publicans collected tolls, or taxes, for the Romans, and they often imposed heavier charges than they themselves had to pay.
Thus they enriched themselves at the expense of their own people.
It is understandable that they were hated for that.
Here we see a tax collector named Matthew.
He is shown mercy.
He is called out of darkness into God's wonderful light.
Free grace is glorified.
By nature we are all in the customs house, we are servants of sin.
But now the Lord does not only see those, who have been given to Him, sit in the toll house, He also calls them out.
By His Spirit and Word. Through the preaching.
The story of Matthew is an encouragement to all who came to see themselves as a publican, as a sinner.
The Lord did not come to call the righteous, but sinners to repentance.
Read more of these messages at: https://devotionals.harryschoemaker.nl
Download your Bible pictures from: http://bijbelplaatjes.nl
Follow me on Twitter: @schoemakerharry
Email: devotionals@harryschoemaker.nl