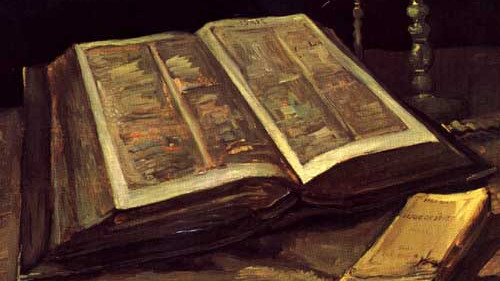 Matthew 3:1-12 NASB
¹Now in those days John the Baptist came, preaching in the wilderness of Judea, saying, ²"Repent, for the kingdom of heaven is at hand."
³For this is the one referred to by Isaiah the prophet when he said, "The voice of one crying in the wilderness, 'Make ready the way of the Lord, Make His paths straight!'"
⁴Now John himself had a garment of camel's hair and a leather belt around his waist; and his food was locusts and wild honey.
⁵Then Jerusalem was going out to him, and all Judea and all the district around the Jordan; ⁶and they were being baptized by him in the Jordan River, as they confessed their sins.
⁷But when he saw many of the Pharisees and Sadducees coming for baptism, he said to them, "You brood of vipers, who warned you to flee from the wrath to come? ⁸Therefore bear fruit in keeping with repentance; ⁹and do not suppose that you can say to yourselves, 'We have Abraham for our father'; for I say to you that from these stones God is able to raise up children to Abraham.
¹⁰The axe is already laid at the root of the trees; therefore every tree that does not bear good fruit is cut down and thrown into the fire.
¹¹"As for me, I baptize you with water for repentance, but He who is coming after me is mightier than I, and I am not fit to remove His sandals; He will baptize you with the Holy Spirit and fire. ¹²His winnowing fork is in His hand, and He will thoroughly clear His threshing floor; and He will gather His wheat into the barn, but He will burn up the chaff with unquenchable fire."
Devotional
John the Baptist is a very special apparition.
The clothing he wears is reminiscent of the Old Testament prophet Elijah (Matthew 3:4; 2 Kings 1:8)
In the desert he uses the food that people in the desert eat (Matthew 3:4). He lives simply (Matthew 11:7-14, 18)
He calls on the Israelites to repent (Matthew 3:1,2). Foreshadowing the coming King, the Messiah, he must make sure that the way is clear for Jesus to meet his people (Matthew 3:3).
When a town or a village is to receive a high-ranking man, the way he will go must be in order, every stone that does not belong there must be set aside, every hole must be closed, every unevenness smoothed out. The road must be flat and safe. There should be no obstacles.
Spiritually, now that the Messiah comes to visit his people, that means that every evil practice must go away, that every impure motive is cleared up, and that the disposition of the heart is changed.
Why? The King must really be able to meet his subjects.
The New Testament has two words for 'repent'.
In Matthew 3:2 John uses the word referring to a change of mind, though not just intellectually, but including a change of purpose and disposition.
The LORD hates appearances and appearances.
A true turning to Him is a matter of the heart.
Many take John's call and come to him with repentance to be baptized (Matthew 3:5.6).
Others, imagining themselves to be a lot, are warned (Matthew 3:7-9).
They just have to show in the practice of their lives that they are really children of Abraham. Abraham showed that his faith was genuine (James 2:20-24).
Don't we also come across that now, that many imagine themselves to be quite something? They have no sense of sin, and do not believe that the LORD judges (Matthew 3:10-12).
Let us examine ourselves whether we live by faith and then also call on others to come to Jesus in faith, confessing sins. Then there is no more condemnation (John 5:24; Romans 8.1-2).
Always be open to Jesus.
Question
▪︎ How do you bring forth fruit? (Compare John 15:1-8.)
Prayer Suggestion
▪︎ Ask the Lord to help you make your faith bear fruit today
Twitter: @SchoemakerHarry
Website 1: https://devotionals.harryschoemaker.nl
Website 2: http://bijbelplaatjes.nl
You are welcome to share your comment in the comment section.
About Author