Casting away the garment (3 of 3)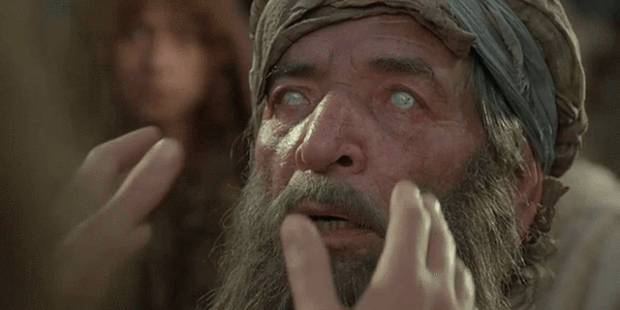 Mark 10:50 AV
And he, casting away his garment,
rose, and came to Jesus.‭
Devotional
In this portion of Scripture we are shown the healing of Bartimeus.
We first see him as a miserable person sitting along side the road.
Then he hears the rumor of many footsteps and when he asks the bystanders what's going on, he hears that Jesus of Nazareth is coming.
He has already heard a lot about the miracles He has performed.
Would there now be an opportunity for himself to be the object of His wonderful power?
He cries out with a loud voice when he hears Jesus approaching.
Jesus stops and calls him to turn to Him.
Bartimaeus does not hesitate for a moment.
At the same moment he gets up, throws of his cloak and hurries to Jesus.
What a powerful confidence, and great faith, is evident from this single gesture.
It shows that only one thing is important to him, which is to be healed of his blindness.
Then the bystanders are free to see the rags he is wearing under his, not too pretty, cloak.
He comes as he is.
That is what we must do, when the call of the Lord Jesus rings against us from His Word.
Twitter: @SchoemakerHarry
Website 1: https://devotionals.harryschoemaker.nl
Website 2: http://bijbelplaatjes.nl