Let man not separate (1 of 3)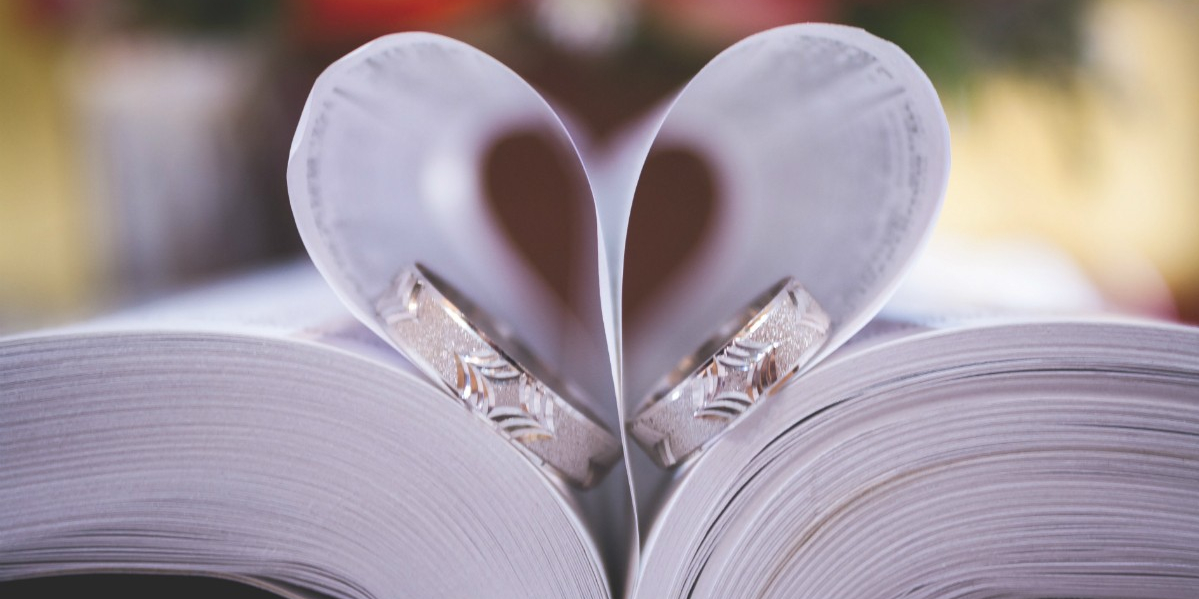 Mark 10:9 AV
What therefore God hath joined together,
let not man put asunder.‭
Other translations
What therefore God has united (joined together), let not man separate or divide. [AMP]

What therefore God has joined together, let not man separate." [ESV]

Because God created this organic union of the two sexes, no one should desecrate his art by cutting them apart." [MSB]

What therefore God hath joined together, let not man put asunder. [KJV]

Therefore what God has joined together, let man not separate." [NIV]

let no one separate them, for God has joined them together." [NLT]

Therefore what God has joined together, let not man separate." [NKJV]
Some further information
What therefore God hath joined together;
The first institution of marriage of husband and wife, was declared to be so closely united together, as to be, as it were, one flesh, and one body.
Let no man put asunder;
Do not break the bond of union, dissolve the relation, or separate them from each other, for any trivial thing, upon any slight occasion, or for anything; but what is hereafter mentioned.
The sense is, that the bond of marriage being made by God himself, is so sacred and inviolable, as that it ought not to be dissolved by any man;
▪︎ not by the husband himself,
▪︎ not by any other for him;
▪︎ nor by any state or government,
▪︎ nor by any prince or potentate,
▪︎ nor by any legislator whatever;
▪︎ no, not by Moses himself, who is, at least, included, if not chiefly designed here, though not named, to avoid offence.
God and man being opposed in this passage, shows, that marriage is an institution and appointment of God, and therefore not to be changed and altered by man at his pleasure. This is not merely a civil, but a sacred affair, in which God is concerned.
× 0 ×
The image used here is that of a team of oxen yoked together pulling the plow (2 Corinthians 6:14).
We should not think of the constraint of the yoke that weighs heavily on a person (as if marriage were to curtail the freedom of man and both are admitted: they are both under the same yoke.
A divorce not only has consequences for those involved themselves, but also hinders the plan that God wanted to realize with them. From the words 'What God has joined together' shows that marriage is more than a choice of husband and wife to go through life together from now on: God Himself is involved.
Now let us reflect on this
Getting married is one of the best moments in a person's life.
Marriage is an institution that God is watching with a keen eye because it is a door through which new people come onto the earth, and in which people grow towards Him, or away from Him.
The godly kind of marriage is a union between a mature man and woman (Genesis 2:24–25).
Even though it is one of the best moments in a couple's life, recent divorce numbers give course to be concerned about what mankind is doing to God's precious institution.
Dear friends, Marriage is a good institution, but it takes mutual effort from both partners to make it work.
Before you choose a life partner, allow the Holy Spirit to lead you to find a spouse after God's heart, someone who fears God and submits to His authority.
Anyone who fears God and submits to His authority will not divorce his or her spouse because they will hate divorce as much as God does and will preserve the sanctity of marriage (Malachi 2:16).
It is better never to marry than to marry and divorce, heaping curses over your life.
Marriage is a good institution, therefore prepare well spiritually and materially, and God will always assist you to preserve His foremost institution.
Prayer suggestion
▪︎ Ask God to enable you to enjoy your marriage.
▪︎ Ask God to enable you to preserve your marriage.
▪︎ Ask God to enable you to show the next generation that it is possible to stay married till the end of life on Earth.
Twitter: @SchoemakerHarry
Website 1: https://devotionals.harryschoemaker.nl
Website 2: http://bijbelplaatjes.nl