A grain of mustard seed 3/4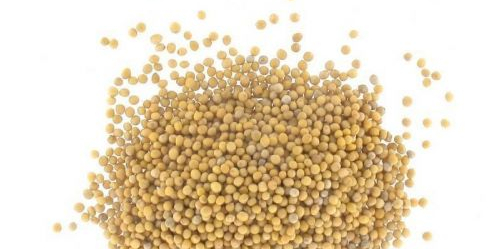 Matthew 13:31 KJV
Another parable put he forth unto them, saying,
The kingdom of heaven is like to a grain of mustard seed,
which a man took, and sowed in his field:
Sermon
Hope in Little Things — R. Tuck
Dr. Royle thinks the mustard is the plant called in Syria khardal, and known to botanists as the Salvadora persica. From a small seed it grows into a considerable tree, and its fruit has a pleasant aromatic taste; birds like it much, and frequent the branches. It is said that it grew abundantly on the shores of the Lake of Galilee, and so came under Christ's direct notice.
But Dr. Thomson thinks the khardal was very rare in Palestine, and that our Lord referred to the common wild mustard, Sinapis nigra, which grows to a considerable height – as tall, indeed, as a horse and his rider.
To call the mustard the least of seeds was a proverbial expression of the time. It was the least that the husbandman would sow, and is fittingly taken as a type of little things that have great possibilities in them.
I. CHRIST'S KINGDOM ADVANCES BY GROWTH.
That is, by unfoldings out of rather than by additions to.
It is as a tree rather than as a house. Compare the mechanical extension of a religion, as in the case of Mohammedanism; and the miraculous extension of a religion, which would tend to destroy its moral character.
If Christ's kingdom spreads by growth, we should not expect forced leaps, though we may look for periods of fuller flowing life, such as is the spring time of nature. Christ's kingdom comes by the "out-populating of the Christian stock," and by the out-reaching of the Christian example and influence.
II. THE GROWTH OFTEN STARTS FROM VERY MINUTE BEGINNINGS. Illustrate:
1. By the mustard seed, the acorn, or the cedar cone.
2. By the Christian Church in Europe, which began with the woman Lydia at Philippi.
3. By the unfoldings of missionary enterprise.
4. By the Sunday schools, which started in an effort to save a few children from the street.
5. By instances of persona! Christian labour. A youth's prayer unfolded into the Young Men's Christian Association. Never "despise the day of small things," or miss the opportunity of doing a little.
III. THE GROWTH MAY AT LAST REACH GLORIOUS RESULTS.
A little seed, scarcely covering a spot, may grow to spread its branches in the sky.
Illustrate from the Christian Church of today, which is represented in almost every land.
Do you say, "The results are not yet"? That is only the result of your mode of reckoning.
If the kingdom be a life, if it be righteousness and mercy, then the kingdom is nearer its full triumph than we have imagined.
□ ■ □
Read more of these messages at: https://devotionals.harryschoemaker.nl
Download your Bible pictures from: http://bijbelplaatjes.nl
Email: devotionals@harryschoemaker.nl
Twitter: @SchoemakerHarry