A grain of mustard seed 2/4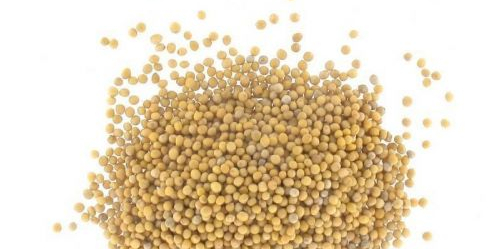 Matthew 13:31 KJV
Another parable put he forth unto them, saying,
The kingdom of heaven is like to a grain of mustard seed,
which a man took, and sowed in his field:
Devotional
The kingdom of heaven is like the mustard seed…
Small things can have big consequences.
That is what the Lord Jesus teaches in this new parable about the Kingdom of Heaven.
Who would think such a small mustard seed would grow into such a large tree?
Yet this is the way by which the Kingdom comes.
Small is the beginning. The ending is wonderful.
Perhaps the disciples were shocked to learn that the kingdom of Christ is not like a cedar tree but like a mustard seed.
In the meantime, we can also expect the same from the large and massive.
Let us remember, however, that just as in nature, nothing begins with maturity in the spiritual.
Small is the beginning.
A sigh, a tear, a cry for God.
Don't think we're getting this started. God seeks man first, before we can seek Him.
The soul that seeks God has already been found of Him.
God finds souls by the power of His Spirit and Word.
Remember the hearers at Pentecost, after the outpouring of the Holy Ghost… 'When they heard this, they were contrite in the heart, and said, What shall we do, brethren?' There you have that small beginning.
Then we'll see what we've done.
What punishment we deserved.
Then we covet redemption and seek forgiveness.
Big is the day of small things.
□ ■ □
Read more of these messages at: https://devotionals.harryschoemaker.nl
Download your Bible pictures from: http://bijbelplaatjes.nl
Email: devotionals@harryschoemaker.nl
Twitter: @SchoemakerHarry