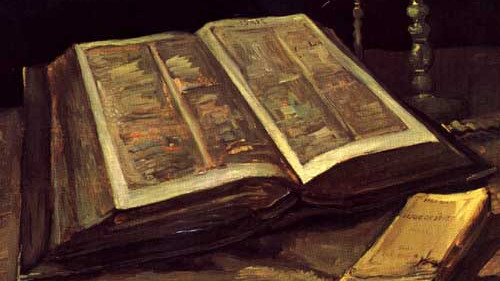 Acts 8:37 KJV
And Philip said,
If thou believest with all thine heart, thou mayest.
And he [the Eunuch] answered and said,
I believe that Jesus Christ is the Son of God.
The New American Standard Bible puts this verse between brackets with a note that early manuscripts do not contain this verse.
Other modern versions (e.g., RV, RSV, NRSV, NIV, and the Hodges & Farstad Majority Text) either sidelined this verse to a footnote, or omitted it altogether (e.g., Moffatt, Goodspeed, Schonfield, Robinson & Pierpont Majority Text).
The reason for this is that the earliest Greek manuscript of the New Testament to include this verse dates from the late sixth or early seventh century and it is only found in Western witnesses to the text with many minor variations.
The majority of Greek manuscripts copied after 600 AD and the majority of translations made after 600 AD do not include the verse. The tradition of the confession was current in the time of Irenaeus as it is cited by him and Cyprian.
This verse appears in specifically, a portion from a codex consisting of Acts, dated to the 6th century, once owned by Archbishop William Laud and therefore called the Codex Laudianus, and several cursives dating after the 9th century (showing many variants).
These are according to F.H.A. Scrivener "manuscripts of good character, but quite inadequate to prove the authenticity of the verse."
This verse was not found in the Syriac Peshetta, but in a printed edition of the Peshetta the verse was inserted and translated into Syriac by the editors.
It is also missing from Papyrus 45, Papyrus 74, and a multitude of other codices and cursives. Its omission has a USB confidence rating of A.
But, as Kurt Aland noted, "The external evidence [for the inclusion of this verse] is so weak that the Nestle apparatus cited only the support for insertion and not for the original omission…
The voice which speaks in Acts 8:37 is from a later age, with an interest in the detailed justification of the [Ethiopian] treasurerer's desire for baptism."
It was omitted in the Complutensian edition, and included in Erasmus's editions only because he found it as a late note in the margin of a secondary manuscript and, from Erasmus, it found its way into other Textus Receptus editions and then the KJV.
"For although in the Acts of the Apostles the eunuch is described as at once baptized by Philip, because "he believed with his whole heart," this is not a fair parallel.
For he was a Jew, and as he came from the temple of the Lord he was reading the prophet Isaiah," (Cyprian) and is found in the Old Latin (2nd/3rd century) and the Vulgate (380–400).
In his notes Erasmus says that he took this reading from the margin of a manuscript of the 15th century, and incorporated it into the Textus Receptus.
J. A. Alexander (1857) suggested that this verse, though genuine, was omitted by many scribes, "as unfriendly to the practice of delaying baptism, which had become common, if not prevalent, before the end of the 3rd century."
About Author