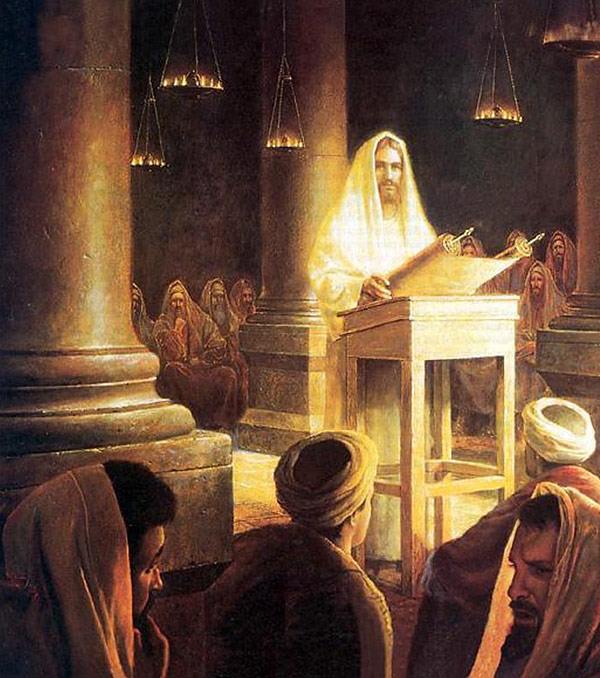 Mark 12:29-31
²⁹Jesus answered, "The foremost is, 'Hear, O Israel! The Lord our God is one Lord; ³⁰and you shall love the Lord your God with all your heart, and with all your soul, and with all your mind, and with all your strength.' ³¹The second is this, 'You shall love your neighbor as yourself.' There is no other commandment greater than these."
This is still valid.
God always has been one, is one, and always will be one Lord. (vs.29)
Also on the commandment that you must love the Lord your God with all your heart, and with all your soul, and with all your mind, and with all your strength never changed. (vs.30)
And the second is still as valid as the first, 'You shall love your neighbor as yourself.' (vs.31)
Jesus was so very right when He said that there is no other commandment greater than these.
Just imagine that the whole of mankind would do this…
▪︎There would be no shootings.
▪︎There would be no fighting.
▪︎There would be no war.
▪︎There would be no hunger.
▪︎There would be no poverty.
▪︎There would be help for everyone who needs it.
God really wants us to live in a paradise…
BUT
▪︎satan has influenced people so they want to be more, and be better than their neighbors. (Pride)
▪︎satan has influenced people so they want to have more than others (Selfishness)
And satan found a listening ear, and a willing heart with people to give up love and peace, and take hatred, war, and misery instead of it.
Yes, we were, and many still are, stupid enough to listen to him. Ever since sin made his entrance into the world, people are following satan as fast as they can towards hell.
And on their way going there, they try to create a hell on Earth as well.
But our God, the Most High, is still the first, and always will be the first.
The nature of love and relationship with the Father was put in Adam and Eve but became corrupted by sin. It was then, but also today the stupid choice of mankind to listen to satan and consequently to chose for failure, for misery, and ultimately for destruction.
But even today, all those who are now living in the camp of satan, can still repent, and follow Jesus
This change of mind, and change of actions (repentance) starts with loving God with all your heart, soul, mind, and strength.
In other words, loving God with your whole being is the beginning of a new life in which you are
▪︎dedicating your spirit to fellowship with Him in prayer every day;
▪︎feeding your mind and heart with the Word of God, and meditate on it,
▪︎and using your body to glorify Him in righteousness.
God really deserves the first place, so always first think of Him, and ask for His wisdom in all your decisions before you act on them.
He will surely be with you in your business, your marriage, your society, and in whatever He has ordained for you in your life.
Proverbs 3:6
In all your ways acknowledge Him, And He will make your paths straight.
---
Internet: harryschoemaker.nl
P.S.: Facebook doesn't allow me anymore to share these Bible messages in groups (except my own). If you don't want miss out on them, then join my group "The Worldwide Ekklesia" or follow me on Twitter: @schoemakerharry