The Gospel according to Mark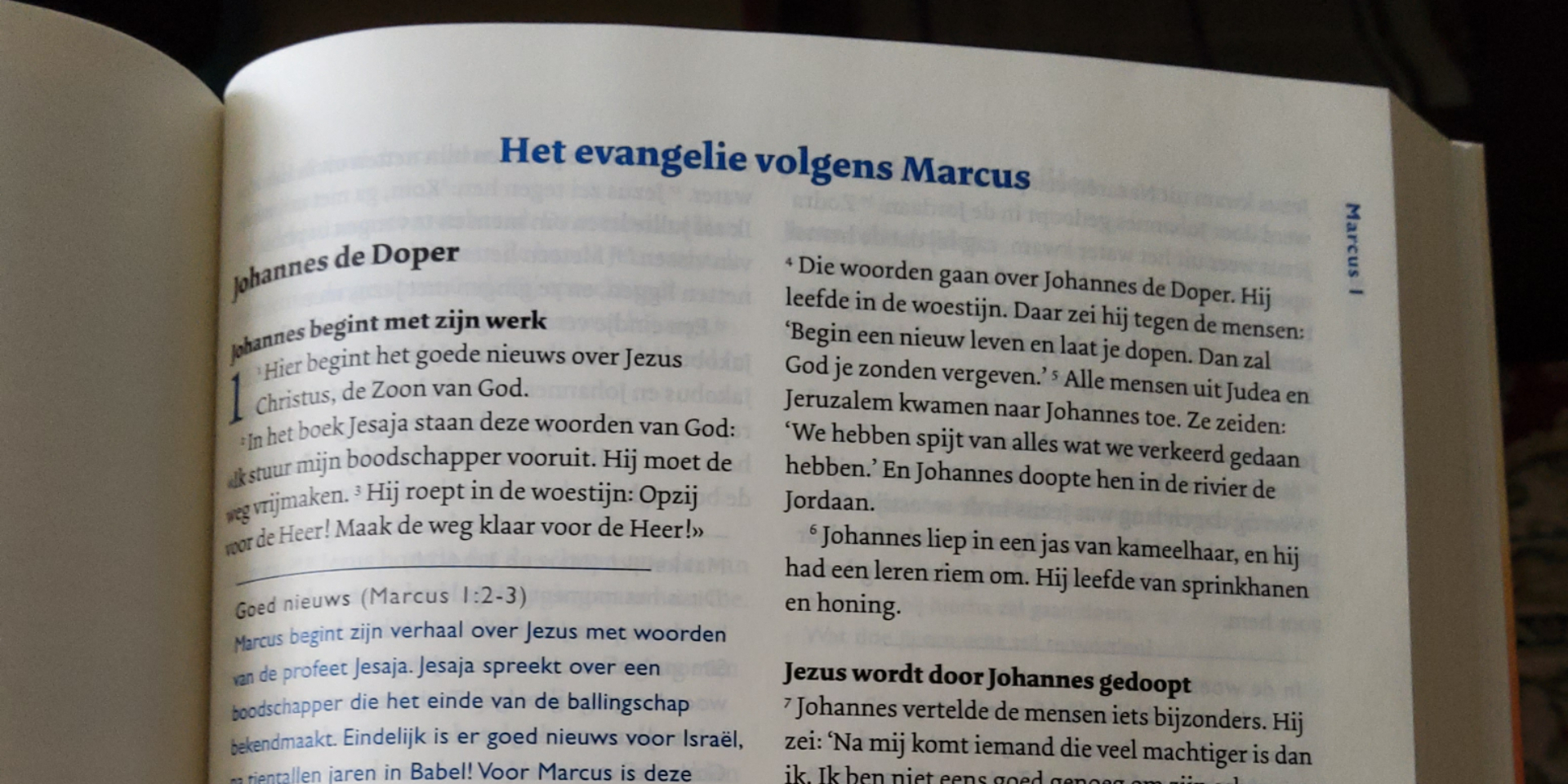 In the coming period we want to focus on the gospel of Mark.
That the second Gospel was written by Mark is universally agreed by scholars, though by what Mark, they agree to a lesser extent. The great majority of critics take the writer to be "John whose surname was Mark," (John Mark) and who was a cousin of Barnabas (Acts 12:12, 25, and Colossians 4:10).
He wrote this Gospel somewhere between A.D. 50 and 70 to the Christians in Rome.
He wanted to make clear to them that Jesus is the Son of God, who served Himself for us.
As we review this Bible book, you will find that service is of paramount importance to Jesus. And that service eventually went so far that it cost Him his life.
Through a few core texts, Marcus shows us what grows big and wants to be the first in the Kingdom of God. That is not the easiest way. But Jesus set the example for us.
But whoever wants to become great among you must be your servant; whoever wants to be among you first must be a slave to all. For even the Son of Man did not come to be served, but to serve and give his life as a ransom for many " (Mark 10:43-45).
Matthew places particular emphasis on the words of Jesus.
Marcus is particularly interested in his actions.
He shows us Jesus as the One who brings the Kingdom of God with irresistible strength and speed. That is why we often come across the word 'immediately' in this Gospel: God's Kingdom breaks through violence, nothing and no one can stop it.
Many assume that Mark was the young man who could save his own body by fleeing Jesus only by fleeing (Mark 14: 51,52).
During Paul's first missionary journey, he caused controversy between Paul and Barnabas (Acts 13:13, 15:35-41). But later we find him again among Paul's associates and he gives a fine witness of his (2 Tim. 4:11). God's Happy Message renews you and makes you brave.
Roughly we could classify this gospel like this:
Chapter 1: 1-13 – The preparation time of Jesus
Chapter 1: 14-45 – His first appearance
Chapter 2: 1-3: 6 – His enemies
Chapter 3: 7-8: 26 – His great deeds and speeches
Chapter 8: 27-10: 45 – The announcement of his suffering
Chapter 10: 46-13: 37 – His performance in Jericho and Jerusalem
Chapters 14 and 15 – His suffering and dying
Chapter 16 – His victory