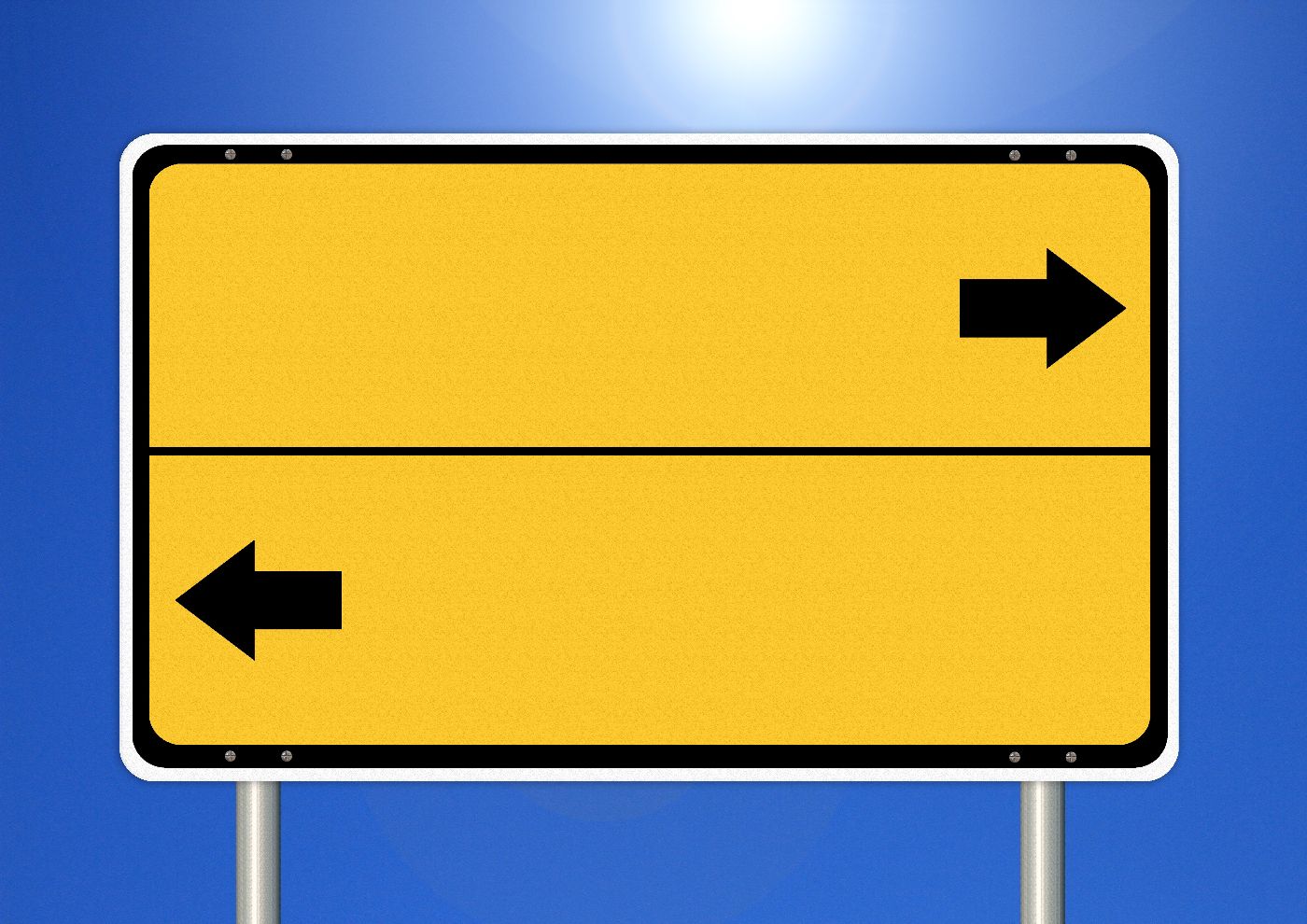 190514
This time just a short story for those who understand.
There was an old road sign. Pointing to two directions. On one arrow it reads "right way" and on the other "wrong way". And that's it.
Now you would think that people would react on a road sign that clearly shows them the right and the wrong way. But the reality is much different.
Most people ignored the sign and looked at the road. The direction "wrong way" is a nice road with lots of entertainment and the other is a small road with nothing except halfway a little church. Almost all choose the way with all the entertainment, enjoying the fun it offers.
Then an old couple comes to the road sign. They saw the roads and they looked at the sign. They saw the nice road which was much easier to walk for them, but although the other way was much harder to walk for them they decided to go there, as that was the right way according to the sign.
Later on some youth came to the same point. They were loud and had lots of fun. Then some decided to throw mud at the road sign, just for fun. Ten the group moved, walking towards the entertainment on the nice road called "wrong way".
The people that were behind them had a hard time to find the right way and although some were really looking for the right way, they still went into the wrong direction.
They didn't recognize what they saw on the wrong way because they didn't give attention to what was told them before, and after a little time, being entertained they forgot all about the right way.
That road sign was by all the dirt that was thrown at him now almost out of function. Still some could find the right way.
Did you recognize yourself in this story?
About Author