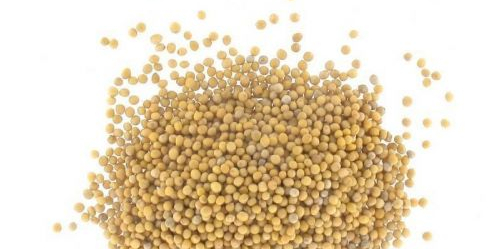 Matthew 13:32 KJV
Which indeed is the least of all seeds:
but when it is grown,
it is the greatest among herbs,
and becometh a tree,
so that the birds of the air come
and lodge in the branches thereof.
Devotional
No, it's not going to be a fiasco.
That little mustard seed becomes a big tree.
Disappearingly small in the beginning, but impressively large is the Kingdom of Heaven. Soon we will see the reality of the parable.
Then all the kingdoms of the earth will fall away. Only one kingdom remains. The kingdom of heaven will surpass all the kingdoms of the earth. Everything will have to give way to this realm in the end of days.
Don't be deceived by the delusions of the day. Listen to the parable of the mustard seed.
Do you know what the wonder of this Kingdom is? It just keeps growing. More and more nationalities are added.
What a mighty consolation.
The Lord's cause is not an ending affair.
The world's business is coming to an end. The here and now will pass. The Kingdom is coming! It will be a big tree.
From all corners of the world they come like frightened birds to take shelter in the tree of the Kingdom, in the tree of the kingdom of grace.
Did you come too?
□ ■ □
Read more of these messages at: https://devotionals.harryschoemaker.nl
Download your Bible pictures from: http://bijbelplaatjes.nl
Email: devotionals@harryschoemaker.nl
Twitter: @SchoemakerHarry