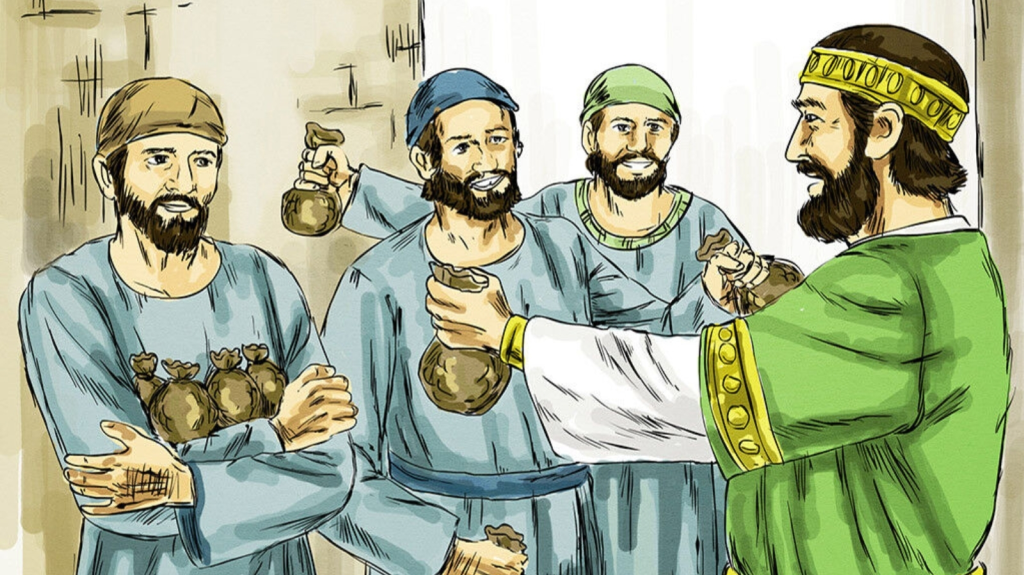 Matthew 25:21
His lord said to him,
Well done, good and faithful servant;
you were faithful over a few things,
I will make you ruler over many things.
Enter into the joy of your lord.
Illustration
Ability
Every one has his service and opportunity to do something for God;
All offered to the tabernacle gold, or silver, or brass, or shittim-wood, or goats' hair, or badgers' skins.
So, as Christ went to Jerusalem,
▪︎some strewed the way with garments,
▪︎others cut down branches,
▪︎some cried "Hosanna";
that was all they could do
□ ■ □
Read more of these messages at: https://devotionals.harryschoemaker.nl
Download your Bible pictures from: http://bijbelplaatjes.nl
Email: devotionals@harryschoemaker.nl
Twitter: @schoemakerharry