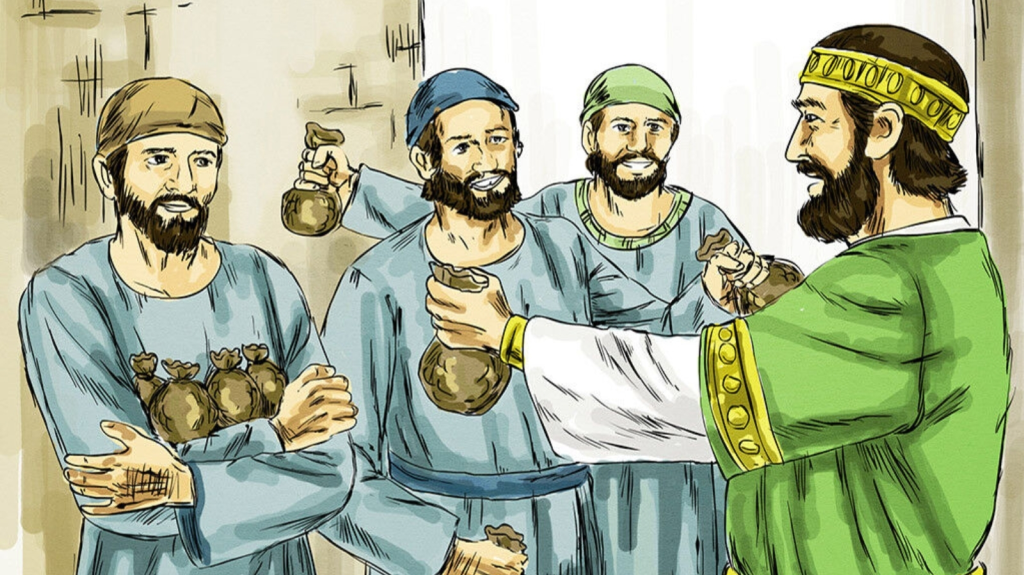 Matthew 25:21
His lord said to him,
Well done, good and faithful servant;
you were faithful over a few things,
I will make you ruler over many things.
Enter into the joy of your lord.
Illustration
If only
You are to understand that there are different qualifications for different individuals.
There is a great deal of ruinous comparison when a man says:
▪︎If I only had that man's faith,
▪︎or if only I had that man's money,
▪︎or if only I had that man's eloquence …
… how I would serve God.
Better take the faculty that God has given you and employ it in the right way.
The rabbis used to say, that before the stone and timber were brought to Jerusalem for the Temple every stone and piece of timber was marked; so that before they started for Jerusalem, the architects knew in what place that particular piece of timber or stone should fit.
And so I have to tell you we are all marked for some one place in the Great Temple of the Lord, and do not let us complain, saying: "I would like to be the foundation stone, or the cap stone."
Let us go into the very place where God intends us to be, and be satisfied with the position
□ ■ □
Read more of these messages at: https://devotionals.harryschoemaker.nl
Download your Bible pictures from: http://bijbelplaatjes.nl
Email: devotionals@harryschoemaker.nl
Twitter: @schoemakerharry