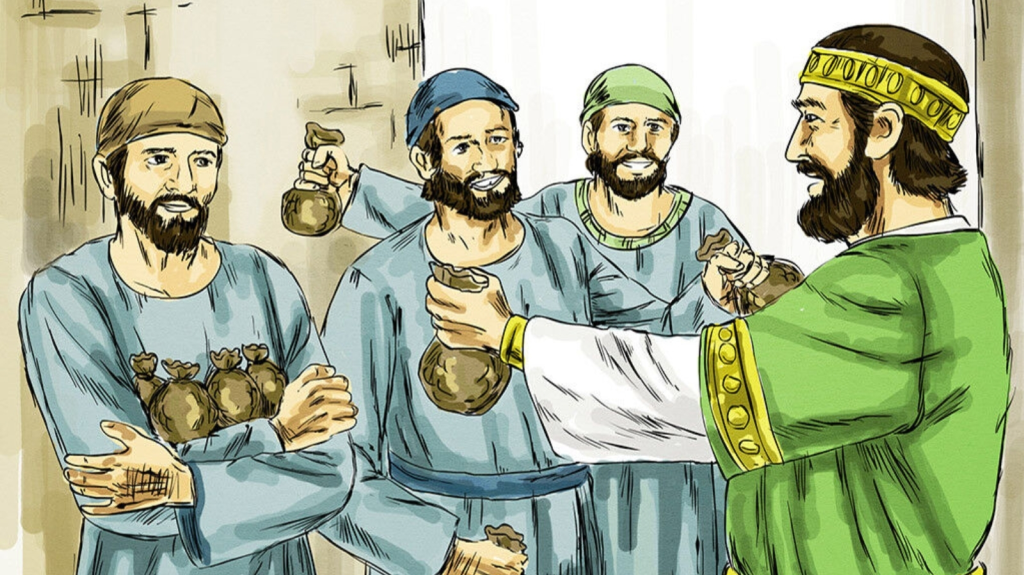 Matthew 25:21
His lord said to him,
Well done, good and faithful servant;
you were faithful over a few things,
I will make you ruler over many things.
Enter into the joy of your lord.
Illustration
Positions
The man who kindled the fire under the burnt offering in the ancient temple had a duty as imperative as that of the high priest, in magnificent robes, walking into the Holy of Holies under the cloud of Jehovah's presence.
Yes, the men with one talent are to save the world, or it will never be saved at all.
The men with five or ten talents are tempted to toil chiefly for themselves, to build up their own great name, and work for their own aggrandizement, and do nothing for the alleviation of the world's woes.
The cedar of Lebanon standing on the mountain seems to hand down the storms out of the heavens to the earth, but it bears no fruit, while some dwarf pear-tree has more fruit on its branches than it can carry.
Better to have one talent and put it to full use than five hundred wickedly neglected.
□ ■ □
Read more of these messages at: https://devotionals.harryschoemaker.nl
Download your Bible pictures from: http://bijbelplaatjes.nl
Email: devotionals@harryschoemaker.nl
Twitter: @schoemakerharry