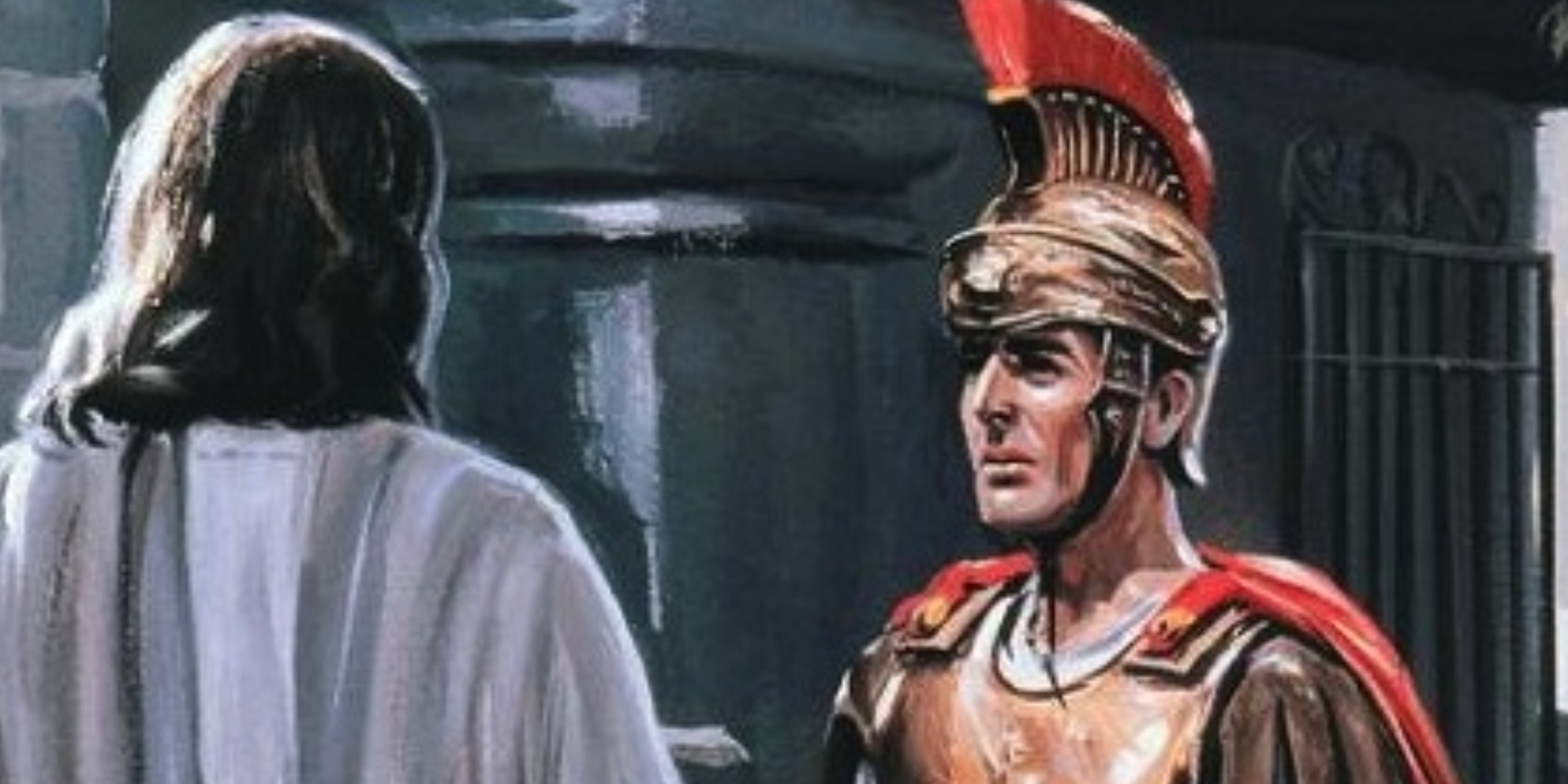 Matthew 8:8 NASB
But the centurion said,
Lord, I am not worthy for You
to come under my roof,
but just say the word,
and my servant will be healed.
Devotional
The centurion at Capernaum was of heathen descent.
He was outside Israel.
He thought himself unworthy as a heathen to receive the Lord into his house.
It is too great for him that the Lord should enter his dwelling.
It is too wonderful for him that the Lord should come to him personally.
The centurion does not say that his sick servant is not worthy, but he confesses his own unworthiness before the Lord.
In ordinary life, he had a considerable position.
The elders of the Jews had said that he was worthy that his servant should be healed.
But he was allowed to think himself unworthy.
Of this centurion who felt himself unworthy, the Savior testified: "Truly I say to you, I have not found such great faith even in Israel."
Have you, in your experience, been made totally unworthy?
The deeper discovery and the more the favor of the Lord may be experienced, the more one will experience his own unworthiness.
Though men could count God's child worthy that the Lord should look after him, he must confess it himself: 'Lord, I am not worthy that thou shouldst come under my roof.
Read more of these messages at: https://devotionals.harryschoemaker.nl
Download your Bible pictures from http://bijbelplaatjes.nl
follow me on Twitter: @schoemakerharry