Matthew 8:1-13
Matthew 8:1-4 NASB A leper healed
¹When Jesus came down from the mountain, large crowds followed Him.
²And a leper came to Him and bowed down before Him, and said, "Lord, if You are willing, You can make me clean."
³Jesus stretched out His hand and touched him, saying, "I am willing; be cleansed." And immediately his leprosy was cleansed.
⁴And Jesus said to him, "See that you tell no one; but go, show yourself to the priest and present the offering that Moses commanded, as a testimony to them.
Matthew 8:5-10 NASB The centurion's faith
⁵And when Jesus entered Capernaum, a centurion came to Him, imploring Him,
⁶and saying, "Lord, my servant is lying paralyzed at home, fearfully tormented."
⁷Jesus said to him, "I will come and heal him."
⁸But the centurion said, "Lord, I am not worthy for You to come under my roof, but just say the word, and my servant will be healed. ⁹For I also am a man under authority, with soldiers under me; and I say to this one, 'Go!' and he goes, and to another, 'Come!' and he comes, and to my slave, 'Do this!' and he does it. "
¹⁰Now when Jesus heard this, He marveled and said to those who were following, "Truly I say to you, I have not found such great faith with anyone in Israel.
Matthew 8:11-12 NASB Unbelief rejected
¹¹I say to you that many will come from east and west, and recline at the table with Abraham, Isaac and Jacob in the kingdom of heaven; ¹²but the sons of the kingdom will be cast out into the outer darkness; in that place there will be weeping and gnashing of teeth."
Matthew 8:13 NASB The centurion's servant healed
¹³And Jesus said to the centurion, "Go; it shall be done for you as you have believed." And the servant was healed that very moment.
Study
The leper's loneliness is an indication of the solitude of the soul
Each one of us is alone before God.
You may be in a large crowd of people, but you can still feel lonesome.
You may have many people around you with whom you are closely connected, by affection, by interest, by duty, or by whatever it may be; each soul is solitary in its relation to God.
Just as in large forests, no matter what the beauty of it may be, in fact, each tree is solitary standing, with its one stem, on its own roots, and grows its own branches.
It is a solitary tree, standing together with many other solitary trees
The human soul is similar to this, growing its own words and deeds, a solitary soul. No other human soul can share its responsibility. And once we stand before the great white throne, each of us will be judged on our own words and deeds.
Do you realize now how much you and I need Jesus as our Savior?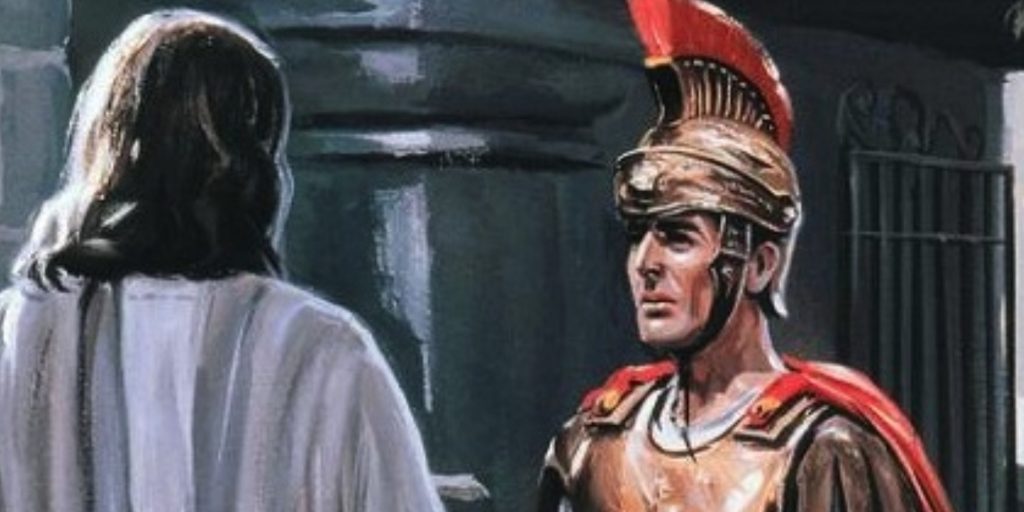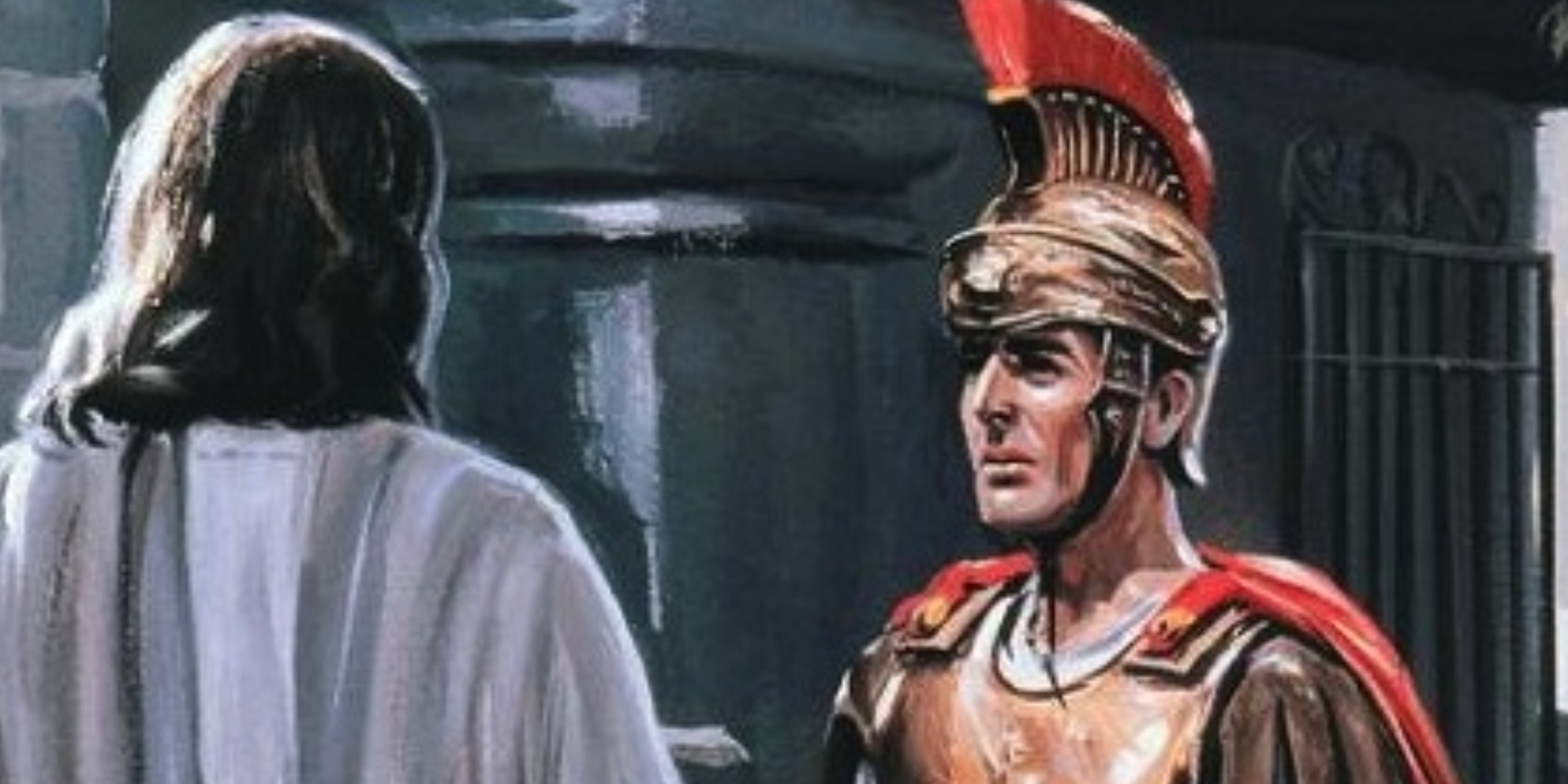 Illustration
At the time of the war between France and Germany, the success of the Germans was largely attributed to the superiority of their intelligence department.
They knew so much more about the strength and position of the enemy, and their own available resources, than did the French, that they conquered.
Well, faith supplies the general intelligence department of the soul.
Faith reports all that is of most importance to a being who is wrestling, not against flesh and blood, but against principalities, against powers, against the rulers of the darkness of this world, against spiritual wickedness in high places.
True, such information may not be acted on.
The truant soul often prevails against the sense of evil; but faith does supply the information which may be acted on, and thus it contributes very efficiently indeed, a first condition of religious success.
Anecdote
One day when Napoleon was reviewing his troops in Paris, he let fall the reins of his horse upon the animal's neck, on which the horse galloped away.
Before the rider could recover the bridle, a common soldier ran out from the ranks, caught the reins, stopped the horse, and placed the bridle again in the hands of the Emperor.
"Much obliged to you, captain," said Napoleon.
The man immediately believed the chief and said, 'Of what regiment, sir?
Napoleon, delighted with his quick perception and manly trust in his word, replied, "Of my guards," and rode away.
As soon as the Emperor left the soldier laid down his gun, saying, "He who wants it, may take it," and started for the Company of Staff Officers … And so the soldier came duly to his post as Captain of Napoleon's Guard.
Devotional
Jesus can and will cleanse and heal us completely.
We may all share in Jesus' love
After the Sermon on the Mount, in which he announced His Kingdom and elaborately unfolded his program, Jesus continues with His work. He gives some clear examples of his royal power and love in this chapter and the next.
He sanctifies and heals people,
save and deliver them,
gives them light and strength,
even raises from the dead
and forgive sins.
A leper was considered terminally ill, and unclean according to the law (Leviticus 13:45,46).
Gentiles were spiritually unclean, like that slave of the Roman officer.
They both needed
▪︎ healing and sanctification,
▪︎ physical and spiritual restoration.
The leper and the master of the slave realized that you have to go to Jesus for that.
But does that just happen?
No, because they both stand outside the community of God's people because of their uncleanness.
Would Jesus also want to remove that obstacle?
The leper says, "Lord, if thou wilt, thou canst make me clean" (Matthew 8:2).
Like the Roman officer, he shows confidence in Jesus, and in his authoritative word (Matthew 8:2,8,9).
The leper is then further informed by Jesus: 'I will, be clean' (Matthew 8:3)
And the officer is encouraged by Jesus … With no one in Israel have I found such great faith!' (Matthew 8:10).
Knowing oneself dependent
▪︎ of Jesus' willingness to help,
▪︎ of his grace,
▪︎ and confidence in his power,
that is believing.
If there is, then Jesus does the actual thing: He heals and sanctifies.
He removes every obstacle.
By touching the leper, Jesus shows that He is taking over the burden of his life.
When God's Kingdom has come in all its glory,
▪︎ converted Gentiles will sit at the wedding supper (Revelation 19:6-9).
▪︎ But many from Israel, for whom that Kingdom was originally intended, will be excluded (Matthew 8:11,12; Cf. 1 Corinthians 10:1-11).
Therefore, Jesus sets this Roman's faith to Israel as an embarrassing example, and a warning (Matthew 8:10).
In God's light we are all unclean because we are sinful.
We ourselves avoid everything that is dirty.
But what a miracle: Jesus visits us, touches us and becomes one with us.
His love not only overcomes his aversion, but also its cause and wins us too.
He is truly the King of our salvation (2 Corinthians 5:21).
Question
Why does Jesus say what we read in verse 4?
Prayer Suggestion
Ask God to grant you to experience what His love can do.
Read more of these messages at: https://devotionals.harryschoemaker.nl
Download your Bible pictures from: http://bijbelplaatjes.nl
Follow me on Twitter: @schoemakerharry
Email: devotionals@harryschoemaker.nl