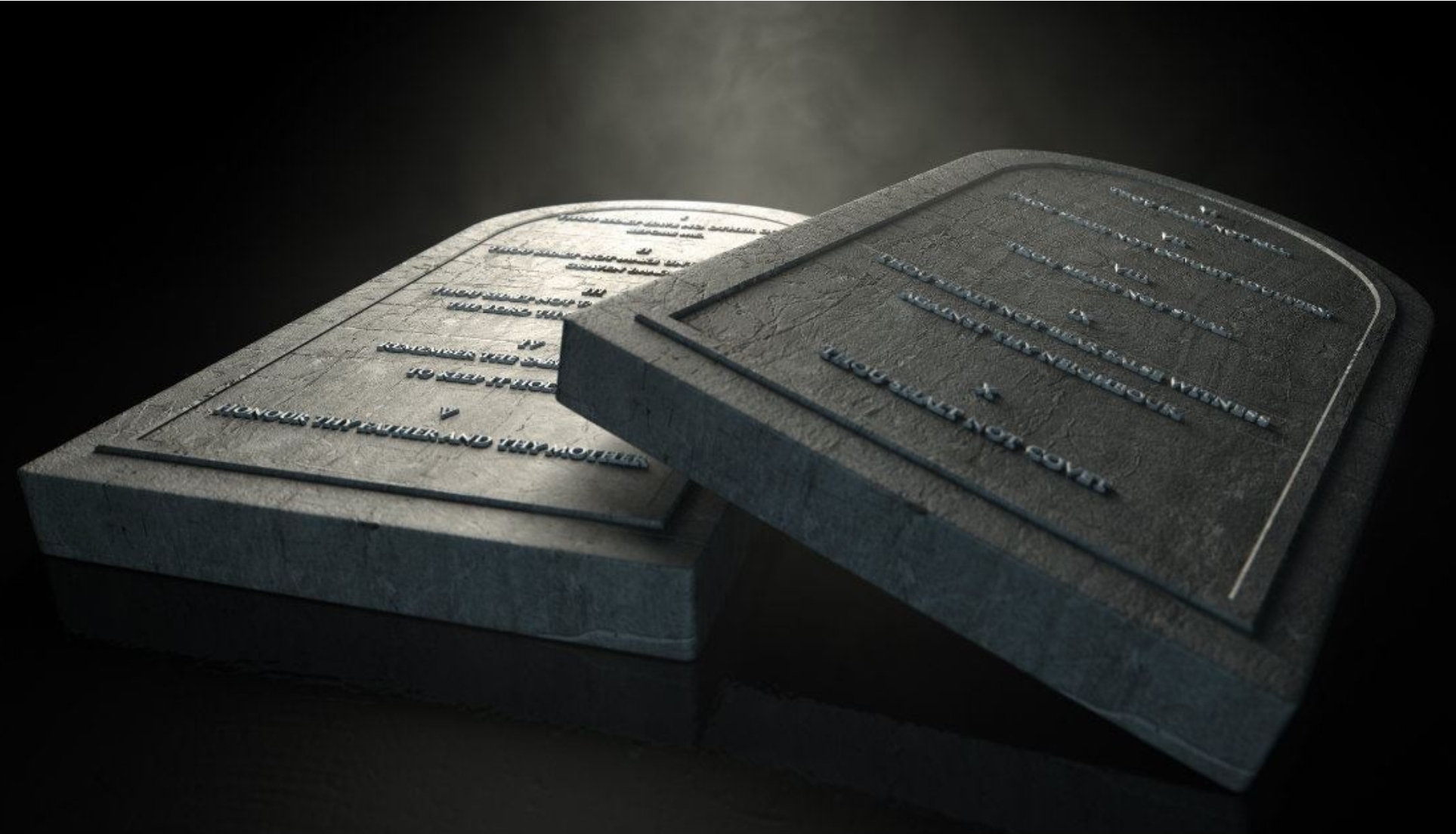 Matthew 5:17-26 NASB
¹⁷Do not think that I came to abolish the Law or the Prophets; I did not come to abolish but to fulfill. ¹⁸For truly I say to you, until heaven and earth pass away, not the smallest letter or stroke shall pass from the Law until all is accomplished.
¹⁹Whoever then annuls one of the least of these commandments, and teaches others to do the same, shall be called least in the kingdom of heaven; but whoever keeps and teaches them, he shall be called great in the kingdom of heaven.
²⁰For I say to you that unless your righteousness surpasses that of the scribes and Pharisees, you will not enter the kingdom of heaven.
Personal Relationships
²¹You have heard that the ancients were told, 'You shall not commit murder' and 'Whoever commits murder shall be liable to the court.' ²²But I say to you that everyone who is angry with his brother shall be guilty before the court; and whoever says to his brother, 'You good-for-nothing,' shall be guilty before the supreme court; and whoever says, 'You fool,' shall be guilty enough to go into the fiery hell.
²³Therefore if you are presenting your offering at the altar, and there remember that your brother has something against you, ²⁴leave your offering there before the altar and go; first be reconciled to your brother, and then come and present your offering.
²⁵Make friends quickly with your opponent at law while you are with him on the way, so that your opponent may not hand you over to the judge, and the judge to the officer, and you be thrown into prison. ²⁶Truly I say to you, you will not come out of there until you have paid up the last cent.
Devotional
God's Spirit leads us in living according to His commandments.
The Pharisees had 248 commandments and 365 prohibitions.
And Jesus says our righteousness must abound even more (Matthew 5:20). Just give it a try! Are we being asked to do the impossible here?
Notice that Jesus does not first say what we should do, but what He will do.
He will fulfill the law and the prophets (Matthew 5:17).
When you hear Him say in Matthew 5:3 that the whole heavenly kingdom is for the people who stand empty-handed before the LORD, you would think that keeping God's commandments apparently doesn't matter at all.
But that's a mistake. Jesus does not abolish anything, but will make obedience to God's commandments a reality down to the last detail (Matthew 5:17,18).
He does this in two ways.
In the first place, He Himself loves God and men perfectly. "Who convicts Me of sin?" He may ask boldly (John 8:46). It was His food and drink to do God's will (John 4:34; cf. John 5:36; 17:4; 19:30).
But Jesus not only realizes the obedience to God's commandments Himself.
He came to earth to make this obedience a reality in our lives as well (Romans 8:3,4). The LORD had promised this would happen (Jeremiah 31:31-34; Hebrews 8; Ezekiel 36:25-27).
The Sermon on the Mount has been compared to the Kings speech, a speech from the Throne. And In a speech from the throne, the government announces its program.
Thus Jesus says that He intends to realize in our lives the real purpose of God's commandments.
He also gives some examples of this.
Of course, we didn't break the commandment "Thou shalt not kill" (Exodus 20:13; Deuteronomy 5:17) unless when we have to appear in court for murder.
The purpose of this commandment is to banish any form of hatred from our hearts. Any conflict must be eliminated as soon as possible (Matthew 5:21-26).
God's commandments cannot be captured in outer legal rules, but they touch our heart. His Spirit awakens real, sincere love there.
The law-keeping of the scribes and Pharisees remained on the outside in comparison.
God's commandments are radical. Jesus therefore completely renews our lives.
Question
▪︎ What does 2 Corinthians 5:11-21 tell you?
Prayer Suggestion
▪︎ Ask the Lord to help you live a life of Atonement.
Twitter: @SchoemakerHarry
Website 1: https://devotionals.harryschoemaker.nl
Website 2: http://bijbelplaatjes.nl
About Author