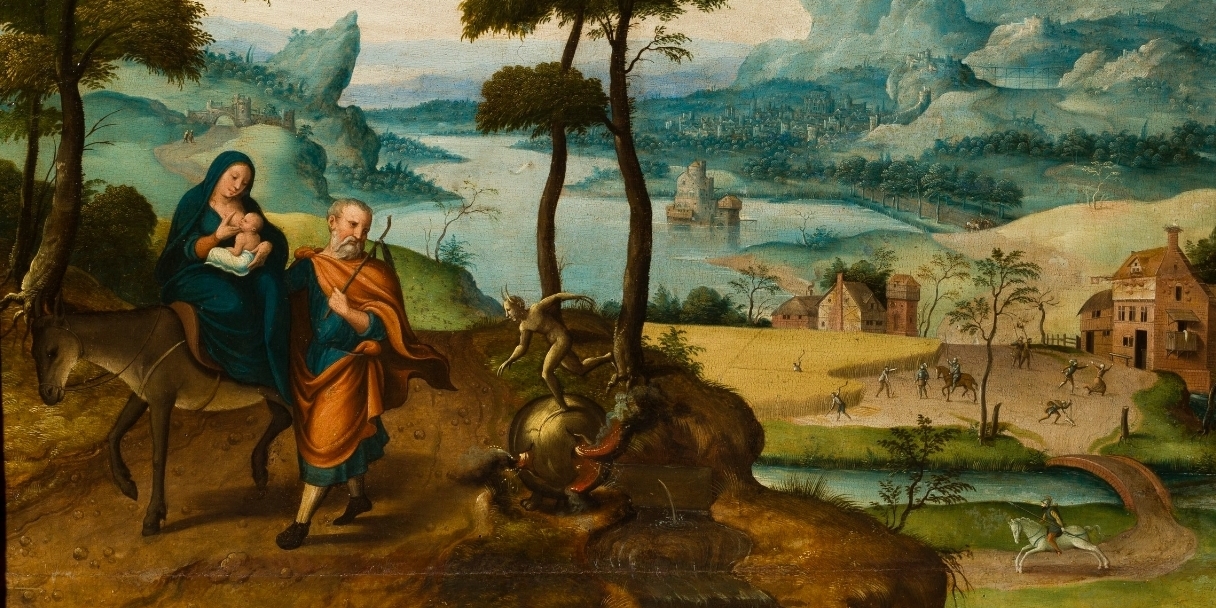 Matthew 2:13 NASB
Now when they had gone, behold,
an angel of the Lord appeared to Joseph
in a dream and said,
"Get up! Take the Child and His mother
and flee to Egypt,
and remain there until I tell you;
for Herod is going to search for the Child
to destroy Him."
Devotional
Flee to Egypt … for Herod is going to search for the Child to destroy Him.
The birth of the Lord Jesus does not only bring to worship.
Immediately there is also the hate!
It is expressed in a heartrending way in Herod's crimes.
He feels cheated by the sages, but had he not himself asked for their help under false pretenses? "Bring it to me, that I also may come and worship Him…"
His words are the precursor to the kiss Judas will give later.
In his effort to ward off any threat to his throne, then Herod had killed all the children under the age of two in Bethlehem.
Matthew shows us the meaning of what Simeon says: Jesus is a sign that will be contradicted!
He is set for the fall and resurrection of many in Israel and the nations!
Still the name of Jesus evokes these two reactions.
Both reactions are therefore experienced in the work of mission, in which His Name is proclaimed.
Twitter: @SchoemakerHarry
Website 1: https://devotionals.harryschoemaker.nl
Website 2: http://bijbelplaatjes.nl
You are welcome to share your comment in the comment section.