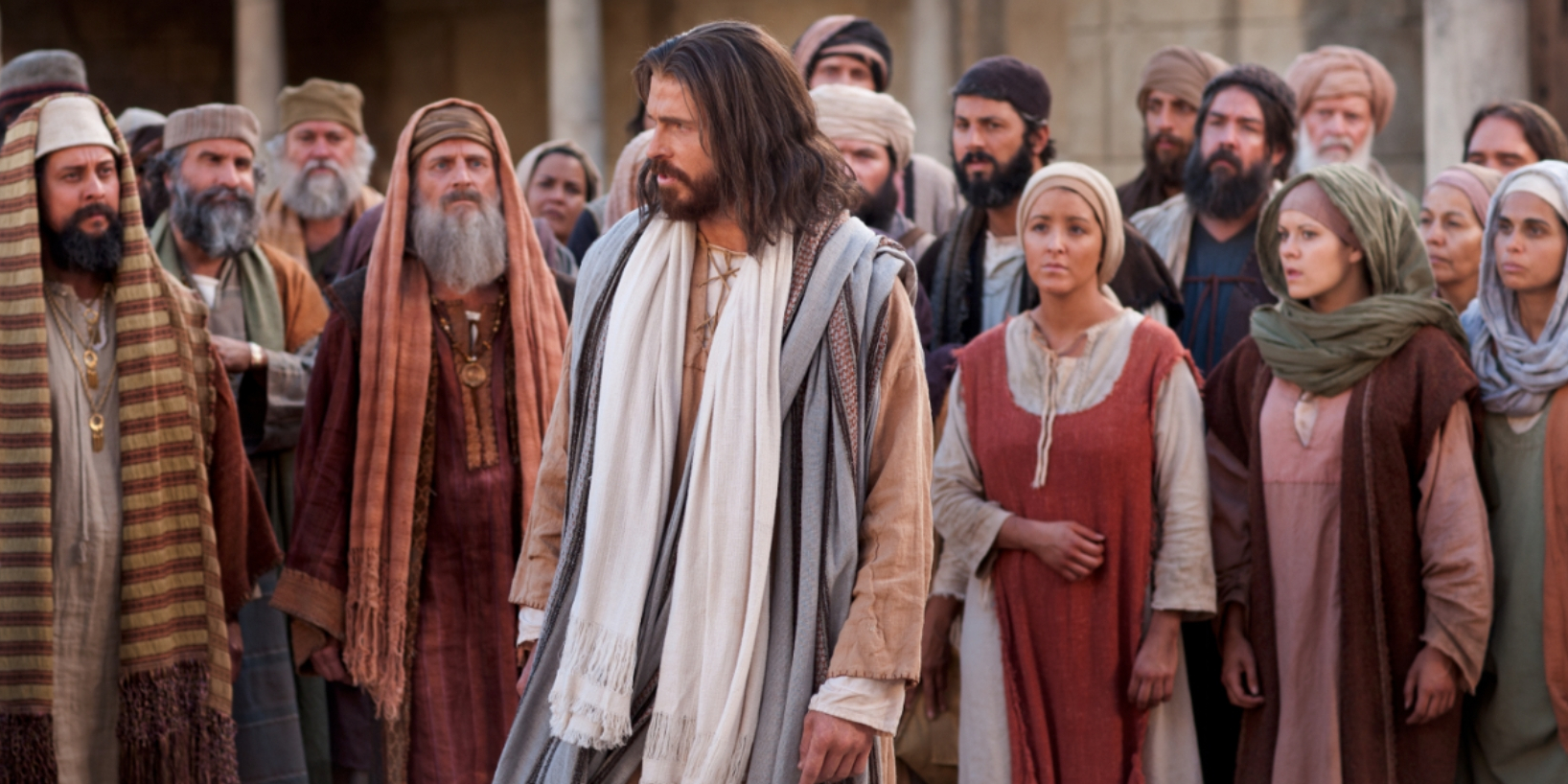 Mark 12:28-34 NASB
²⁸One of the scribes came and heard them arguing, and recognizing that He had answered them well, asked Him, "What commandment is the foremost of all?"
²⁹Jesus answered, "The foremost is, 'Hear, O Israel! The Lord our God is one Lord; ³⁰and you shall love the Lord your God with all your heart, and with all your soul, and with all your mind, and with all your strength.'
³¹The second is this, 'You shall love your neighbor as yourself.' There is no other commandment greater than these."
³²The scribe said to Him, "Right, Teacher; You have truly stated that He is One, and there is no one else besides Him; ³³and to love Him with all the heart and with all the understanding and with all the strength, and to love one's neighbor as himself, is much more than all burnt offerings and sacrifices."
³⁴When Jesus saw that he had answered intelligently, He said to him, "You are not far from the kingdom of God." After that, no one would venture to ask Him any more questions.
After the unsuccessful attempt of the Sadducees, the Pharisees again seize their opportunity (Compare Matthew 22:34-36). Their delegate dives into the middle of the ongoing discussion. Pleased as he is with Jesus' conclusive answer to the liberal theologians (Mark 12:18-27), he fires his question at Jesus (Mark 12:28)
It is a typical question one could expect to come from the Pharisees, "What is the greatest commandment of all?"
Their whole theological thinking revolves around the knowledge, interpretation, and application of God's commandments. Very important in itself, and good of course, but unfortunately they had wandered into the view that doing the commandments reconciles man to God and justifies mankind to Him (see Galatians 3:10,11).
As if there would be one person (besides Jesus) who can keep all commandments!
Jesus answers simply and directly.
He gets to the heart of all of God's teaching: love (Compare 1 Corinthians 13:1-3).
This is what God wants from us, and where to all His commandments and prohibitions are leading us. He wants to educate people to love, to let them become as He is (Compare 1 John 4:7.8).
Every adult Jew must recite Deuteronomy 6:4-9 in the morning and evening. From this part Jesus quotes verses 4 and 5 (Mark 12:29,30).
He adds the words' and with all your mind. That is, and with the help of all your knowledge, insight and imagination. And there He connects directly to the love for fellow man (Mark 12:31; Also found in the Old Testament: Leviticus 19:18).
A small but important distinction is indicated here, an order and a ranking.
▪︎ First and foremost, we must respond to God's absolute, holy love.
▪︎ Furthermore, and at the same time, we should love our fellow humans just as much as we care about ourselves and like to be treated ourselves. Even if those fellow human beings don't exactly show us love!
The scribe agrees wholeheartedly with Jesus' answer.
He concludes that loving is shown by doing what God wants (Mark 12:32,33; see 1 Samuel 15:22 and Hosea 6:6).
He is open to Jesus' preaching. Thus he is close to God's Kingdom (Mark 12:34). You can enter that Kingdom by believing in Jesus.
Question for self-reflection
▪︎ How do you love your enemies? (Compare Luke 6:27-38)
Prayer suggestion
▪︎ Thank God for his love for you and (through you) for others
Twitter: @SchoemakerHarry
Website 1: https://devotionals.harryschoemaker.nl
Website 2: http://bijbelplaatjes.nl