What should I do unto thee? (2 of 2)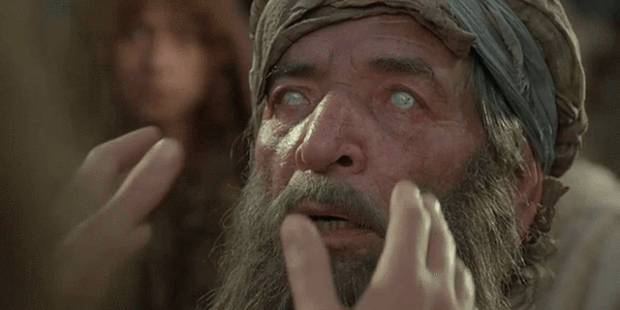 210127 07 –
Mark 10:51 AV
And Jesus answered and said unto him, ‭
What wilt thou that I should do unto thee? ‭
The blind man said unto him,
Lord, that I might receive my sight.‭
Devotional
The history of the blind Bartimaeus is well known to all of us.
It is a story we heard already when we were still young. We heard it at home, or in kindergarten.
This Bartimaeus, as said, was blind.
That was a lot in those days. Because that meant, among other things, that people had to beg along the road to earn a living.
This is also how Bartimaeus sat by the road. He was sitting down, begging, at the road in Jericho. And now the Lord Jesus is going along that road.
When Bartimeus hears that, he cannot keep his mouth shut, because he knows that He is the only One, that can heal him, the Lord Jesus.
However, bystanders try to silence him.
But he doesn't care. His need is so great that he starts crying even louder: Jesus, Thou Son of David! Have mercy on me!
Then what does Jesus do?
Does the Lord Jesus walk on?
Does he not want to hear the plea?
Oh no, the Lord stops and says to him, "What do you want me to do for you?"
To that question the blind man answers: "Rabboni! that I may see".
Bartimaeus got the light back in his eyes.
But that is also how the Lord wants to give you the light too!
Twitter: @SchoemakerHarry
Website 1: https://devotionals.harryschoemaker.nl
Website 2: http://bijbelplaatjes.nl