Don't pray like this! (1)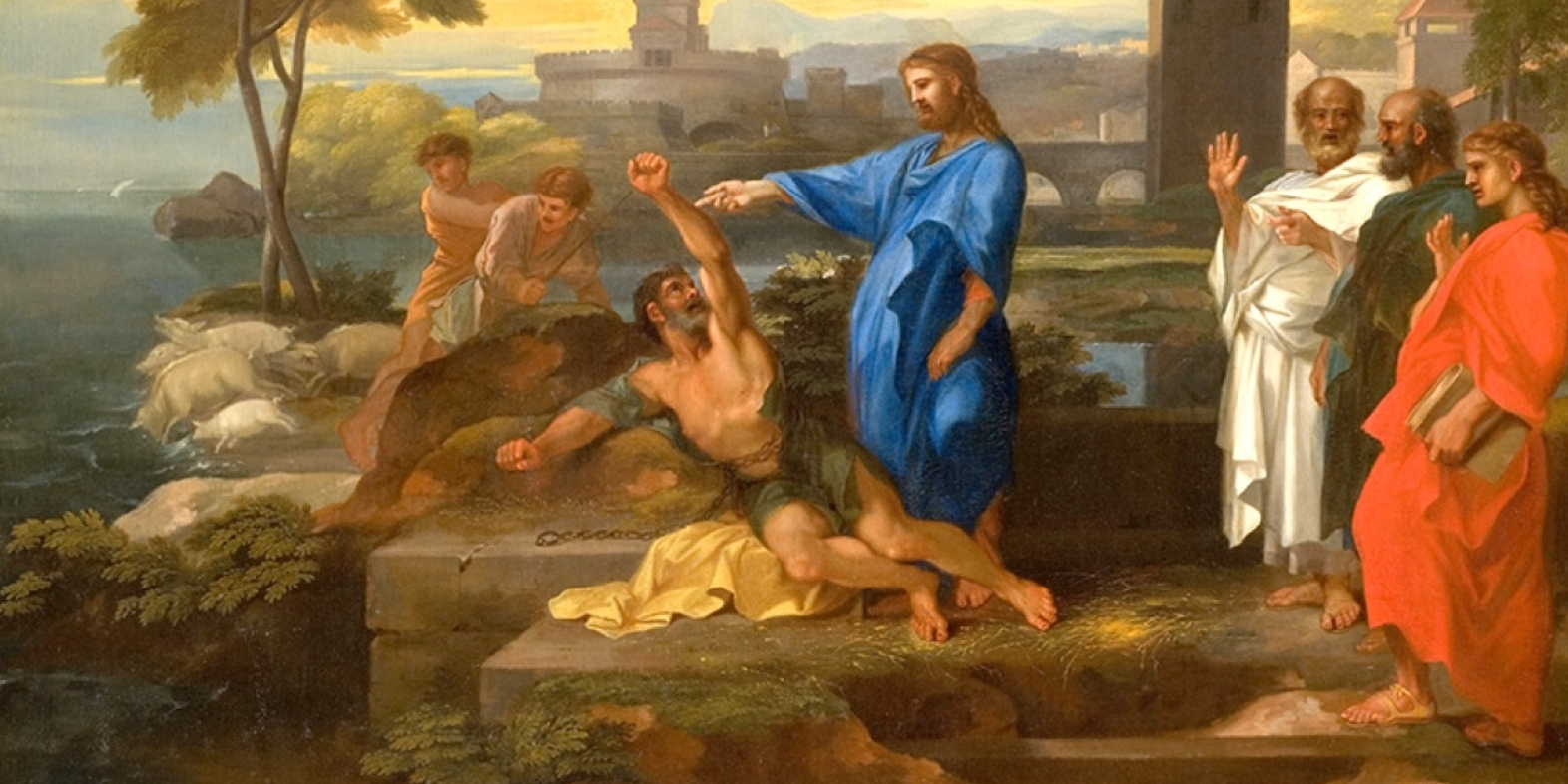 Mark 5:17
And they began¹ to pray² Him
to depart³ out of their coasts⁴.‭
¹) Started to…
²) To beg, to entreat, to beseech‭ Him.
³) To go away‭
⁴) boundaries‭. For a region, district, land, or territory ‭
Other translations:
And they began to beg [Jesus] to leave their neighborhood. [AMP]

And they began to beg Jesus to depart from their region. [ESV]

At first they were in awe, and then they were upset, upset over the drowned pigs. They demanded that Jesus leave and not come back. [MSB]

And they began to pray him to depart out of their coasts. [KJV]

Then the people began to plead with Jesus to leave their region. [NIV]

and the crowd began pleading with Jesus to go away and leave them alone. [NLT]

Then they began to plead with Him to depart from their region. [NKJV]
Some further information:
They began to pray him to depart.
Probably because they feared to suffer more damage, and showing with it, that they rather had the temporary riches of this world, than the Christ and His Gospel.
Were it the owners only of the swine, who now lost their valuable property?
No, for Luke ( Luke 8:37 ) tells us, "Then the whole multitude of the country of the Gadarenes round about besought Him to depart from them; for they were taken with great fear."
The evil spirits had so much influence on the people living there, that they got irritated, and could not suffer His presence.
Yet, they were so impressed by the miracle that they didn't dare to order Him to go away, so they begged Him to go.
And the Christ does not stay where he is not wanted, so He left, and He never visited the country of the Gadarenes again.
Now let us reflect on this
It is a very serious matter that those people who lived there in the land of Gadara asked the Lord Jesus to leave as soon as possible.
But it is also the mark of the natural man that he loves this present world and all that it offers more than the Lord.
And yet … Only He can really make us rich.
But that is a different richness than that which this world gives.
However, many are blinded by only seeing what the world offers.
The riches that only God can give, this possessed person, who has been redeemed by the Lord Jesus from the power of the devils, did receive. He would like to stay with the Savior, but he is instructed to stay in his own country and proclaim the great deeds of the Lord there.
In this way the Lord Jesus still remains with the Gadarenes with his Word and Spirit. What a sign of love this is! Giving them by the testimony of the healed man, an other chance. This, although they wanted the Lord Jesus to leave as soon as possible, because they prefer their pigs over their salvation.
But that healed man proclaims to his countrymen that it is worth losing your pigs if you instead of this worldly riches can receive the Lord.
Have you learned that too?
And… Did you receive Him?
× 0 ×
Twitter: @SchoemakerHarry
Internet: http://harryschoemaker.nl
Website: https://devotionals.harryschoemaker.nl
Facebook Page: https://www.facebook.com/worldwide.ekklesia/
Facebook Group: https://www.facebook.com/groups/302675914424623/