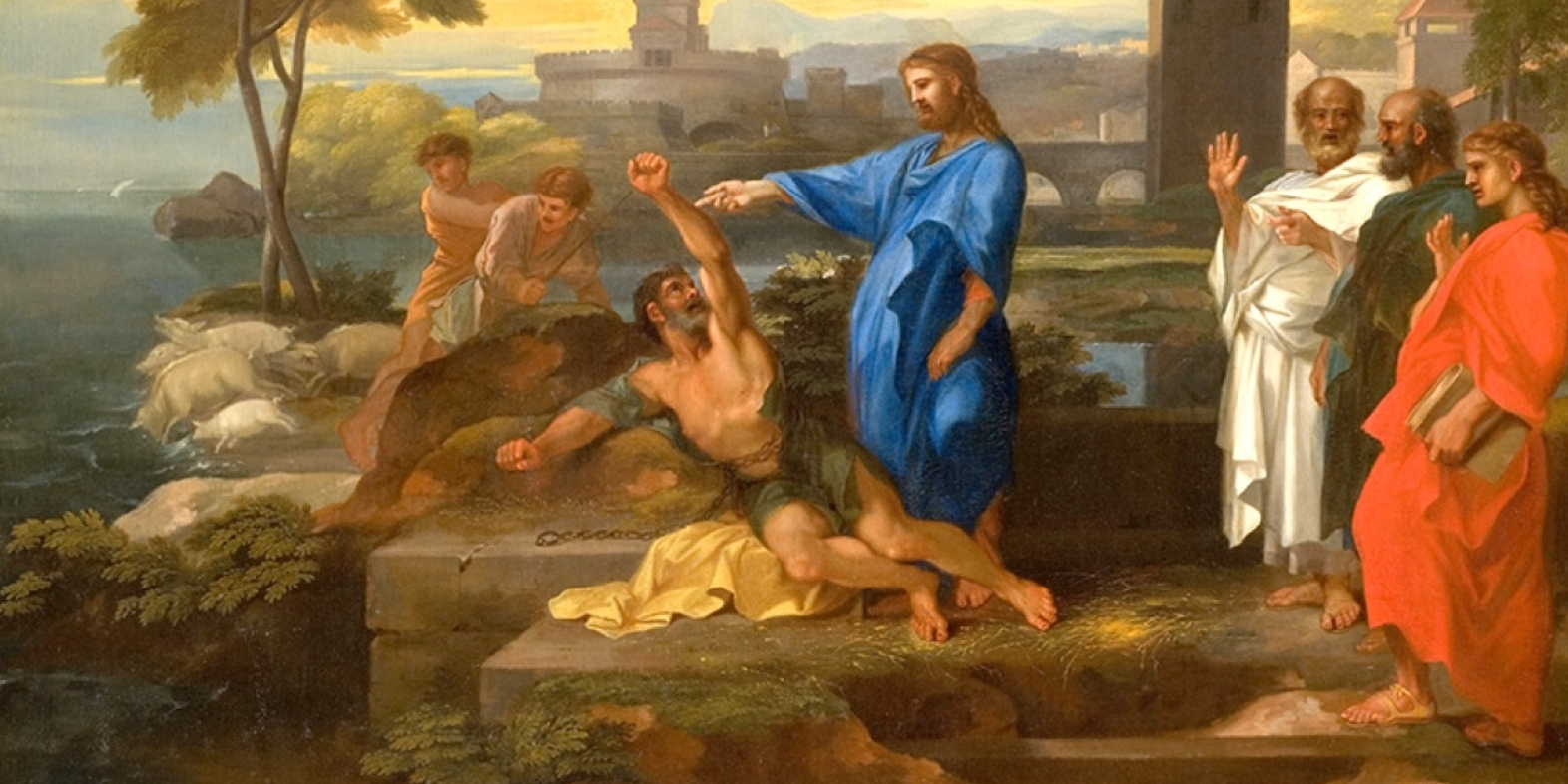 Mark 5:17
And they began to pray him
to depart out of their coasts.‭
Prayer is a commendable matter.
Scripture tells us:
Philippians 4:6 (NKJV)
Be anxious for nothing,
but in everything by prayer and supplication,
with thanksgiving,
let your requests be made known to God;
(Have no cares; but in everything with prayer and praise put your requests before God.)
However, there are also terrible prayers. Here we think with shudder on phrases (for some a filler for when they are angry) in which they ask as in a prayer for their own eternal destruction.
The prayer that arose here among the Gadarenes is no less dreadful, for here is prayed that the Lord should depart out of their territory.
Involuntarily we wonder how such a thing is possible after they have seen one of His most glorious miracles in the healing of a person,
• who was incurably insane for them,
• who was possessed by a legion of demons,
• who could no longer be controlled by them.
The answer to this question is obvious.
That healing had cost them a herd of swine.
Now it appears that the inhabitants of this area value the possession of a herd of pigs, more than the healing of this man, who, who knows for how long, lived in the misery inflicted on Him by the demons.
Christ's coming brings peace and joy.
But He also asks something in return.
He says,
▪︎ that we must leave the world,
▪︎ that we must kill our old nature,
▪︎ and that we must follow Him.
This is a difficult task for the natural heart
This is a daunting task for those who enjoy what the world and sin offers them.
Many would rather be rich with the devil, and the pleasures this world offers them, than now possibly be outwardly poor with the Christ.
This is the folly of the natural man!
Have you already got rid of it?
× 0 ×
Twitter: @SchoemakerHarry
Internet: http://harryschoemaker.nl
Website: https://devotionals.harryschoemaker.nl
Facebook Page: https://www.facebook.com/worldwide.ekklesia/
Facebook Group: https://www.facebook.com/groups/302675914424623/