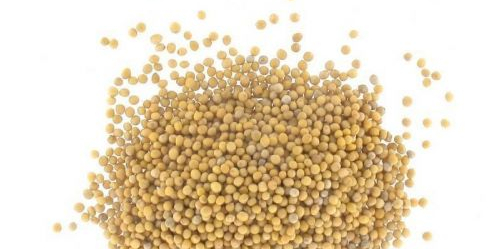 Mark 4:30-34
³⁰And He said, "How shall we picture the kingdom of God, or by what parable shall we present it?
³¹It is like a mustard seed, which, when sown upon the soil, though it is smaller than all the seeds that are upon the soil, ³²yet when it is sown, it grows up and becomes larger than all the garden plants and forms large branches; so that the birds of the air can nest under its shade."
³³With many such parables He was speaking the word to them, so far as they were able to hear it; ³⁴and He did not speak to them without a parable; but He was explaining everything privately to His own disciples.
Let us reflect on this
A farmer has sown. But what does it do? For a while he does not see any change. He has sown, but the field is still black. Isn't it the same with us working in the Kingdom of God? What do we see of it?
To save his disciples and us from misunderstanding and disappointment, Jesus gives here even more insight into God's way of working. After sowing, there is the secret of growing and flowering without having to do anything about it (Mark 4:26-28; Compare 1 Corinthians 3:7).
Then there should be no fiddling or impatient checking. Everything is growing towards completion. There will come a day when the time is right to reap (Mark 4:29).
So it is with the Kingdom of God. The Lord has patience with people for a lifetime. And the world also keeps waiting for the end. Then there is the full harvest for all who have responded to God's Word (Revelation 21:1-8).
The farmer knows what is going to happen, even if he doesn't see it yet. Without this "belief" he could not be a farmer. We, as Jesus' disciples, also need such kind of faith.
The mustard seed is very small, there are about 750 in one gram. It seems ridiculous to expect anything from that. But it ends up big: it does become a shrub of 2 to 3 meters. Who could have ever thought that! Only those who know that big shrub can look at that tiny seed with great anticipation. The unimpressive beginning of the Kingdom of God could easily deceive us into disappointment.
But we may believe that once this Kingdom will one day take the place of all other kingdoms. All nations will be represented in it (Mark 4:30-32 – The birds, from Mark 4:32, represent the nations; compare Ezekiel 31:6).
Jesus speaks again and again in parables.
He wants to challenge outsiders to become disciples too, that is: pupils, to become His. You really have to give attention, and be willing (wanting) to understand His message. Whoever is a student, and is educated by Him, is further formed by Him, to live as His disciple (Mark 4:33,34).
You also keep learning from Him, don't you?
Prayer suggestion:
▪︎ Ask the Lord to strengthen your weak faith.
× 0 ×
Twitter: @SchoemakerHarry
Internet: http://harryschoemaker.nl
Website: https://devotionals.harryschoemaker.nl
Facebook Page: https://www.facebook.com/worldwide.ekklesia/
Facebook Group: https://www.facebook.com/groups/302675914424623/