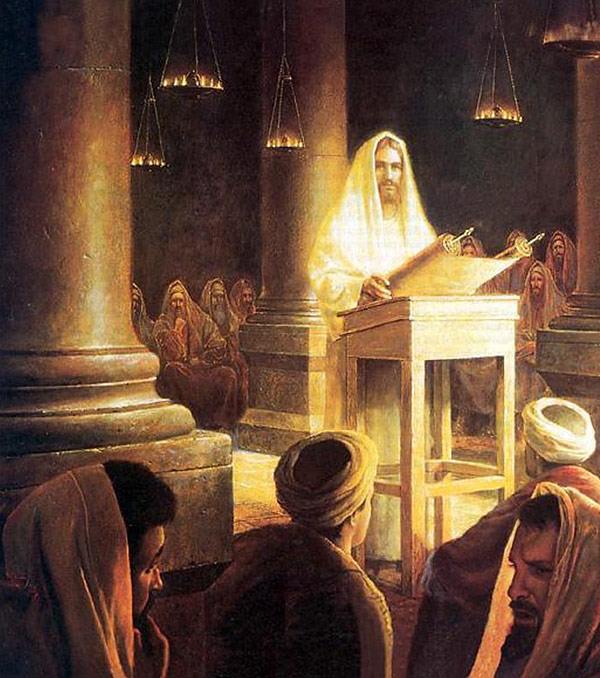 Mark 1:23-24 NASB
²³Just then there was a man in their synagogue with an unclean spirit; and he cried out, ²⁴saying, "What business do we have with each other, Jesus of Nazareth? Have You come to destroy us? I know who You are — the Holy One of God!"
Matthew 8:29
And they cried out, saying, "What business do we have with each other, Son of God? Have You come here to torment us before the time?"
Devotional
It is painful that, throughout the ages, those who call themselves believers have often faced the problem of what exactly to think of Jesus.
The Pharisees and scribes could not agree.
But even theologians, down to our time, have a hard time with it.
They brooded and fretted over and over with the question, "How are we to regard Jesus of Nazareth? As Son of God or Son of man?"
The Bible says emphatically that the natural or unspiritual man does not understand the things of the Spirit (1 Corinthians 2:14).
Through much study we can be promoted to theologians, but that does not make us spiritual people. You only become that by being born again.
People who are born of the Spirit are spiritual (John 3:6).
Such people have no problem with this theological question at all, for they know Him who gave them birth again and that is enough for them!
There are also other people who know Him well!
These are people who have not come to spiritual life through the Holy Spirit, but through Satan. Those are the devil possessed.
It may be strange to many people, but today it is just as it was in Jesus' day.
You can make unspiritual people believe anything in the religious field.
The demon-possessed know very clearly how to distinguish between religion and the reality of Christ.
Where Jesus, according to His promise (Matthew 18:20), is in the midst of the believers, there His own exult, but the demon-possessed cannot hold out. They flee away, or let Him deliver them from the darkness!
□ ■ □
Read more of these messages at: https://devotionals.harryschoemaker.nl
Download your Bible pictures from: http://bijbelplaatjes.nl
Follow me on Twitter: @schoemakerharry
Email: devotionals@harryschoemaker.nl