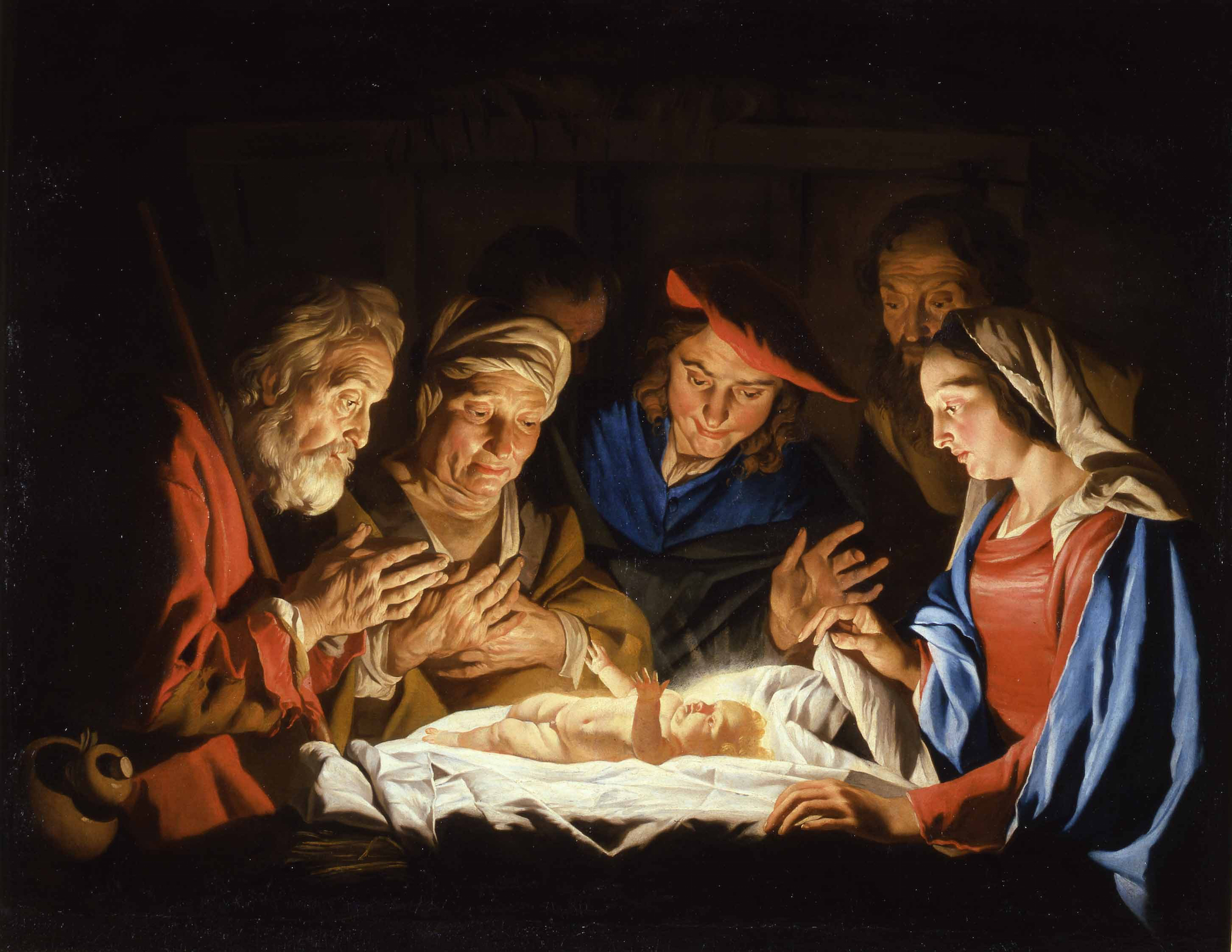 Luke 2:20 NASB
The shepherds went back,
glorifying and praising God
for all that they had heard and seen.
Think back for a moment, when Christmas was over, and you had gone back to work, as long as you had no days off, had the Christmas party left something with you, other than just a full stomach and the memory of a lot of fun?
I read here from those shepherds that they could not keep silent about what they had seen and heard.
▪︎ How was that with you? And how is that with you right now? Can you keep silent of what God did for you?
▪︎ Did you actually meet the Savior? Do you really realize what great miracle it actually is that God gave His Son to save you?
They had seen and heard the angel (= messenger), and they had seen the Savior with their own eyes.
▪︎ In your church too, if it was right, there was a messenger who preached the glorious Gospel to you.
▪︎ How did that affect you? Or didn't it affect you any further than some temporary emotions?
▪︎ And what is left of that?
▪︎ Or has it started to grow, as it really should be, and has it only increased?
They had understood that the Lord had fulfilled His promise gloriously.
They could not be silent about that.
▪︎ How is this with you? Did you understand?
▪︎ Have you understood it so well that you cannot keep silent about it? Or are you still so cold, or lukewarm that you don't even want to share a Gospel message on social media?
They magnified the Lord because of His unspeakable gift.
▪︎ And how about you?
Anyone who has come to know this Child as his or her Savior, like the shepherds, will have no choice but to worship and praise the Lord. Maybe you had that in the first days after you turned to Christ, but you lost your first love, and became lukewarm?
How wonderful would it be if the Lord was magnified, not only at Christmas, but also afterwards!
▪︎ How great would it be if there was no silence among us.
▪︎ How wonderful would it be if the Lord touched our hearts and our tongues so that we would all open our mouths.
The shepherds returned to their sheep and praised and thanked God for everything they had seen and heard.
▪︎ Have you also come to know Him as your Savior?
▪︎ And did you also experience, just like these shepherds, that you could do nothing but worship, and praise the Lord?
▪︎ And how is that now?
When that first love has cooled, or may have died down, then remember what Jesus said to the Laodicean congregation.
Revelation 3:15-16 NASB
I know your deeds,
that you are neither cold nor hot;
I wish that you were cold or hot.
So because you are lukewarm,
and neither hot nor cold,
I will spit you out of My mouth.
Revelation 3:19‭-‬22 NASB
Those whom I love,
I reprove and discipline;
therefore be zealous and repent.
Behold, I stand at the door and knock;
if anyone hears My voice and opens the door,
I will come in to him and will dine with him,
and he with Me.
He who overcomes,
I will grant to him to sit down
with Me on My throne,
as I also overcame
and sat down with My Father on His throne.
He who has an ear,
let him hear what the Spirit says to the churches.
~~~~~
Internet: http://harryschoemaker.nl
~
ENGLISH
Facebook: https://www.facebook.com/worldwide.ekklesia/
Twitter: @SchoemakerHarry
Website: https://devotionals.harryschoemaker.nl
~
NEDERLANDS
Facebook: https://www.facebook.com/wereldwijde.ekklesia/
Twitter: Twitter: @SchoemakerHarry
Website: https://overdenkingen.harryschoemaker.nl
About Author