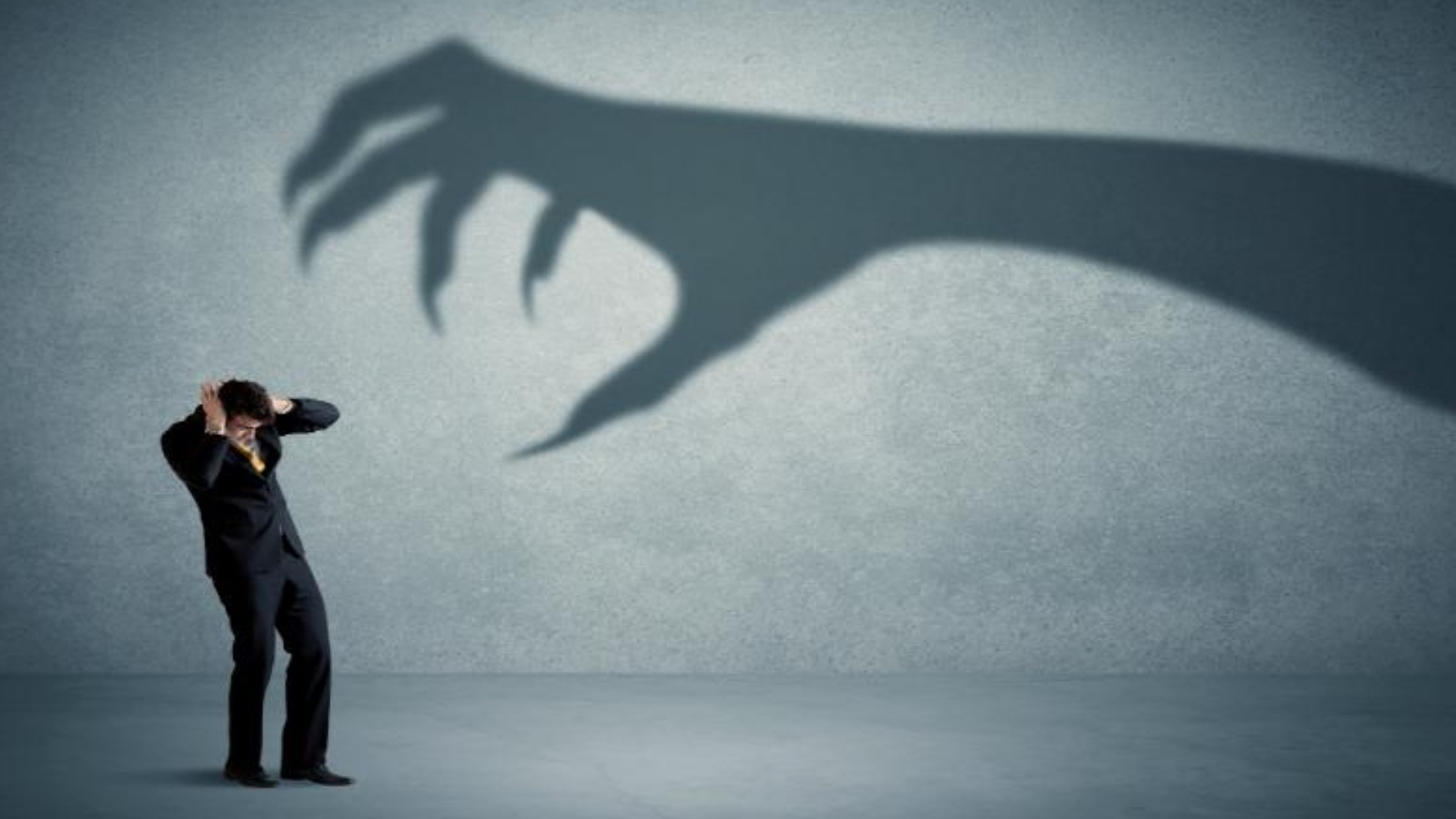 Psalms 3:6-8
⁶I will not be afraid of ten thousands of people
Who have set themselves against me round about.
⁷Arise, O Lord; save me, O my God!
For You have smitten all my enemies on the cheek;
You have shattered the teeth of the wicked.
⁸Salvation belongs to the Lord;
Your blessing be upon Your people!
Even if 10,000 enemies are all around you, trying to attack you, you need not to be afraid of them. Your Lord will stand up! Your God, will save you from your enemies! He will hit all your enemies in the face, and break the teeth of those bad people. Know that it is the Lord, Who saves you. He blesses His people.
When the enemy keeps scaring you, whether it is through persons, through circumstances, or like today through a virus; the Bible tells you 365 times "Don't be afraid". That is an encouragement for every day of the year.
They try to get you scared? It is now time for you to scare them!
Read the opening scripture again, and keep meditating on it, in order to arm yourself against fear.
David knew His God to be greater and mightier than his enemies, so he was not afraid.
How about you? Do you also know your God to be greater and mightier than any enemy can ever be?
God always showed up to smite David's enemies on the cheekbone, and break their teeth.
How about you? Have you also experienced that God proved Himself to be a great helper to you, when you needed Him?
▪︎ If so, why should you be afraid today? You know that He will never leave you, nor forsake you!
▪︎ If not yet, one time must be the first time, so you too may testify how great your God has shown Himself to be for you!
Dear friend, if you are afraid of a particular enemy in your life, I want you to remember that you are delivered, you were set free from all the powers of darkness since Jesus died for you, and since you followed Him.
As a follower of the Christ, you may know that your enemies are God's enemies, and He will not allow them to destroy you.
Have confidence in God, and He will deal with your enemies, whether they are people or circumstances.
Remember that God has given you authority over your enemy, so never be afraid of them.
Luke 10:19
Behold, I have given you authority …
over all the power of the enemy,
and nothing will injure you.
Romans 8:37
In all these things
we are more than conquerors
through him that loved us.‭
Prayer suggestions:
Ask God to strengthen your faith, and help you in overcoming your fears.
Thank God for helping you to overcome your fears.
~~~~~
Internet: http://harryschoemaker.nl
~
ENGLISH
Facebook: https://www.facebook.com/worldwide.ekklesia/
Twitter: @SchoemakerHarry
Website: https://devotionals.harryschoemaker.nl
~
NEDERLANDS
Facebook: https://www.facebook.com/wereldwijde.ekklesia/
Twitter: Twitter: @SchoemakerHarry
Website: https://overdenkingen.harryschoemaker.nl
About Author