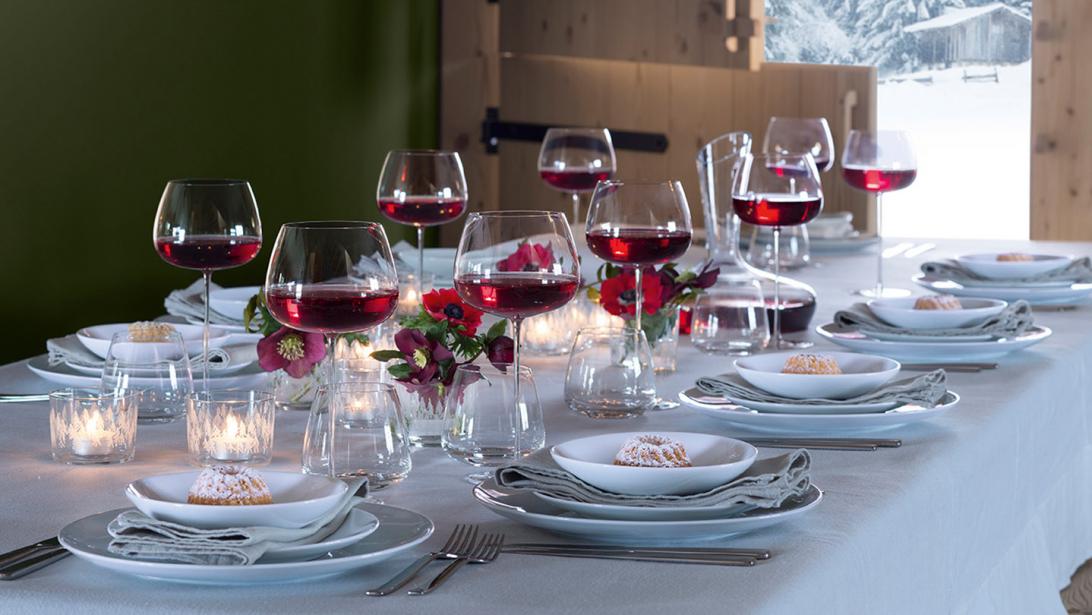 Matthew 22:1-14
In these two verses we see the commission the king gave to the servants, to invite OTHER GUESTS.
⁹ 'Go therefore to the main highways, and as many as you find there, invite to the wedding feast.' ¹⁰Those slaves went out into the streets and gathered together all they found, both evil and good; and the wedding hall was filled with dinner guests.
A short sidekick.
It doesn't add anything to the meaning of the parable, but there was a question about the use of the words 'slave' or 'servant'.
The word 'servants' or 'slaves' (depending on the Bible translation you use) is translated from the Greek word ‭δοῦλος‭ doulos (pronounced as: ‭doo'–los‭)
The meaning of this word is: slave, bondman, man of servile condition‭.
‭‭Metaphorically:
• One who gives himself up to another's will,
• Those who are devoted to another, to the level of where they disregard their own interests‭, hence a servant, or attendant‭
• Those whose service is used by Christ in extending and advancing his cause among men‭.
In the Amplified Version it is translated with servant (120x), bond (6x), and bondman (1x)
‭In other Bible translations it is also rendered as slave, which is also correct.
When translating to, or from an other language, you may win or loose something in the translation.
Per example:
▪︎ English and Dutch have only 1 word for "love", but the Greek language has 4 words for it, describing the different kinds of love.
▪︎ English and Dutch have only 1 word for snow, where the Inuit have dozens of words for it, describing the different kinds of snow.
Back to our theme.
Matthew 10:5 – These twelve Jesus sent out after instructing them: "Do NOT go in the way of the GENTILES, and do NOT enter any city of the SAMARITANS.
It was ONLY FOR THE JEWS, but those who were first invited had refused, so now the servants went out into the streets to gather ALL THEY FOUND, to fill the wedding hall with dinner guests.
Thus by the fall of the Jews, salvation has come to the Gentiles.
Romans 11:11-12
¹¹I say then, they did not stumble so as to fall, did they? May it never be! But by their transgression, salvation has come to the Gentiles, to make them jealous. ¹²Now if their transgression is riches for the world and their failure is riches for the Gentiles, HOW MUCH MORE will their fulfillment be!
Ephesians 3:6-8
⁶The Gentiles are FELLOW HEIRS and FELLOW MEMBERS of the body, and FELLOW PARTAKERS of the promise in Christ Jesus through the gospel, ⁷of which I was made a minister, according to the gift of God's grace which was given to me according to the working of His power. ⁸To me, the very least of all saints, this grace was given, to preach to the Gentiles the unfathomable riches of Christ.
Christ will have a kingdom in the world, though many REJECT the grace, and RESIST the power, of that kingdom.
The Jews had notice of the gospel, long before, and expected the Messiah and his kingdom, but to the Gentiles it was all new, something where they had never heard of before.
Acts 17:19-20
¹⁹And they took him and brought him to the Areopagus, saying, "May we know what this NEW TEACHING is which you are proclaiming? ²⁰For you are bringing some STRANGE THINGS to our ears; so WE WANT TO KNOW what these things mean."
And, consequently, what they could not conceive of as belonging to them.
Isaiah 65:1-2
¹I permitted Myself to be SOUGHT by those who did not ask for Me; I permitted Myself to be FOUND by those who did not seek Me. I said, 'Here am I, here am I,' To a nation which did NOT call on My name. ²I have spread out My hands all day long to a rebellious people, Who walk in the way which is not good, FOLLOWING THEIR OWN THOUGHTS,
The call the servants had to do was now universal and undistinguishing. "Go, and INVITE AS MANY AS YOU FIND". The highways are public places, and there Wisdom cries…
Proverbs 1:20-26
²⁰Wisdom shouts in the street, She lifts her voice in the square; ²¹At the head of the noisy streets she cries out; At the entrance of the gates in the city she utters her sayings: ²²How long, O naive ones, will you love being simpleminded? And scoffers delight themselves in scoffing And fools hate knowledge? ²³Turn to my reproof, Behold, I will pour out my spirit on you; I WILL MAKE MY WORDS KNOWN TO YOU. ²⁴Because I CALLED and YOU REFUSED, I stretched out my hand and NO ONE PAID ATTENTION; ²⁵And you NEGLECTED all my counsel And DID NOT WANT my reproof; ²⁶I will also laugh at your calamity; I will mock when your dread comes.
Ask them that go by the way, ASK ANYBODY, high and low, rich and poor, bond and free, young and old, Jew and Gentile tell them all, that THEY ARE WELCOME to gospel-privileges, upon gospel-terms, WHOEVER WILL, LET HIM COME, WITHOUT EXCEPTION.
This second invitation was successful, if some were not willing to come, others would. Today is it exactly the same if some are not willing to come, others will.
They gathered together ALL, as many as they found. The servants obeyed their orders. And so I want to obey too, and INVITE ALL WHO ARE WILLING to come.
Paul, though sorrowing for the Jews, yet magnifies his office as Apostle of the Gentiles. They gathered together ALL. The design of the gospel is to gather souls together not just the nation of the Jews, but ALL.
John 11:51-53
⁵¹Now he did not say this on his own initiative, but being high priest that year, he prophesied that JESUS WAS GOING TO DIE FOR THE NATION, ⁵²and not for the nation ONLY, but in order that He might also gather together into one the children of God who are scattered abroad. ⁵³So from that day on they planned together to kill Him.
The other sheep that were not of that fold where jesus spoke about in John 10:16 were to be gathered into ONE BODY, ONE FAMILY – I have other sheep, which are not of this fold; I must bring them also, and THEY WILL HEAR MY VOICE; and they will become ONE FLOCK
The servants gathered together ALL to the wedding feast, to pay their RESPECT TO CHRIST, and to PARTAKE of the privileges of the new covenant.
Are you coming too?
To be continued.