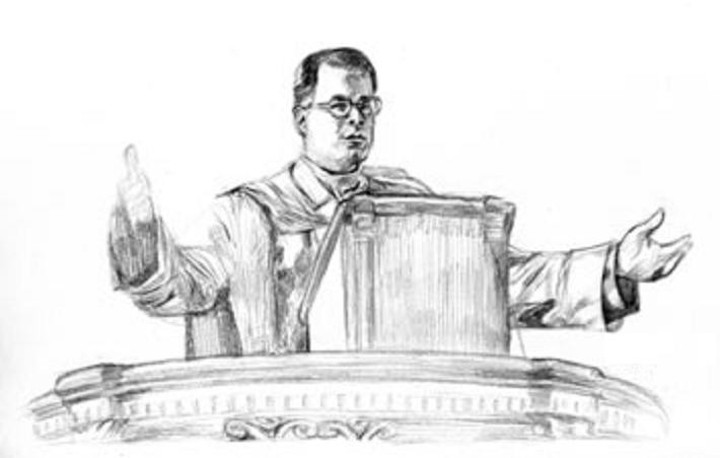 Are you, like Paul was ready to go to Rome, ready to share the Gospel with those around you?
Paul wrote in Romans 1:15-18 (KJV)
¹⁵So, AS MUCH AS IN ME is, I am READY to preach the gospel to you that are at Rome also. ¹⁶For I am NOT ASHAMED of the gospel of Christ: for it is the POWER OF GOD unto SALVATION to EVERY ONE that believeth; to the Jew first, and also to the Greek. ¹⁷For therein is the RIGHTEOUSNESS OF GOD revealed from faith to faith: as it is written, The just shall LIVE BY FAITH. ¹⁸For the WRATH OF GOD is revealed from heaven AGAINST ALL UNGODLINESS and UNRIGHTEOUSNESS of men, who hold the truth in unrighteousness
Can you say this with Paul?
I am ready, and have the desire, as far as possible for me, to give the knowledge of the good news to those around me.
I can do so, for I have no feelings of shame about the good news, because it is the power of God, giving salvation to everyone who has faith.
I know that in this good news, is the revelation of the righteousness of God, and also a revelation of the wrath of God, from heaven against all the wrongdoing and evil thoughts of men, who keep down what is true, by wrongdoing.
At times I'm literally crying, when I think of the millions who are knowingly and willingly reject the messages I'm sending to them. Considering them, to be the stupid ideas of an old senile man.
But also then, although it hurts terribly, I have to be obedient and leave them on their own. Thousands will, starting this week, not hear me anymore. And most will now be happy because of that, but the day will come soon that they will wish to hear it once more, but they will not be able too.
Mark 6:11 — Any place that does NOT RECEIVE you or LISTEN to you, as you GO OUT FROM THERE, shake the dust off the soles of your feet for a testimony against them."
Matthew 10:23 — But whenever they PERSECUTE you in one city, FLEE TO THE NEXT; for truly I say to you, YOU WILL NOT FINISH going through the cities of Israel until the Son of Man comes.
It is so depressing, to see people running away from their eternal salvation towards hell, and eternal destruction. Still they do.
Although the Kingdom of God is brought to them within reach, they run as fast as their little sinful feet can carry them towards hellfire.
When you talk to others about the Gospel, you will experience too that they will cast you aside, and ignore you, but don't let this discourage you.
Leave them and go to them who are willing to listen.
Though our lights may be very small, know that wherever there is light, how little it may be, there is no darkness. For darkness is just the absence of light.
‭
About Author