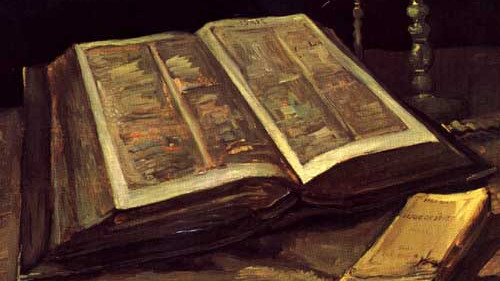 Paul wrote a number of letters to co-workers:
– the first and second letter to Timothy
– the letter to Titus
– the letter to Filemon.
There is also a long letter of which it is not certain by whom it was written. It is named after the people to whom it is written:
– the letter to the Hebrews.
Hebrews is another name for the Jews. The letter was written to Jews who had become Christians, but who still wanted to return to the customs of the Jewish people.
Then there are a number of letters that are named after the writers. Those are:
– the first and second letter from Peter
– the first, second and third letter from John. (This is the same John who also wrote the gospel about Jesus.)
– the letter from James
– the letter from Jude. (This is NOT the same Jude who betrayed Jesus.)
The last book of the Bible is also written by John. In that book he tells how he sees Jesus long after Jesus went to heaven.
Jesus shows him things about things that have been, things that are happening at that moment, and things that still have to happen, some at the end of time.
Because the book reveals hidden things to John, makes them public, it is called:
– The Revelation of John.
This was the last message in the series "THE BIBLE"
About Author