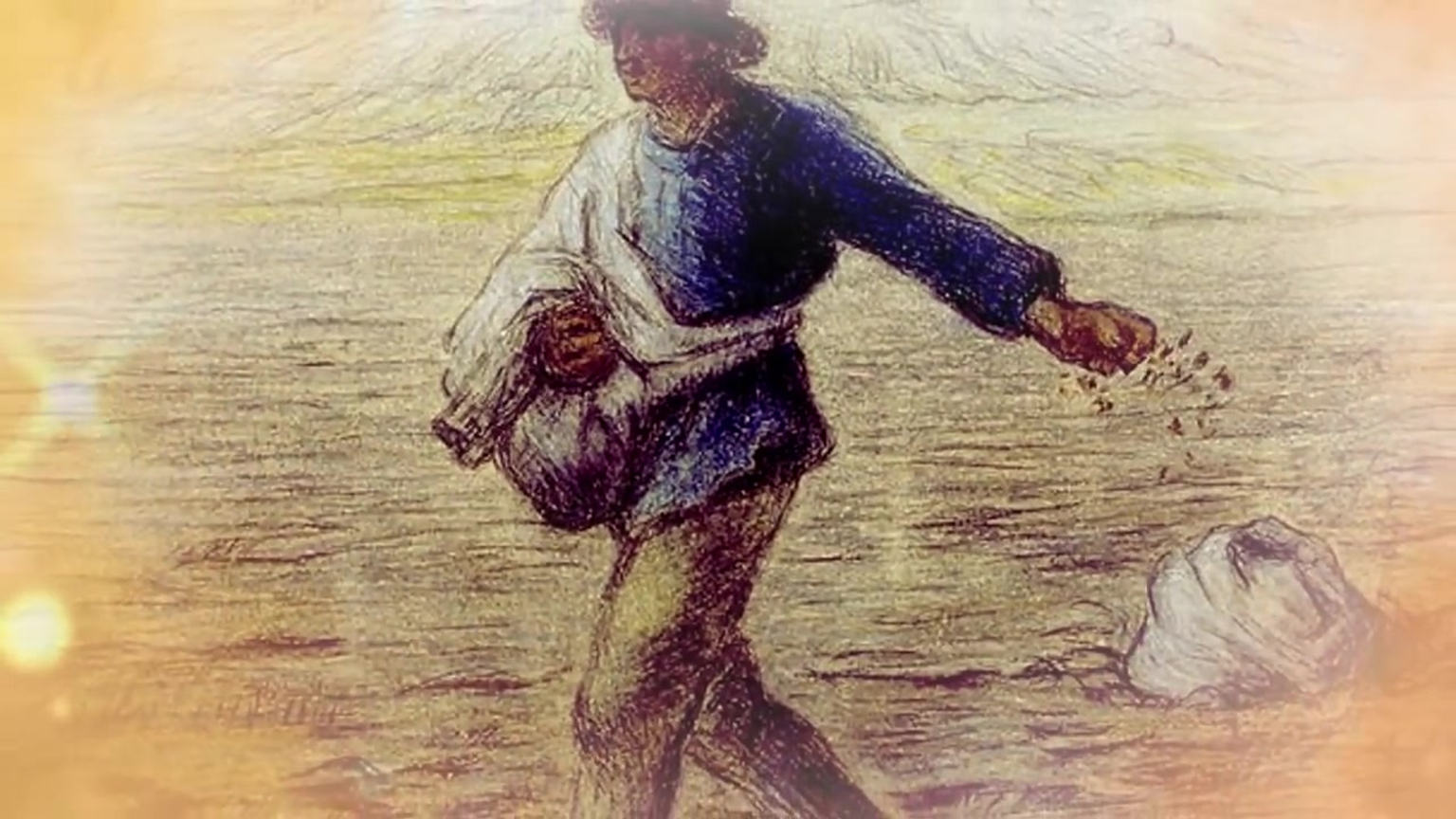 Matthew 13:3
And he spake many things unto them
in parables, saying,
Behold, a sower went forth to sow
Devotional
Behold a sower went out to sow.
There goes the sower. He walks over the field with a calm step. Each time, his hand grabs into the full seed pouch and throws the seed in front of him in a semi-arc from right to left.
He casts the seed so abundantly that even some of it falls on the road by the field.
He also does not skip the stony places.
Even where the plowed earth is still full of tough thorns, he throws with a generous hand.
A sower went out…that is, first of all, the Lord Jesus Himself.
But then also all the preachers of the Gospel.
The pastors in the church, the missionaries, the evangelists.
Also the teachers ор school who tell from the Word.
Also the parents and grandparents who pass on the Word in a simple way to children and grandchildren are sowers.
And you understand all… the seed is the Word of God, the message of free grace, the sounding of that one Name, given under heaven for the salvation of sinners.
There is life in that Word as there is germination in the seed.
How long and how much has already been sown in our lives of that good Word of God?
Did the seed bear fruit yet? Did it work out faith, sanctification, life according to God's commandment in you?
Let's check out the field of our heart.
□ ■ □
Read more of these messages at: https://devotionals.harryschoemaker.nl
Download your Bible pictures from: http://bijbelplaatjes.nl
Follow me on Twitter: @schoemakerharry
Email: devotionals@harryschoemaker.nl