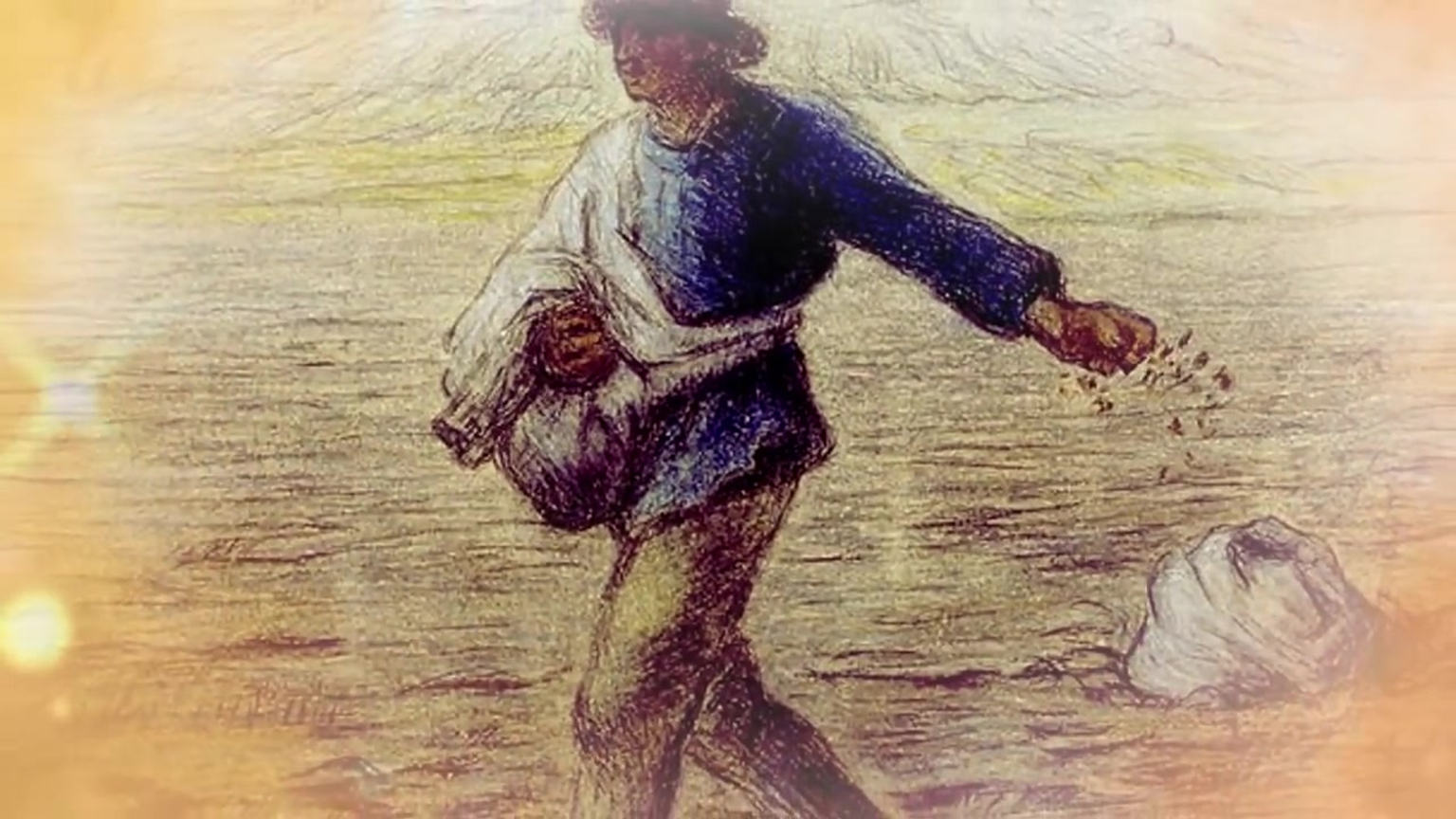 Matthew 13:3
And he spake many things unto them
in parables, saying,
Behold, a sower went forth to sow
Devotional
He spoke to them many things in parables.
The Orientals like to speak through parables.
An image from everyday life carries a deeper meaning in a parable.
The Lord Jesus also spoke in parables. In the near future we would like to consider a few parabels. Listening to the parables from the Bible we will find that they are full of Life and Light.
Do not forget to pray that the Lord will lead us into the mysteries, so that we may (re)discover the Light for our personal life.
Secrets…
For a long time the Lord Jesus has openly stated that the Kingdom of Heaven has come in His Person.
He has made that clear not only in words, but also in miracles.
However, he finds little faith.
That is why He is now going to speak in parables.
The mysteries of the Kingdom are thus concealed from the unbelievers and, on the other hand, revealed from the believers.
A good listener only needs half a word!
This does not alter the fact that the parables require explanation.
Christ Himself takes care of that.
He explained everything to His disciples in particular (Mark 4:34).
We too need to be taught by the great Teacher of righteousness.
Read more of these messages at: https://devotionals.harryschoemaker.nl
Download your Bible pictures from: http://bijbelplaatjes.nl
Follow me on Twitter: @schoemakerharry
Email: devotionals@harryschoemaker.nl