Jesus' tribute to John 1/2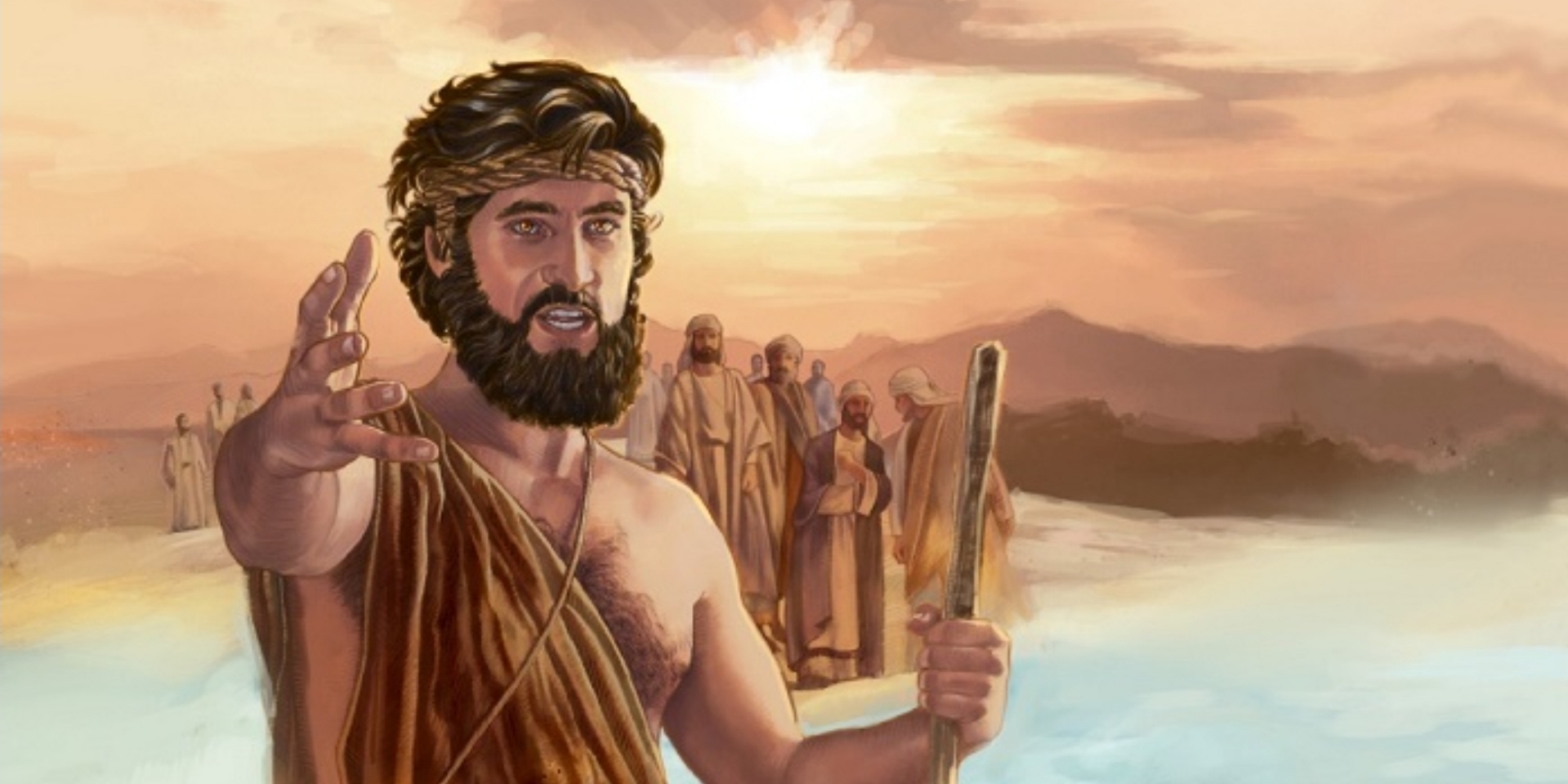 220425 4 – Matthew 11:7-15
Matthew 11:7-15
⁷As these men were going away, Jesus began to speak to the crowds about John, "What did you go out into the wilderness to see? A reed shaken by the wind?
⁸But what did you go out to see? A man dressed in soft clothing? Those who wear soft clothing are in kings' palaces!
⁹But what did you go out to see? A prophet? Yes, I tell you, and one who is more than a prophet.
¹⁰This is the one about whom it is written, 'Behold, I send My messenger ahead of You, Who will prepare Your way before You.'
¹¹Truly I say to you, among those born of women there has not arisen anyone greater than John the Baptist! Yet the one who is least in the kingdom of heaven is greater than he.
¹²From the days of John the Baptist until now the kingdom of heaven suffers violence, and violent men take it by force.
¹³For all the prophets and the Law prophesied until John.
¹⁴And if you are willing to accept it, John himself is Elijah who was to come.
¹⁵He who has ears to hear, let him hear.
Devotional
After John the Baptist's disciples leave, Jesus teaches those around Him an important lesson.
He takes them back to the time when John performed in the desert.
Why did they go to him? It was not because he was little (Matthew 11:7). No of course not. People don't go into the desert for that.
Yet it was also not to marvel at a mighty and rich person (Matthew 11:8), because John did not look like that at all.
They went to see a prophet. Someone who made their hearts happy with the message that the Kingdom of God is near.
John had awakened in them a great desire for God's rule.
They felt it: great things are going to happen here!
Yes, it is, Jesus says.
Great things have happened. John was a great prophet, even more so: he was the fulfillment of a prophecy, preparing the way of which Malachi spoke (Matthew 11:9,10; Malachi 3:1a).
Great things have happened since John's appearance in the desert: God's Kingdom breaks its way with power'.
John the Baptist was a very great one, equal to Elijah.
Yet the smallest in God's Kingdom is greater than he (Matthew 11:11).
John is the last of the old days, his job was to announce that the King was coming.
When He was there, John had to make room.
He never experienced the cross and resurrection of Jesus (Matthew 14:1-12).
Although our life does not bring about nearly as much as the life of John, we are people who, to our surprise, receive great grace.
You no longer need to look forward with eager anticipation to a coming Kingdom. By faith in Jesus you may participate in God's Kingdom!
Prayer Suggestion
Pray that God will show the whole world His mighty Kingdom.
□ ■ □
Read more of these messages at: https://devotionals.harryschoemaker.nl
Download your Bible pictures from: http://bijbelplaatjes.nl
Follow me on Twitter: @schoemakerharry
Email: devotionals@harryschoemaker.nl