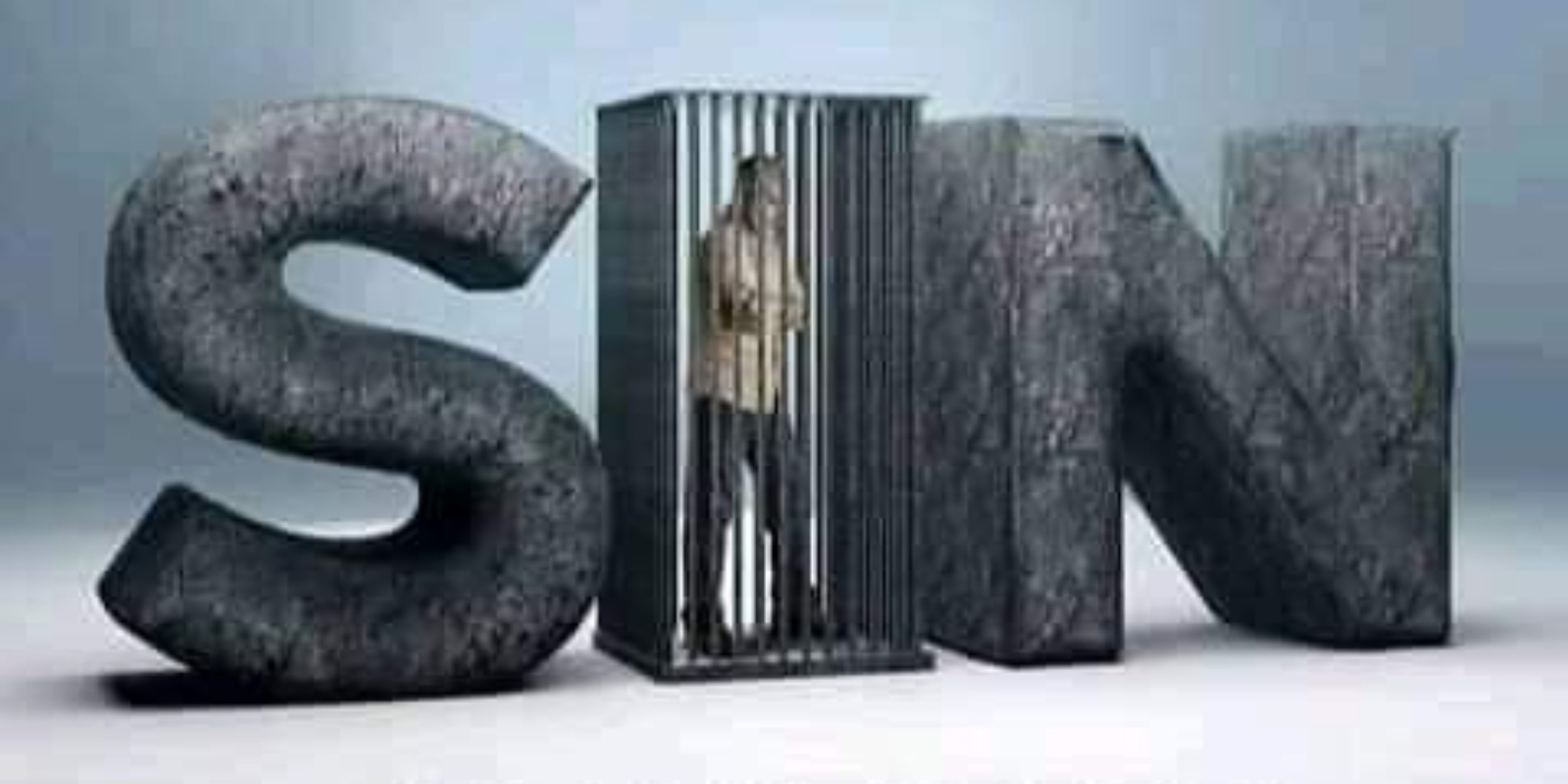 Facebook gives today extra attention to pride, and with it ofcourse to homosexuality, lesbianism, transgenders, etc.
Where Facebook (and other social media like Twitter, YouTube, etc.) goes to long lengths to delete groups, pages, and messages that are calling people to repentance, they facilitate, sponsor, support, and give extra attention to everything that goes against God's word.
In Mark 7 we can read that Jesus mentions pride as one of the evil things that come from the heart of man, and are defiling the people.
Mark 7:14-23 NASB
¹⁴After He called the crowd to Him again, He began saying to them, "Listen to Me, all of you, and understand: ¹⁵there is nothing outside the person which can defile him if it goes into him; but the things which come out of the person are what defile the person" (Late manuscripts add, as verse 16: If anyone has ears to hear, let him hear.)
¹⁷And when He [later] entered a house, away from the crowd, His disciples asked Him about the parable. ¹⁸And He *said to them, "Are you so lacking in understanding as well? Do you not understand that whatever goes into the person from outside cannot defile him, ¹⁹because it does not go into his heart, but into his stomach, and is eliminated? (Literally: goes out into the latrine)" (Thereby He declared all foods clean.) 
²⁰And He was saying, "That which comes out of the person, that [is what] defiles the person. ²¹For from within, out of the hearts (literally: heart) of people, come the evil thoughts, [acts of] sexual immorality, thefts, murders, [acts of] adultery, ²²deeds of greed, wickedness, deceit, indecent behavior, envy (Literally: an evil eye), slander, pride (Or arrogance),  [and] foolishness.
²³All these evil things come from within and defile the person."
In Luke 1 we read in Mary's song about the scattering of those who are proud in the thoughts of their hearts.
⁵⁰And His mercy is to generation [ae]after generation toward those who fear Him.
⁵¹He has done mighty (Literally: might) deeds with His arm; He has scattered those who were proud in the thoughts (Literally: thought, attitude) of their hearts.
⁵²He has brought down rulers from their thrones, and has exalted those who were humble.
And in Romans 1 we read that God gave them up to a depraved mind, because they did not want to acknowledge God, so they are already carrying the curse of God's judgment in their bodies.
They need to be warned but Facebook will delete the warnings and approve of those who practice these things.
²⁸And just as they did not see fit to acknowledge God (Literally: to have God in knowledge), God gave them up to a depraved mind, to do those things that are not proper,  ²⁹people having been filled with all unrighteousness, wickedness, greed, [and] evil; full of envy, murder, strife, deceit, and malice; they are gossips,  ³⁰slanderers, haters of God (Or hateful to God), insolent, arrogant, boastful, inventors of evil, disobedient to parents,  ³¹without understanding, untrustworthy, unfeeling, and unmerciful;  ³²and although they know the ordinance of God, that those who practice such things are worthy of death, they not only do the same, but also approve of those who practice them.
Although people, and so is Facebook, are celebrating pride I want you to know that pride is a vice.
Remember that "Before destruction the heart of man is haughty."
▪︎ Prides seat is the sinful heart of man
▪︎ And the consequence of pride is destruction.
What is pride actually
I could show it to you as being the worst malformation of all the monstrous things in creation;
▪︎ it hath nothing lovely in it,
▪︎ nothing in proportion,
▪︎ but everything in disorder.
It is altogether the very reverse of the creatures which God hath made, which are pure and holy.
Pride, is like the firstborn son of hell,
It is like its parent, all unclean and vile, and there is no comeliness in it, and there comes no good from it.
Pride is a groundless thing.
▪︎ It stands on quicksand in which it will sink away in forgetfulness
▪︎ It is based on bubbles, which soon will burst.
▪︎ Pride has the worst fundament. It has no solid rock on which it can place itself.
We have reasons for almost everything, but we have no reasons for pride.
Pride is a thing which should be unnatural to us, for we have nothing to be proud of.
What is there in man of which he should glory?
▪︎ Our very creation is enough to humble us; what are we but creatures of to-day?
▪︎ Our frailty should be sufficient to lay us low, for we shall be gone to-morrow.
▪︎ Our ignorance should tend to keep pride from our lips.
▪︎ What are we, but like the wild ass's colt which knoweth nothing?
And our sins should stop our mouths, and make us lay down in the dust.
Of all things in the world, we have the very least excuse to be proud. We cannot base it on anything.
Yet like the spider, it carrieth its own web in its bowels, and can, of itself, spin that web wherewith to catch its prey.
It seems to stand upon itself, for it hath nothing besides whereon it can rest.
Dear friends, learn to reject pride, seeing that you have no reason to be proud; whatever you are, whatever you have, you have nothing to make you proud.
Remember that all things you have, even your health, it is all a loan to you, to enjoy as long as you are breathing. You cannot bring any of it when you leave earth.
It is a loan to you, and you'll have to give it back, even the breath in your nostrils.
You have nothing to be proud of.
▪︎ Consider where you have come from.
▪︎ Consider where you would have been.
▪︎ Consider what you would have been, even now, if it were not for the grace of God.
▪︎ Consider, that you still will be lost in hell if the grace of God does not hold you up.
▪︎ Consider that amongst the damned, there are none that would have been more damned than yourself, if God's grace would not keep you from destruction.
Let these considerations humble you,
Let these considerations show you that you have nothing on which you can base your pride.
Again, it is a brainless thing as well as a groundless thing; for it brings no profit with it. There is no wisdom in a self-exaltation.
Other vices have some excuse, for men seem to gain something by them; pleasure and lust, have some plea; but the man who is proud sells his soul cheaply.
He opens wide the floodgates of his heart, to let men see how deep is the flood within his soul; then suddenly it floweth out, and all he thought he had is gone, yes I say on purpose "he thought he had", for in fact he had nothing, he had no more than wind, but lost his soul for it.
In the end he has less than he would have had without his pride, and there is no gain in pride whatsoever.
Even if you were a holy man and be proud, pride would sink you from your high position to rank with the devils.
Pride brought Lucifer, son of the morning, who once lived in heaven with God, down to earth, and finally to the lake fire. Let this be a warning to all of us.
▪︎ Pride exalts it ugly head, and seeks to honor itself; but it is of all things the most despised.
▪︎ Pride sought to plant crowns upon its brow, and so it hath done, but its head was hot, and it put an ice crown there, and it melted all away.
▪︎ Pride has decked itself finely sometimes; it has shown itself in its most beautiful way, and said to others, "how brilliant I appear!"
But he in reality was dressed like a clown in gay colours,
He and you who follow him are no more than fools.
You have no crown, like you think you have, nothing solid and real, all is empty and vain.
Pride wins no crown; men never honor it, not even the menial slaves of earth; for all men look down on the proud man, and think him less than themselves.
Again, pride is the maddest thing that can exist; it feeds upon its own vitals; it will take away its own life.
For this they have given up rest, and ease, and even their soul, to find rank and power among men.
For this they have given up their hope of salvation,
For this they have left the gentle yoke of Jesus, and go toiling wearily along the way of life, seeking to save themselves by their own works, and at last to stagger into the mire of fell despair.
My dear friends, hate pride, flee from it, abhor it, let it not dwell in you.
But if you want a madman to live in your heart, than embrace pride, for you shall never find one more mad than pride is.