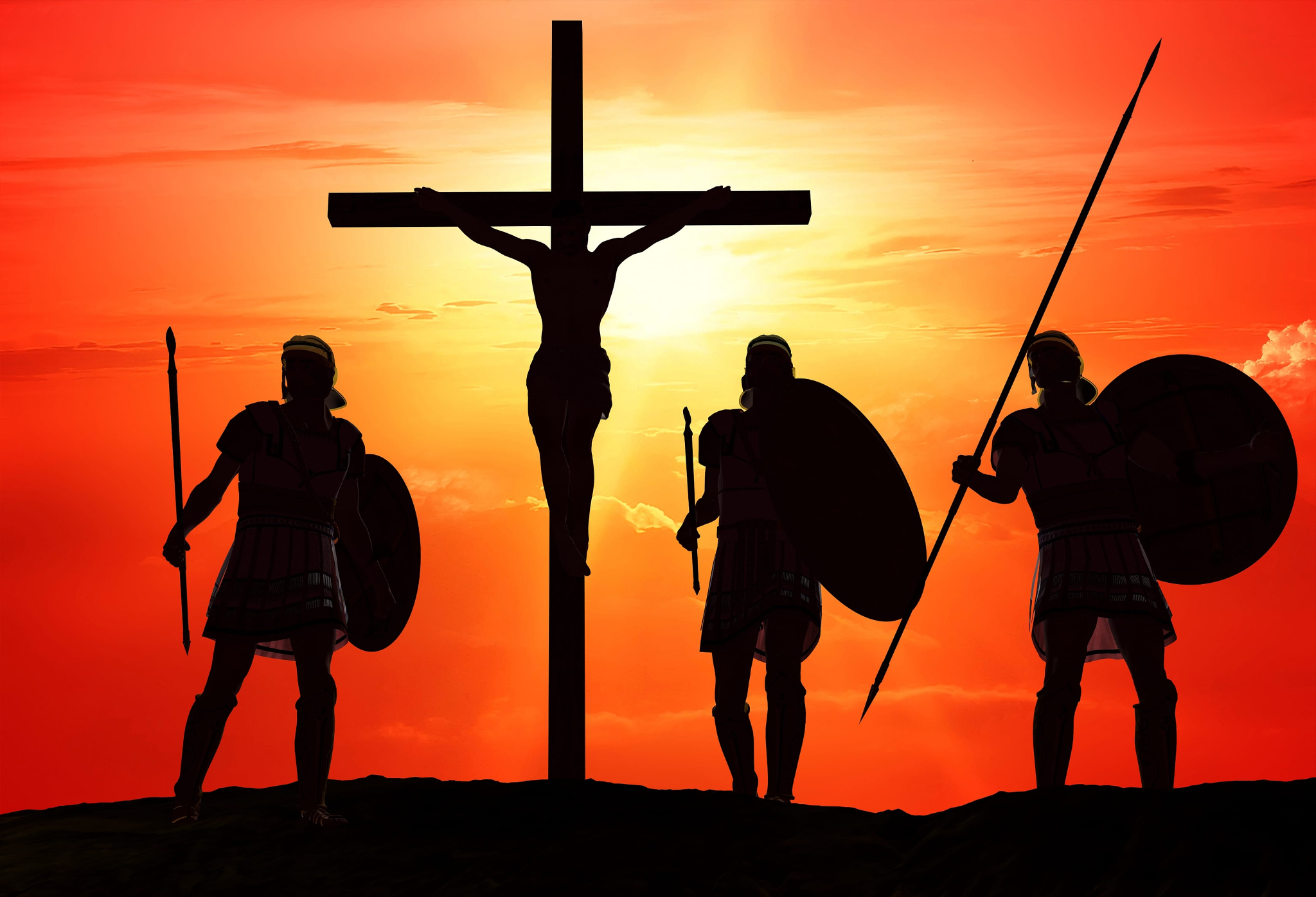 Mark 15:37
And Jesus uttered a loud cry,
and breathed His last.
Devotional
As is also stated in the form for taking part at the Lord's supper, as used in the Reformed churches:
▪︎ He is sent to us from the Father into this world.
▪︎ He has taken on our flesh and blood.
▪︎ He has borne the wrath of God for us (under which we should have died eternally), from the beginning of His incarnation to the end of His life on earth.
▪︎ And He fulfilled the righteousness of the Divine law for us in total obedience.
▪︎ He is bound for us, so that He might loose us.
▪︎ He has been innocently sentenced to death for us, so that we may be acquitted from the judgment of God.
▪︎ He suffered painfully for us under reproach, so that we should never again be disgraced.
▪︎ He has borne for us the burden of our sins and the wrath of God, because we cannot bear it ourselves without being lost forever.
▪︎ He had His body nailed to the cross, so that He might destroy our sins in His body.
▪︎ He has taken upon Himself the curse that rested upon us, so that He might fill us with His blessing.
▪︎ He humbled Himself to death, so that we might come to God, and never be forsaken of Him.
▪︎ He was forsaken from God, so that we would never be forsaken again.
▪︎ And He has, with His death, and with the shedding of His blood, concluded the New and Eternal Testament, the covenant of grace, and of reconciliation, when He said, "IT IS FINISHED !"
Twitter: @SchoemakerHarry
Website 1: https://devotionals.harryschoemaker.nl
Website 2: http://bijbelplaatjes.nl