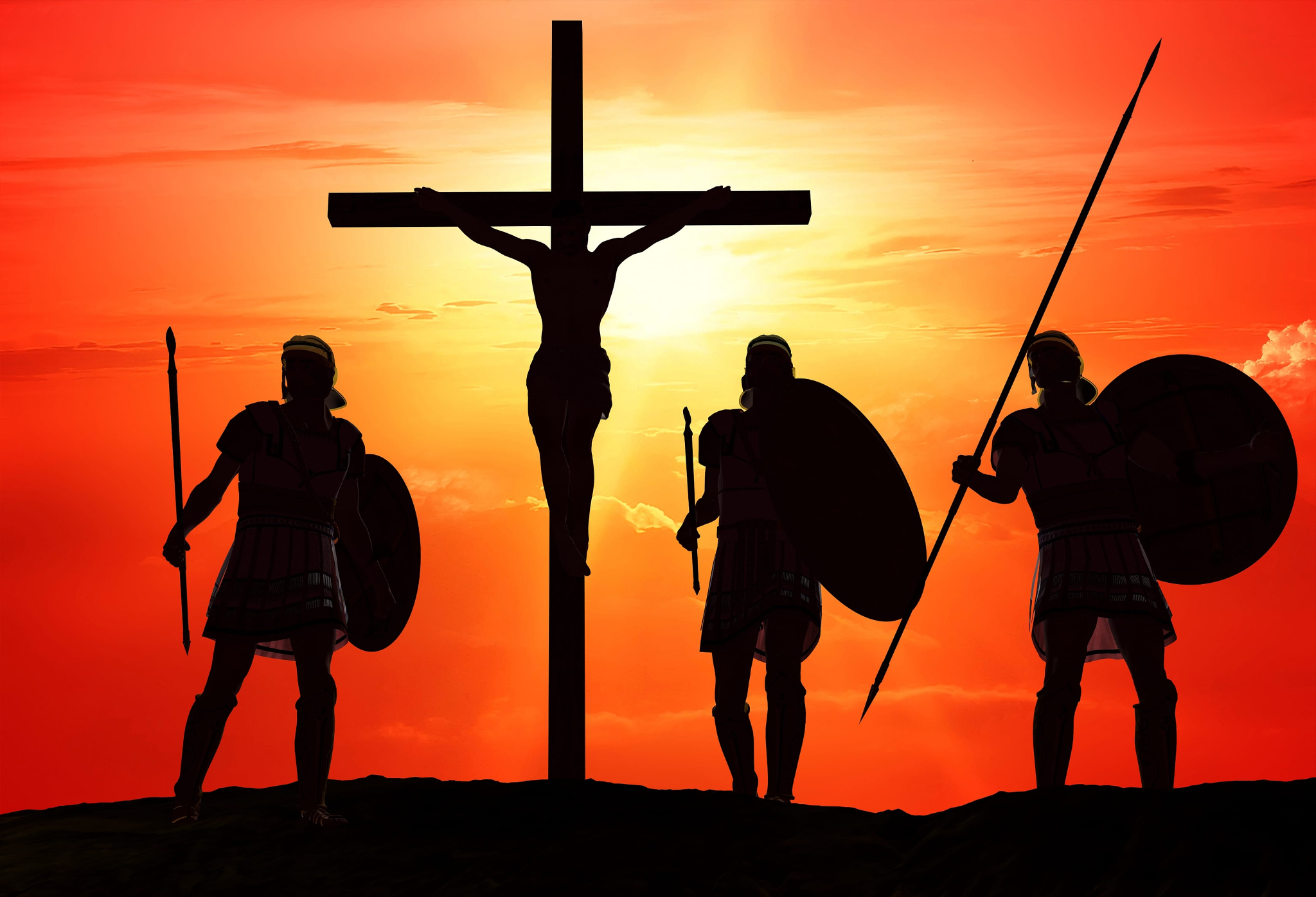 Mark 15:33-41
³³When the sixth hour came, darkness fell over the whole land until the ninth hour.
³⁴At the ninth hour Jesus cried out with a loud voice, "Eloi, Eloi, lama sabachthani?" which is translated, "My God, My God, why have You forsaken Me?"
³⁵When some of the bystanders heard it, they began saying, "Behold, He is calling for Elijah." ³⁶Someone ran and filled a sponge with sour wine, put it on a reed, and gave Him a drink, saying, "Let us see whether Elijah will come to take Him down."
³⁷And Jesus uttered a loud cry, and breathed His last.
³⁸And the veil of the temple was torn in two from top to bottom.
³⁹When the centurion, who was standing right in front of Him, saw the way He breathed His last, he said, "Truly this man was the Son of God!"
⁴⁰There were also some women looking on from a distance, among whom were Mary Magdalene, and Mary the mother of James the Less, and Joses, and Salome. ⁴¹When He was in Galilee, they used to follow Him, and minister to Him; and there were many other women who came up with Him to Jerusalem.
Devotional
It is finished
Calvary was the most terrible that ever happened.
The Son of God enters outer darkness!
His Father forsakes Him!
The only one who does not belong there, will go to the realm of the dead!
We sometimes speak of a 'black day'. Now, that's been this day in the most baffling way. In that day it shall come to pass, saith the Lord GOD, that I will hide the sun at noon, and set the land in darkness in broad daylight (Amos 8:9).
That is how God's judgment was announced back then.
Now that is becoming reality (Mark 15:33; Our time from 12 noon to 3 p.m.).
Those who have seen this have had no awareness of what was happening.
What Jesus shouted in deep horror may not have been understood by everyone (Compare Psalm 22:15,16). That is why they give it, to the sound, only a twist (Mark 15:34,35). The prophet Elijah played a major role in Jewish popular belief. He was looked forward to (Malachi 4:5).
But the man who gives Jesus a drink to make Him speak more clearly is apparently also trying to be funny (Mark 15:36).
The spot does not end yet.
With what was given to him to drink, Jesus can finish his work on Calvary with a loud cry (Mark 15:37). IT IS FINISHED ! (John 19:30).
He wanted to tell us that out loud. All that was needed for our salvation has been accomplished. Therefore, the division between God and us, symbolized by the veil in the temple, can now be lifted (Mark 15:38).
Cherubim were depicted on this veil (Exodus 26:31); These referred to the cherubs that closed off the entrance to paradise (Genesis 3:24). When the curtain is torn, they recede. Access to God is finally free again (Hebrews 10:19-22).
A pagan officer is the first not to scoff at Calvary.
This is where the recognition begins (Mark 15:39).
A number of women also witnessed everything that took place (Mark 15:40,41). Their names are mentioned as if they were signing the record of what happened on Calvary. She and we are the candidates of what Jesus did.
Then and there our salvation was accomplished. That's for sure.
IT IS FINISHED. Through Jesus' sacrifice it may be good between God and us!
Question
▪︎ According to Colossians 2:15, what has also been accomplished?
Prayer suggestion
▪︎ Thank the Lord for His finished work.
Twitter: @SchoemakerHarry
Website 1: https://devotionals.harryschoemaker.nl
Website 2: http://bijbelplaatjes.nl