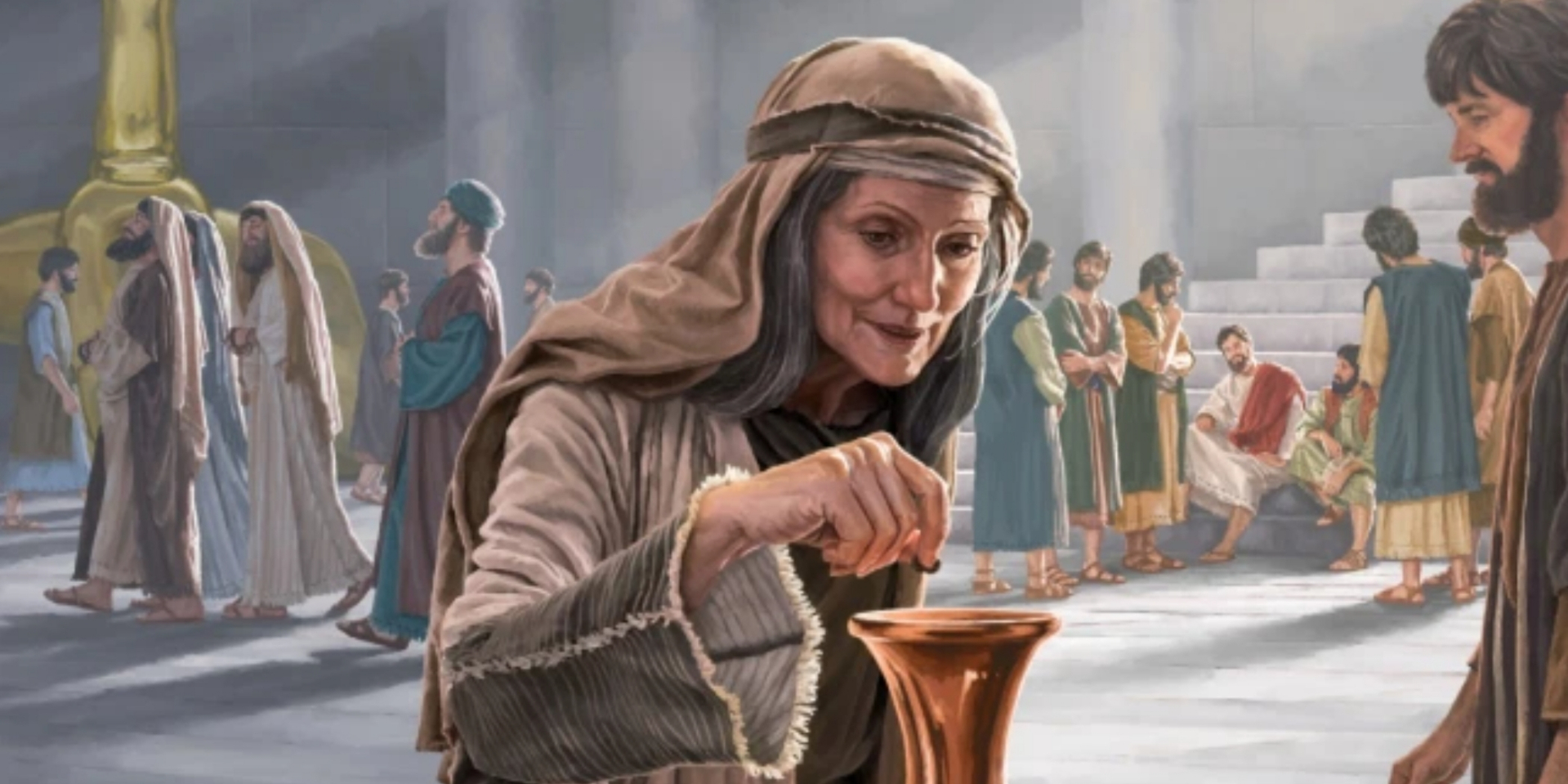 Mark 12:44
For all ‭they‭ did cast in of their abundance;
but she of her want did cast in all that she had,
‭even‭ all her living.
How much have you given? That is an unassuming question. A question that should not be asked, because the Bible teaches us that we should not even let our right hand know what your left hand is doing, so certainly not another.
But the Lord sees it.
▪︎ He not only sees what you put into the offering,
▪︎ but He also sees how much time you give Him,
▪︎ He also sees what you are doing for your neighbor, who needs your help.
Jesus was sitting by the treasury in the temple and He saw how the rich put a lot of money into the treasury. It couldn't end. One put in let's say 50 euros, and the other gave maybe even a thousand euros.
But now there was also a widow among all these givers.
Maybe she could be recognized by her clothes. She probably didn't look that rich at all. She probably looked poor.
But now the gift of her.
Well, compared to the gifts of the rich, it was nothing.
Two small tokens. You could miss them when counting the content.
But Jesus does not overlook them. For that widow gave neither little nor much, but she gave everything she had! All her life.
She had nothing left to buy bread.
▪︎ That is surrendering your life to the Lord.
▪︎ That is putting your entire life in His hands.
▪︎ That is really thanksgiving,
lose yourself completely to the Lord because He is worthy.
Now I don't want to say give your last pennies too,
▪︎ But that you may unconditionally place your life in His hands.
▪︎ But you may freely devote your time to the service of His kingdom
▪︎ But you may live in such a way that your life is for the benefit of those in need of help.
Twitter: @SchoemakerHarry
Website 1: https://devotionals.harryschoemaker.nl
Website 2: http://bijbelplaatjes.nl
About Author