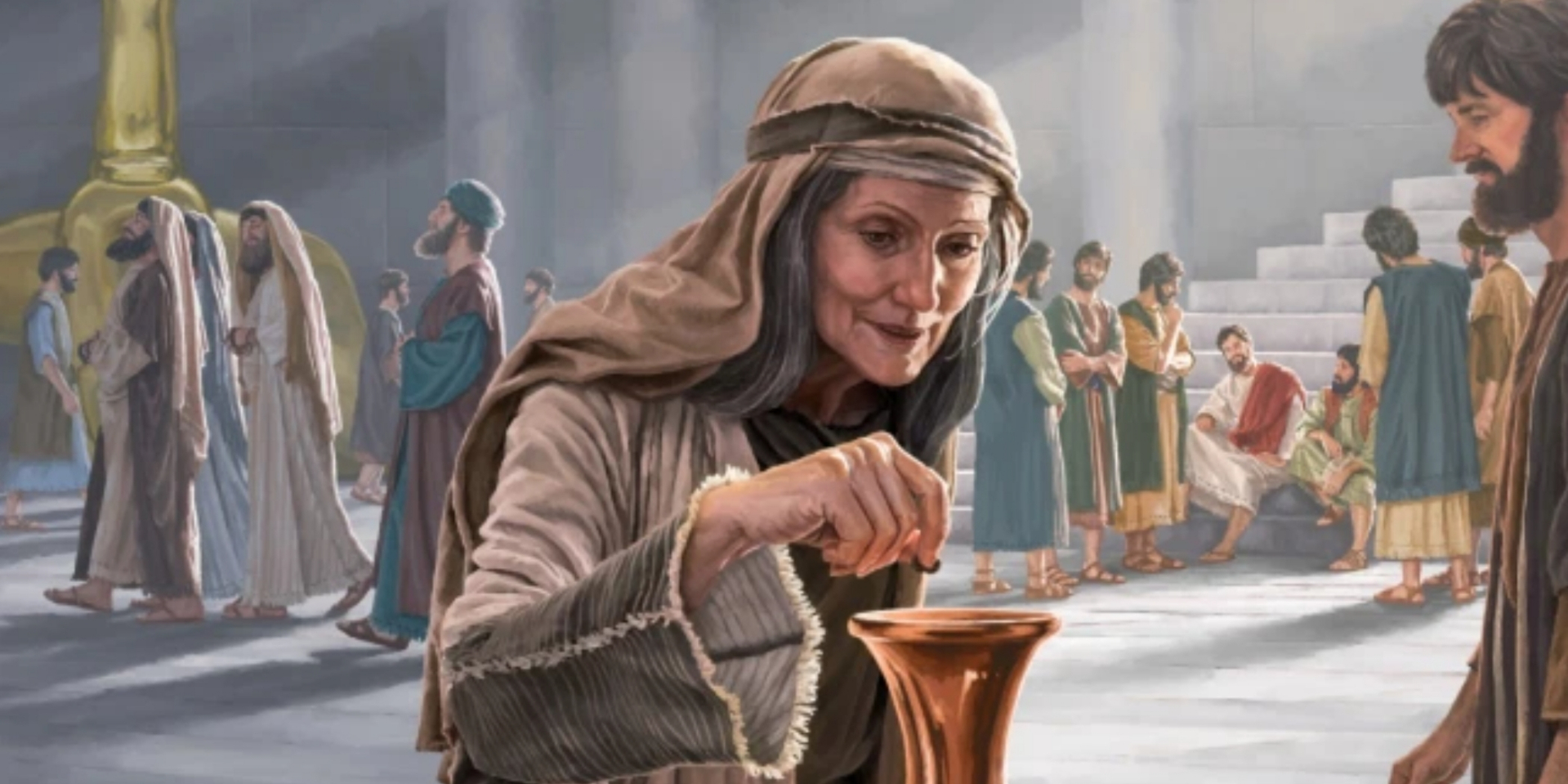 Mark 12:41 AV
And Jesus sat over against the treasury,
and beheld how the people cast money into the treasury:
and many that were rich cast in much.‭
This is a portion of the Bible that is loved by preachers from the "prosperity gospel" who want to fill their pockets with the money of the poor. Give me your last cents …
▪︎ so I can buy a bigger car,
▪︎ so I can buy a bigger house,
▪︎ so I can live in even more luxury.
Because when you preach the "prosperity gospel", you obviously cannot live a poor life yourself, because that would show that what you preach is based on lies.
So they will easily ask you how much you have contributed in the Church to the collection of the gifts. And make you feel guilty when that was not enough in their opinion.
They will point out to you in their story that Jesus in the temple watched carefully the gifts of the sacrificial chest, and that many rich contributed greatly, and a poor widow even gave "all she had."
You will of course be told this, completely out of context. The condemnation of Jesus on the scribes who devour the widows' houses. Of course, this is not addressed, because they behave just like these scribes.
Mark 12:38-40
Beware of the scribes, which love to go in long clothing, and love salutations in the marketplaces, and the chief seats in the synagogues, and the uppermost rooms at feasts: Which devour widows' houses, and for a pretence make long prayers: these shall receive greater damnation.
Jesus finds it worthwhile to point this out to His disciples.
And in addition: It is possible to give little, while it is still a lot.
With "much or little" the size of the amount is not decisive.
Yet there is every reason to carefully consider our (love) gifts.
There is no longer a question of compulsory contributions (as if you would be taxed), but of gifts out of love, and gifts out of gratitude, whereby you may give whatever your heart tells you.
It is therefore not about a contribution to a collection, but about what the service of God is worth to us, and if you can hardly make ends meet, that does not always have to be expressed in money.
You have your own responsibility to God in this regard.
Twitter: @SchoemakerHarry
Website 1: https://devotionals.harryschoemaker.nl
Website 2: http://bijbelplaatjes.nl