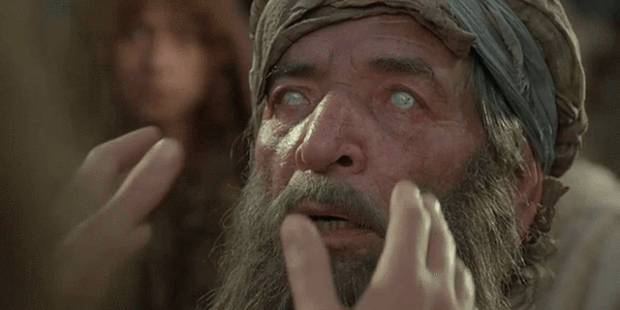 Mark 10:47 AV
And when he heard
that it was Jesus of Nazareth,
he began to cry out, and say,
Jesus, ‭thou‭ Son of David,
have mercy on me.‭
Devotional
In Jericho, a blind beggar appeals to Jesus' mercy.
When Bartimaeus hears that Jesus is near, he begins to cry out with words that testify of his faith, Thou Son of David – Thou who have been promised to the fathers, have mercy on me.
A cry for help.
Strangely enough, there are people who, instead of helping the blind man, get in his way. They want to silence Bartimaeus. How is that possible?
But Bartimaeus persists, and Jesus hears him: your faith has made you well.
Bartimaeus has obtained his wish.
Was it not prophesied that the eyes of the blind will be opened?
Bartimaeus is grateful for it: he followed Jesus on the road … that leads to Jerusalem.
Twitter: @SchoemakerHarry
Website 1: https://devotionals.harryschoemaker.nl
Website 2: http://bijbelplaatjes.nl