Jesus' Sufferings Foretold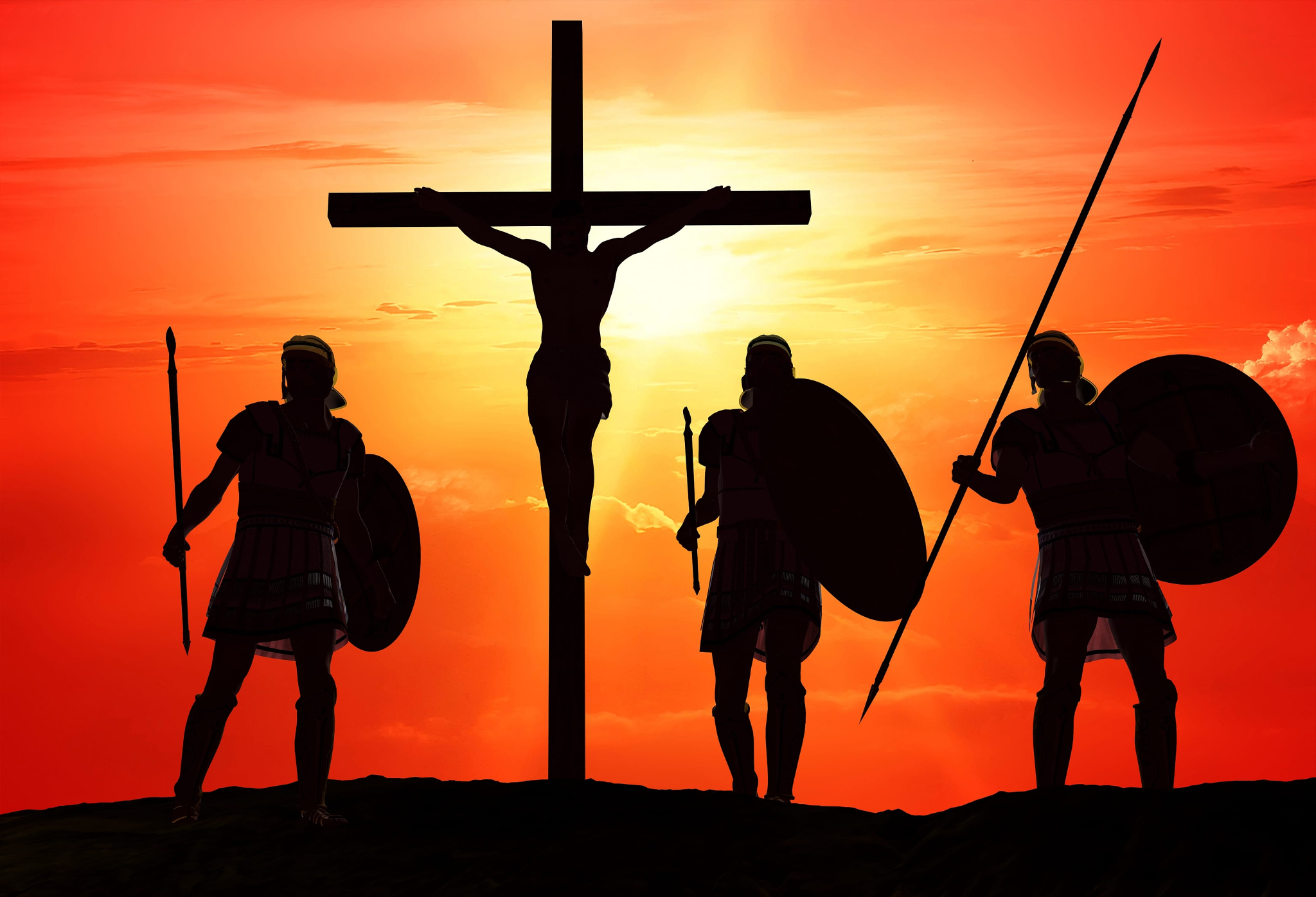 Mark 10:32-34 NASB
³²They were on the road going up to Jerusalem, and Jesus was walking on ahead of them; and they were amazed, and those who followed were fearful. And again He took the twelve aside and began to tell them what was going to happen to Him, ³³saying, "Behold, we are going up to Jerusalem, and the Son of Man will be delivered to the chief priests and the scribes; and they will condemn Him to death and will hand Him over to the Gentiles. ³⁴They will mock Him and spit on Him, and scourge Him and kill Him, and three days later He will rise again."
Study
In these verses we see that the Christ predicted His own sufferings and death.
Note how Jesus was going ahead of them going on the way up to Jerusalem
(Mark 10:32), as if He couldn't wait any longer to free the world from its heavy burden of sin.
Jesus went before them, as the captain of our salvation, that was now to be made reality through His sufferings and death. He showed Himself eager to go on with His undertaking, even when He came to the hardest part of it. Now that the time was at hand, He more than ever pressed forward.
● Jesus went before them, and the disciples were amazed. They began to consider
▪︎ what imminent danger they ran themselves into, when they went to Jerusalem;
▪︎ how very malicious the Sanhedrim which sat there was against their Master and them;
and they were fearful at the thought of it.
To hearten them, therefore, the Christ went before them.
Note, that when we see ourselves entering upon sufferings, that it is encouraging to see our Master going before us.
● It could also be that Jesus went before them, and the disciples were amazed, because they admired to see with what cheerfulness He went on, though He knew He was going to suffer and die.
Note, Christ's courage and constancy in going on with his undertaking for our salvation, are, and will be, the wonder of all his disciples.
See here how faint-hearted His disciples were; Those who followed were afraid, that is: afraid for themselves, as being apprehensive of their own danger. This fear was a pure human reaction, as they have reasons to be this afraid, knowing that the Sanhedrin was after them, but … you can also say that they should be ashamed to be so fearful, for shouldn't their Master's courage have put spirit into them?
Before you judge them too harshly, how would you and I have reacted in a similar situation? Would we be fearless?
Now observe what method Jesus took to silence their fears.
He did not go about to make the matter look better than it was, nor to feed them with hopes that He might escape the storm. No He told them straight again what He had told them before:
The things that should happen to Him. He knew the worst of it, and therefore went on this boldly, and He will let them know the worst of it.
He told them
▪︎ that there was no remedy,
▪︎ that the matter was determined,
▪︎ and that it couldn't be avoided.
He told them
▪︎ that it is only the Son of man that shall suffer;
▪︎ that their time of suffering was not yet at hand,
▪︎ that He will now provide for their security.
He told them
▪︎ that He shall rise again;
▪︎ that the issue of His sufferings will be glorious to Him self,
▪︎ and that the issue of His sufferings will be to the advantage to all who belong to Him. (Mark 10:33,34)
The method and particulars of Christ's sufferings are more largely foretold here than in any of the other predictions.
▪︎ That he will be delivered (by Judas) to the chief priests and the scribes;
▪︎ that they will condemn Him to death (but, because they did not have the power to put him to death)
▪︎ that they will hand Him over to the Gentiles (to the Roman power),
▪︎ that they will mock Him,
▪︎ that they will spit on Him,
▪︎ that they will scourge Him
▪︎ and that they will kill Him,
But also that He three days after this all happened, will rise again.
The Christ had a perfect foresight, not only of His own death, but of all the aggravating circumstances of it; and yet He thus went forth to meet it.
× 0 ×
So in these verses Jesus explains to them the way and the goal.
Jesus speaks here for the third time about his coming suffering.
He is getting more concrete. He now explicitly mentions Jerusalem as a final destination. There He will be condemned and handed over to the Gentiles, the Romans. They will mock, spit on, scourge and eventually kill Him.
But … He will rise from the dead.
Twitter: @SchoemakerHarry
Website 1: https://devotionals.harryschoemaker.nl
Website 2: http://bijbelplaatjes.nl
About Author