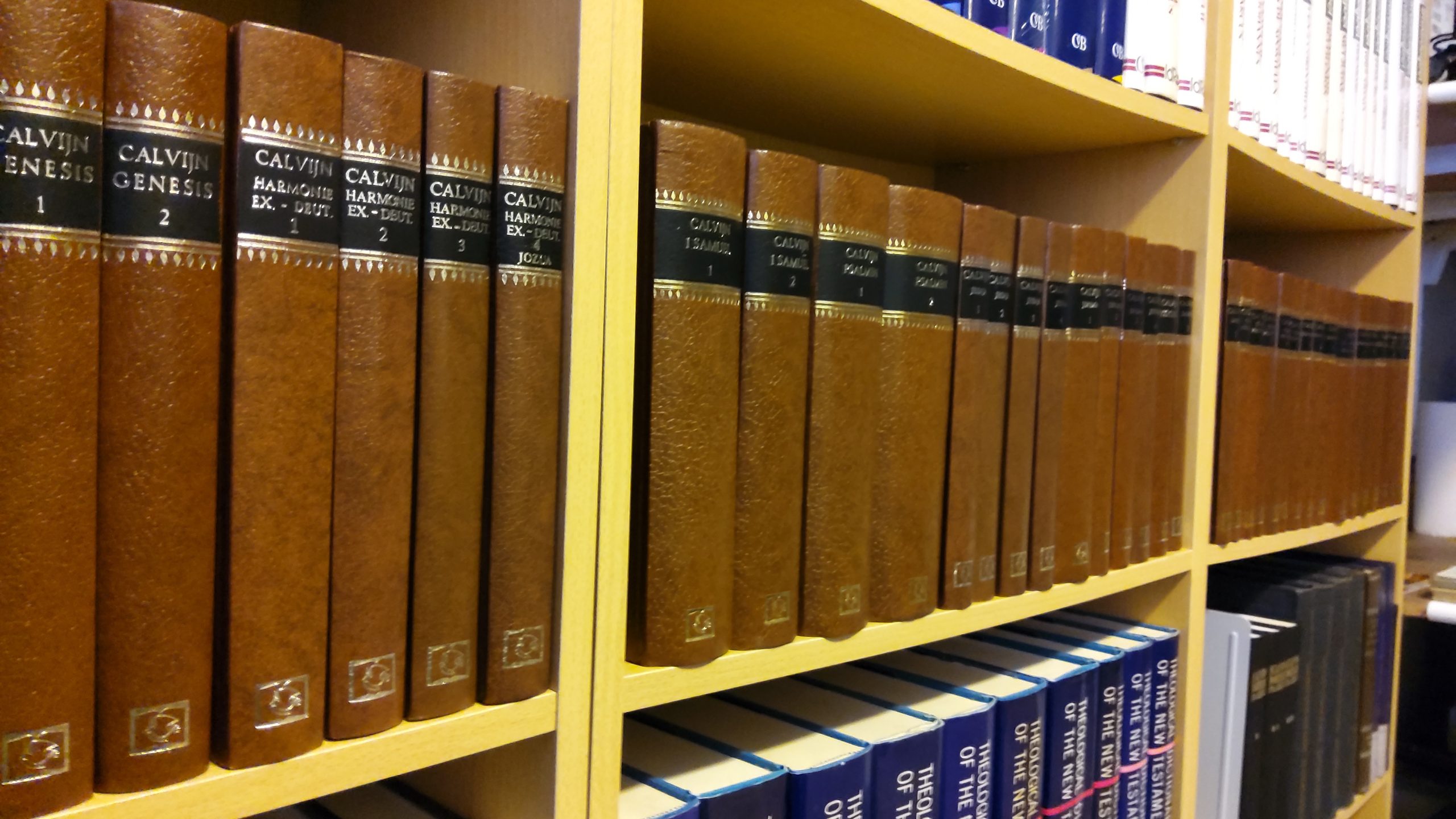 At a certain point I appear to have said to my bookseller that when he received another item from Calvin, he could give me a call.
I couldn't even remember that I said this, but I was still interested, and he hadn't forgotten me. And so I recently received an e-mail from him that he would receive a nice series of books from John Calvin.
One thing led to another, and so I got hold of a really nice extension to my library last Saturday. It is the almost complete "Bijbelverklaring van Johannes Calvijn", with which I am very happy.
After the delivery, the different books in the bookcase had to be moved to other shelves to make room. But later in the afternoon everything had found its place again.
It's very nice that I now can take note of even more insights from John Calvin.