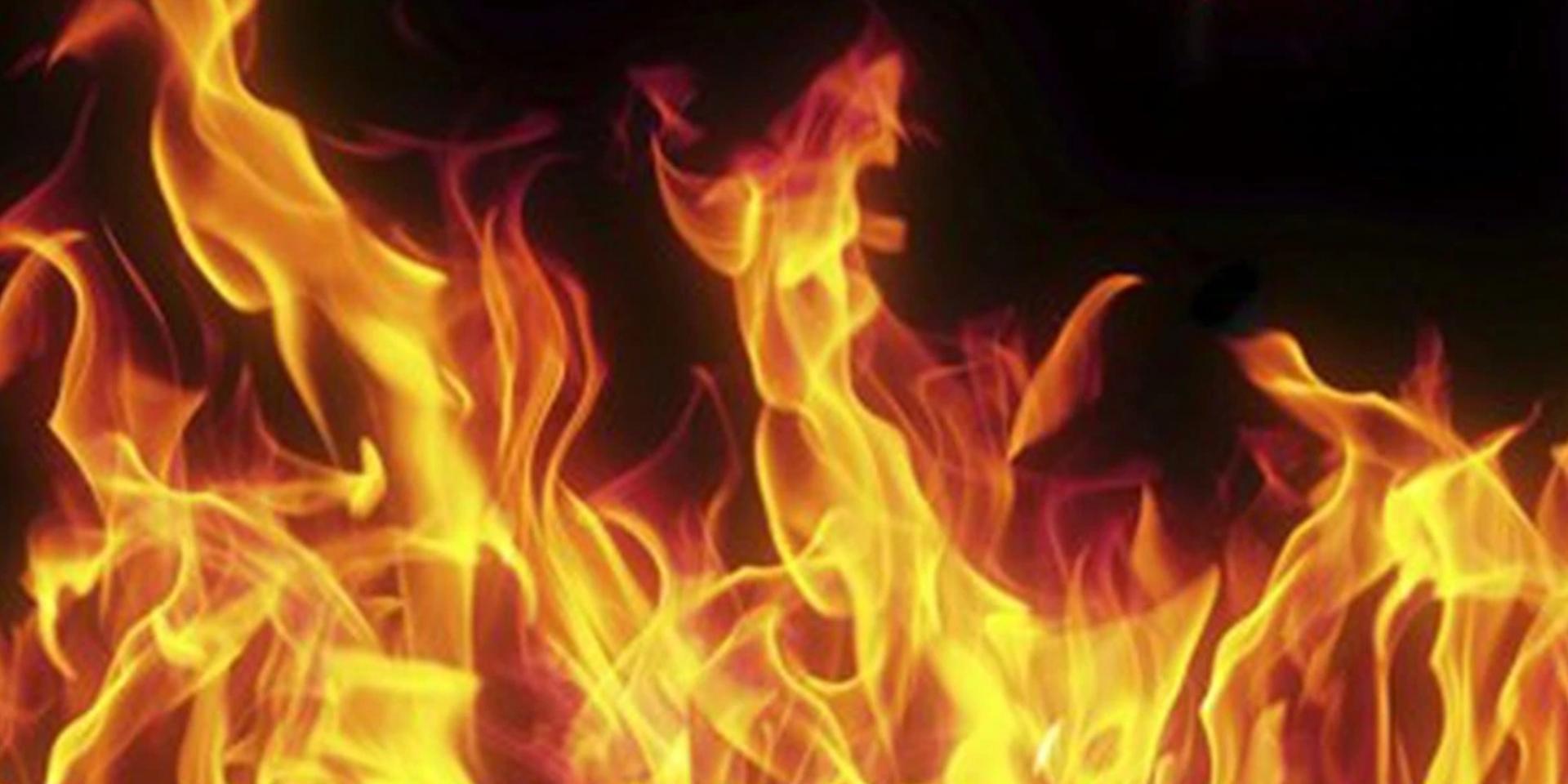 Mark 9:45 AV
And if thy foot offend thee, cut it off¹:
it is better for thee to enter halt into life,
than having two feet to be cast² into hell,
into the fire that never shall be quenched³
¹) Amputate (see below).
²) To throw or let go of a thing, without caring where it falls‭.
³) Unquenchable‭; of eternal hell fire to punish the damned. ‭
Other translations
And if your foot is a cause of stumbling and sin to you, cut it off! It is more profitable and wholesome for you to enter into life [that is really worthwhile] crippled than, having two feet, to be cast into hell (Gehenna). [AMP]

And if your foot causes you to sin, cut it off. It is better for you to enter life lame than with two feet to be thrown into hell. [ESV]

And if thy foot offend thee, cut it off: it is better for thee to enter halt into life, than having two feet to be cast into hell, into the fire that never shall be quenched: [KJV]

And if your foot causes you to sin, cut it off. It is better for you to enter life crippled than to have two feet and be thrown into hell. [NIV]

If your foot causes you to sin, cut it off. It is better to enter heaven with only one foot than to be thrown into hell with two feet. [NLT]

And if your foot causes you to sin, cut it off. It is better for you to enter life lame, rather than having two feet, to be cast into hell, into the fire that shall never be quenched-- [NKJV]
Some further information
If thy foot offend thee, cut it off
When the foot leads one to evil (a thought that occurs frequently in the Old Testament, Psalm 73:2, 119:101; Proverbs 1:15,16, 4:27; Isaiah 59:7, etc.) is the same radical action needed as at hand (Mark 9:43).
Amputation of limbs (hand, foot) was a common punishment in Jesus' day.
What would otherwise be coerced by others could now be asked of the disciples themselves to prevent worse. This shows the seriousness of Jesus' words.
Worse than mutilation of the body is the overthrow of believers (Mark 9:42) and let themselves be tempted into sin: that ends in eternal torment in hellfire.
Offend
This word can point to:
▪︎ Putting a stumbling block or impediment in the way, upon which another may trip and fall.
▪︎ Enticing to sin‭.
▪︎ Causing a person to begin to distrust and desert one, whom he ought to trust and obey‭.
▪︎ Causing to fall away‭; To be offended in one, i.e. to see in another what I disapprove of, and what hinders me from acknowledging his authority‭.
▪︎ Causing to judge unfavourably or unjustly of another‭.
▪︎ Causing displeasure at a thing‭; to be displeased, indignant.
‭
Life
Real and genuine life, a life active and vigorous, devoted to God, blessed, in the portion even in this world of those who put their trust in Christ, but after the resurrection to be consummated by new accessions (among them a more perfect body), and to last for ever.‭
Hell
Greek: γέεννα‭ (geenna) ‭
Hell is the place of the future punishment called "Gehenna" or "Gehenna of fire". This was originally the valley of Hinnom, south of Jerusalem, where the filth and dead animals of the city were cast out and burned, and because continually new junk was added, the fire kept burning.
A fit symbol of the wicked and their future destruction. ‭
‭
The English word hell is derived from the Saxon word helan, meaning to cover; hence the covered or the invisible place.
In Scripture there are three words so rendered:‭
‭‭Sheol, occurring in the Old Testament sixty five times.
This word sheol is derived from a root–word meaning "to ask," "demand"; hence insatiableness (Proverbs 30:15,16).
It is rendered "grave" thirty one times ‭(Genesis 37:35, 42:38, 44:29,31; 1 Samuel 2:6‭ etc).
The Revisers have retained this rendering in the historical books with the original word in the margin, while in the poetical books they have reversed this rule.
In thirty one cases in the Authorized Version this word is rendered "hell," the place of disembodied spirits.
The inhabitants of sheol are "the congregation of the dead" ‭(Proverbs 21:16)‭
It is:‭
▪︎ the abode of the wicked (Numbers 16:33; Job 24:19; Psalms 9:17, 31:17‭, etc.)
▪︎ the abode of the good ‭(Psalms 16:10, 30:3, 49:15, 86:13,‭ etc.)
Sheol is described as:‭
‭‭▪︎ deep ‭ (Job 11:8‭)
▪︎ dark ‭ (Job 10:21,22‭)
▪︎ with bars ‭ (Job 17:16‭)
▪︎ The dead "go down" to it ‭ (Numbers 16:30,33; Ezekiel 31:15,16,17‭)
The Greek word hades of the New Testament has the same scope of signification as sheol of the Old Testament.
It is a prison ‭(1 Peter 3:19‭) with gates and bars and locks ‭(Matthew 16:18; Revelation 1:18)‭ and it is downward ‭(Matthew 11:23; Luke 10:15‭).
The righteous and the wicked are separated. The blessed dead are in that part of hades called paradise ‭(Luke 23:43‭) They are also said to be in Abraham's bosom (Luke 16:22‭)
The Greek word gehenna, in most of its occurrences in the Greek New Testament, designates the place of the lost (Matthew 23:33)‭ The fearful nature of their condition there is described in various figurative expressions ‭(Matthew 8:12, 13:42, 22:13, 25:30; Luke 16:24‭, etc.‭)
‭Now let us reflect on this
The Lord Jesus often uses that word "offense".
Annoyance or offence has worn off somewhat in our language. But in its original sense it was much heavier than what we today understand by "to annoy someone."
Before it had more the meaning of to stumble, to entangle, to overthrow, to destroy.
Therefore the Lord Jesus also says, If your hand offends you, cut it off, if your foot offends you, cut it off. That is a drastic measure.
But when our hand or our foot causes us to sin, carries us away from God, brings us down, then it is indeed better to go through life with one hand, or to go limping, than with two hands and two feet, to be thrown into hell.
There is such a wide gap between heaven and hell, between the kingdom of God and the kingdom of satan.
Let us be afraid of sin, be afraid of outer darkness, and be afraid of eternal fire.
After all, it is about an eternity.
Twitter: @SchoemakerHarry
Website 1: https://devotionals.harryschoemaker.nl
Website 2: http://bijbelplaatjes.nl
About Author