A cry of distress (3 of 3)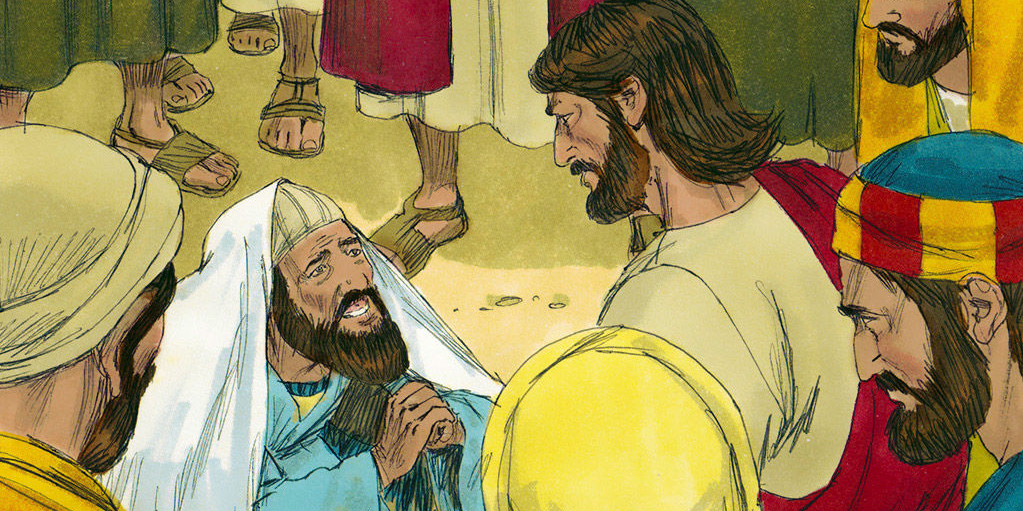 Mark 5:23
And besought him greatly, saying,
My little daughter lieth at the point of death:
‭I pray thee‭, come and lay thy hands on her,
that she may be healed; and she shall live.‭
Jairus makes an urgent request on behalf of his daughter. That's how he calls his child. She is his darling.
And that child now seems to have to die. We hear the despair ringing through his voice. And the tone of his speech is very urgent. Here we hear real praying, asking with a great urge. He does it repeatedly.
His daughter is very dear to him. Despite his busy work, this father has a special bond with his child. This is in contrast to many parents today, who have time for everything, but unfortunately not for their children.
Jairus is not a superficial optimist. He has seen how things are going. His child is fatally ill. He faces that fact.
Are you, like Jairus, realistic enough to face the dangers that threaten your children – especially the spiritual ones – and do you take action?
And are you doing this with the same determination as Jairus did?
He brought his child to Jesus and did not let anything stop him.
Isn't that the best thing we can do?
× 0 ×
Twitter: @SchoemakerHarry
Internet: http://harryschoemaker.nl
Website: https://devotionals.harryschoemaker.nl
Facebook Page: https://www.facebook.com/worldwide.ekklesia/
Facebook Group: https://www.facebook.com/groups/302675914424623/