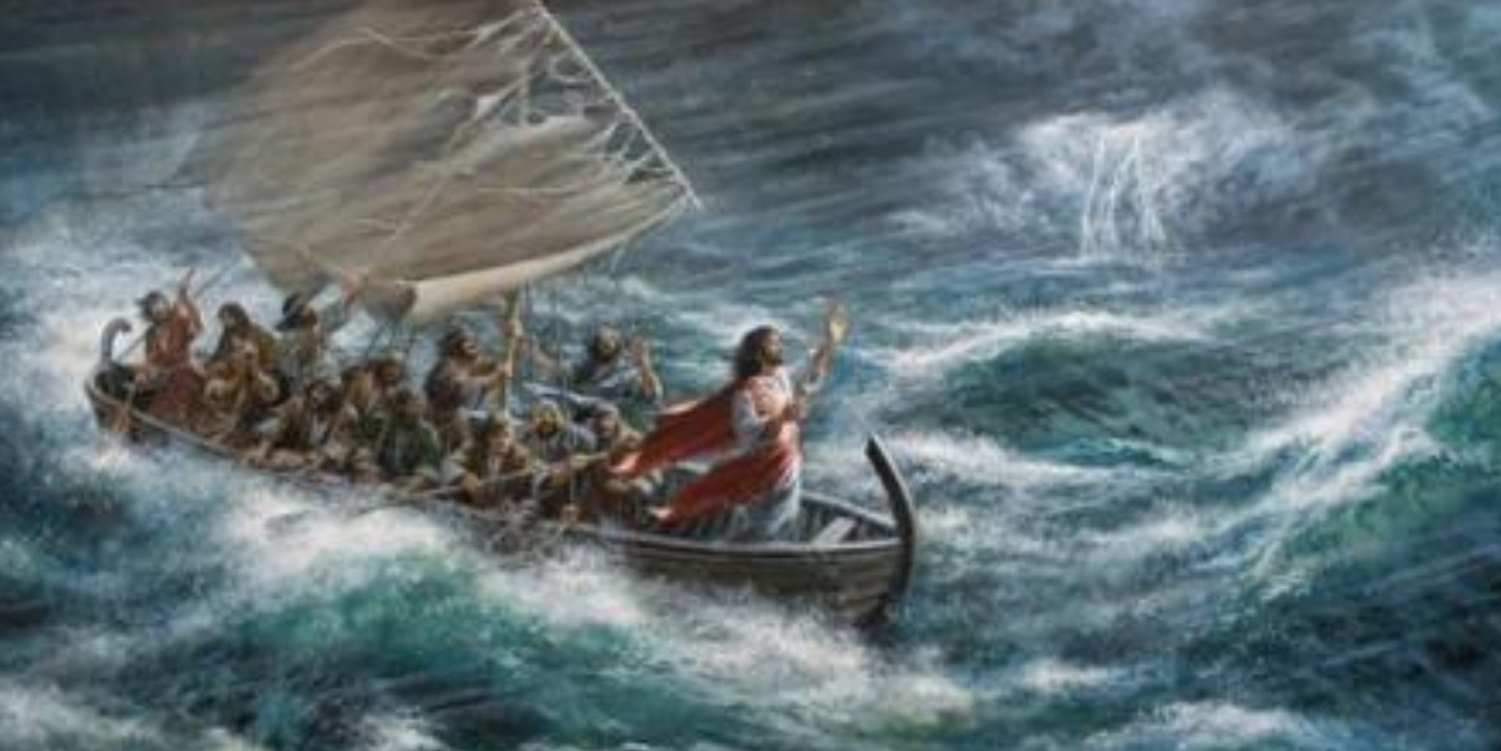 Mark 4:35-41
³⁵On that day, when evening came, He said to them, "Let us go over to the other side."
³⁶Leaving the crowd, they took Him along with them in the boat, just as He was; and other boats were with Him.
³⁷And there arose a fierce gale of wind, and the waves were breaking over the boat so much that the boat was already filling up.
³⁸Jesus Himself was in the stern, asleep on the cushion; and they woke Him and said to Him, "Teacher, do You not care that we are perishing?"
³⁹And He got up and rebuked the wind and said to the sea, "Hush, be still." And the wind died down and it became perfectly calm.
⁴⁰And He said to them, "Why are you afraid? Do you still have no faith?"
⁴¹They became very much afraid and said to one another, "Who then is this, that even the wind and the sea obey Him?"
Now let us reflect on this
There is a text that really appeals to people: "God has not promised us a calm journey, but a safe arrival." That confession requires faith.
After the teaching of Jesus there must be rest (Mark 4:35,36), but it is not granted to Him and His disciples.
Due to sudden winds, the calm Sea of ​​Galilee can, just like that, become a swirling body of water. By means of this natural phenomenon the devil tries to stop the progress of the Kingdom of God (Mark 4:37).
What are the disciples to do?
Jesus is sleeping peacefully. In great desperation they wake Him up and cry out (Mark 4:38).
It turns out that in that need Jesus has Heavenly Father before him.
The LORD rules over nature (Compare Job 26:12; Psalm 89:10; 107:29; Isaiah 51:10). All those menacing powers, must obey Jesus, God's Son, like trained dogs (Mark 4:39).
Everything that threatens man's existence belongs to those dark powers against which God's Son acts and speaks his word of power.
The disciples let their attitude, in their unbelief, be determined by the circumstances. We too can allow ourselves to be controlled by the facts so easily. But that is a lack of faith in Jesus' eyes (Mark 4:40). It are your feelings that carry you away, instead of being guided by the firm confidence that you learn to look on God (Compare Matthew 14:28-30).
We understand better that the devil, God's adversary, objected to the crossing, when we hear what awaits Jesus on the other side: A fight with demons (Mark 5:1-20). But the Christ is one with His Father.
Though destructive powers arise around you, do not need to panic, do not become a plaything of fear (Matthew 8:26). By trusting in God, we may, and can, remain in control of the situation.
Jesus rebuked the evil spirits, as well as the diseases, and the forces of nature.
Who really is His disciple, will learn through Him, to believe in God, without limit, and in all circumstances.
× 0 ×
Twitter: @SchoemakerHarry
Internet: http://harryschoemaker.nl
Website: https://devotionals.harryschoemaker.nl
Facebook Page: https://www.facebook.com/worldwide.ekklesia/
Facebook Group: https://www.facebook.com/groups/302675914424623/