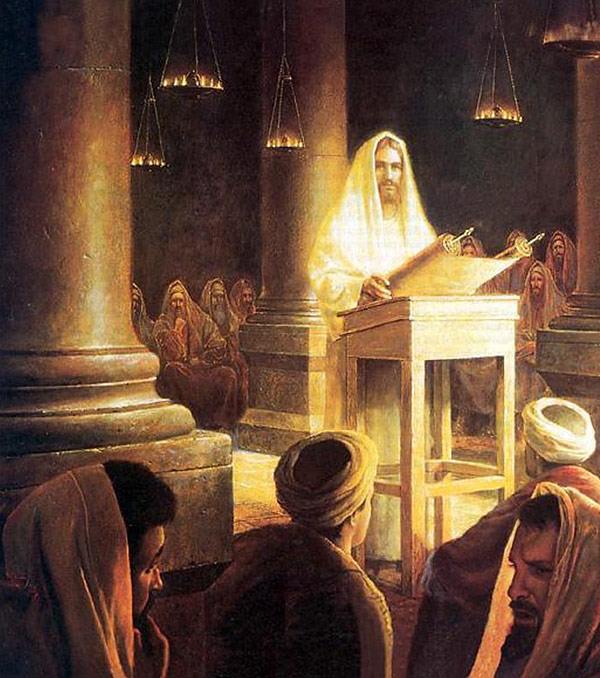 Mark 1:26 (KJV)
And when the unclean¹ spirit had torn² him,
and cried³ with a loud⁴ voice⁵,
he⁶ came out of him.
¹) In a ceremonial sense this is that which must be abstained from according to the levitical law‭.
In a moral sense it points to unclean in thought and life.
²) The Greek word used here can be translated with 'to tear', but also with 'to convulse'. It has the idea of spasmodic contraction.
³) ‭‭To croak‭, like the cry of a raven‭, or to cry‭, cry out aloud, speak with a loud voice‭.
‭⁴) Or great
⁵) Or ‭‭sound
⁶) He, that is the demon
From other translations:
And the unclean spirit, throwing the man into convulsions and screeching with a loud voice, came out of him. [AMP]
And the unclean spirit, convulsing him and crying out with a loud voice, came out of him. [ESV]
The afflicting spirit threw the man into spasms, protesting loudly–and got out. [MSB]
The evil spirit shook the man violently and came out of him with a shriek. [NIV]
At that, the evil spirit screamed and threw the man into a convulsion, but then he left him. [NLT]
And when the unclean spirit had convulsed him and cried out with a loud voice, he came out of him. [NKJV]
Now let us see what this verse is telling us.
Had torn him
Luke 4:35 says, "When he had thrown him in the midst."
The Greek word used here can be translated with 'to tear', but also with 'to convulse'. It has the idea of spasmodic contraction.
Malignant cruelty – just showing what he would have done, if permitted to go farther: it was a last fling!
‭‭‭And cried with a loud voice
The voice of enforced submission and despair.
He came out of him
Luke 4:35 adds, "and hurt him not." Thus impotent were the malignity and rage of the impure spirit when under the restraint of "the Stronger than the armed strong one" (Luke 11:21-22 ).
× 0 ×
And the unclean spirit came out of him.
When the Lord makes a new beginning, there will be war. For He wants to free people from the bonds that bind them to sin, to the world, and to the devil. But the evil one cannot be easily deprived of his prey.
When the Lord Jesus delivers His message in the synagogue of Capernaum, many are impressed by His words. But there is a man with an unclean spirit, a man in the power of the devil. And that man suddenly shouts under the service in the synagogue: "What do you have to do with us?"
And he goes even further by saying that he knows who the Lord Jesus is. The devil knows, that now the battle is only beginning against this "Holy God." And then it becomes clear that the Savior has come to break the works of the devil. He says to that unclean spirit: "Shut up and go out of him ". And then those people there see the miracle happen.
They probably know that man, that's under the power of that unclean spirit, well. And now that spirit is leaving him. He has been redeemed, God has done him good.
Have you already experienced that?
▪︎ That God set you free?
▪︎ That God is good to you?
The unclean spirit is no match for the authority of the Lord Jesus. He has to give up occupied territory and leaves the man. But he does not do this submissively.
At first, he is still ranting so much that he "convulses" the man he has occupied, which indicates violent jerking movements (cf. Mark 9:26; Luke 9:39).
Then he lets the man scream; this is so intense that it is superfluous to mention that this is done under great shouting. In fact, it is the demon himself that screams when leaving the man. In the parallel section of Luke 4:35, it is stated that the man of all this had no ill effects.
Let us notice again the possessed man who was redeemed by Jesus.
The poor man was very special a prey of the devil. He was in a very miserable condition.
Be honest now. Is it not true, that to some extent, of all of us have become an unwilling instrument of the devil?
▪︎ We don't want to sin, we fight against it daily, but we still do.
▪︎ We don't want to hurt our Master, Whom we love so much, but we still do.
Through our sins we have surrendered ourselves to this human murderer.
And however we hate it so much to sin, and to hurt our Lord.
▪︎ We by sinning serve the devil!
▪︎ We by sinning obey the devil!
▪︎ We by sinning do exactly what the devil wants!
We must admit that our bodies are still not completely free from the power of Satan. And we still must be freed from this. And we will at the last day.
Even the apostle Paul was struggling and fighting with this as we read in his letter to the Romans.
Romans 7:18‭-‬25 NASB
For I know that nothing good dwells in me, that is, in my flesh; for the willing is present in me, but the doing of the good is not. For the good that I want, I do not do, but I practice the very evil that I do not want.
But if I am doing the very thing I do not want, I am no longer the one doing it, but sin which dwells in me.
I find then the principle that evil is present in me, the one who wants to do good. For I joyfully concur with the law of God in the inner man, but I see a different law in the members of my body, waging war against the law of my mind and making me a prisoner of the law of sin which is in my members.
Wretched man that I am! Who will set me free from the body of this death? Thanks be to God through Jesus Christ our Lord! So then, on the one hand I myself with my mind am serving the law of God, but on the other, with my flesh the law of sin.
Have you ever seen this, as something that also applies to you? No, I am not saying that we are all exactly like the man in the synagogue.
Yet we still are in, and fighting against Satan's power. We don't want anything to do with him, as we know that he has nothing else for us, but our eternal destruction.
When we begin to realize that situation, we will also realize that we still need to be set free from his continuous attacks. And that we need a Redeemer who can provide that redemption. After all, we cannot do that ourselves. We must have a mighty Savior for that.
And we may now say together with Paul: "Thanks be to God through Jesus Christ our Lord", satan's power is broken, and soon he will be completely defeated, and receive his punishment.
Therefore I have chosen to follow the living Messiah,
▪︎ Who has given us eternal life,
▪︎ Who is now preparing a place for us,
▪︎ And Who will come again, and receive us to Himself, so that we may be where He is
Jesus Himself promised those that belong to Him:
John 14:2‭-‬3 NASB
In My Father's house are many dwelling places;
if it were not so, I would have told you;
for I go to prepare a place for you.
If I go and prepare a place for you,
I will come again and receive you to Myself,
that where I am, there you may be also.
× 0 ×
Twitter: @SchoemakerHarry
Internet: http://harryschoemaker.nl
Website: https://devotionals.harryschoemaker.nl
Facebook: https://www.facebook.com/worldwide.ekklesia/
Facebook Group: https://www.facebook.com/groups/302675914424623/
About Author