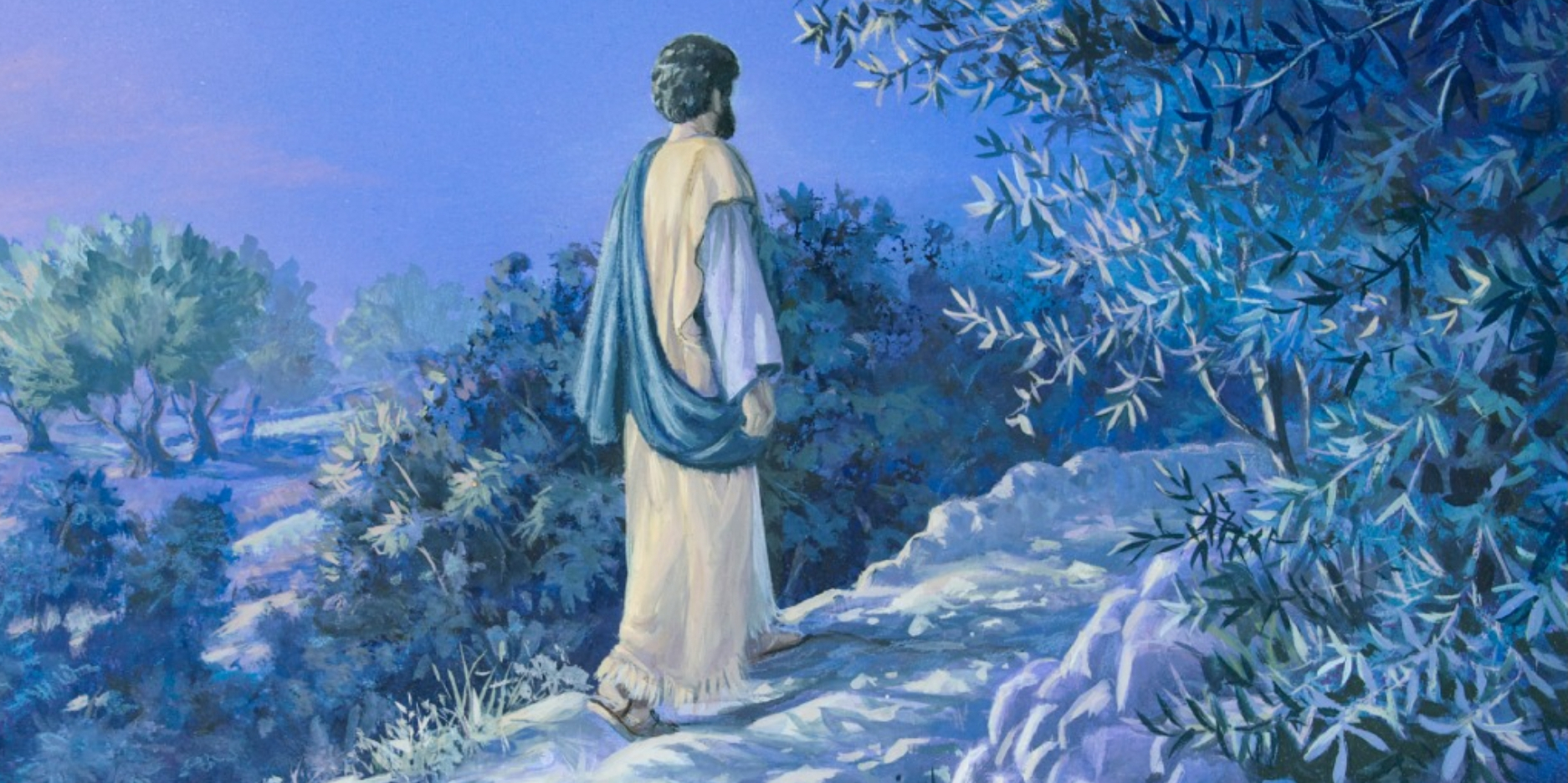 Luke 4:30
But He¹ passing through² the midst³ of them⁴ went His way⁵
¹) Jesus.
²) Going right through the crowd.
³) Middle.
⁴) The crowd.
⁵) Left, departed.
Other translations:
But passing through their midst, He went on His way. [AMP]

But passing through their midst, he went away. [ESV]

but he gave them the slip and was on his way. [MSB]

But he passing through the midst of them went his way, [KJV]

But he walked right through the crowd and went on his way. [NIV]

but he slipped away through the crowd and left them. [NLT]

Then passing through the midst of them, He went His way. [NKJV]
Some further information:
Passing through the midst, 
Evidently in a miraculous way.
Possibly with a majesty that overawed them,
perhaps quite noiselessly, leading them to wonder afterwards what spell could have come over them, that they allowed Him to escape.
The Bible doesn't tell us this, so these are only my assumptions.
(Similar escapes however, in times of persecution, are not unexampled.)
Now let us reflect on this
The disbelief of the inhabitants of Nazareth in the preaching of the Lord Jesus has had serious consequences. Because their initial wonder later turned into hatred.
We sometimes say, I came out of the church exactly the same as I entered, expressing that the sermon did nothing to us. But that's actually not true. The sermons always do something to us.
When it is heard in faith, it draws us nearer to the Lord,
when not, it takes us farther away from Him.
If we don't love, we hate.
There is no neutrality towards the Lord Jesus, whoever is not for Him is against Him, whoever does not love Him, hates Him.
This is also evident here. They pushed the Lord Jesus to the bluff, with the intention of causing Him to fall down and die.
But it is not yet His time.
Then He shows the power of His majesty. For without speaking a word or doing anything, he walks right through the crowd, who dare not touch him, and goes away.
It is something of that majesty, which is also seen with His own, and for whom even bloodthirsty lions crawl into a corner, as in the den into which Daniel was thrown.
× 0 ×
Twitter: @SchoemakerHarry
Internet: http://harryschoemaker.nl
Website: https://devotionals.harryschoemaker.nl
Facebook Page: https://www.facebook.com/worldwide.ekklesia/
Facebook Group: https://www.facebook.com/groups/302675914424623/
About Author